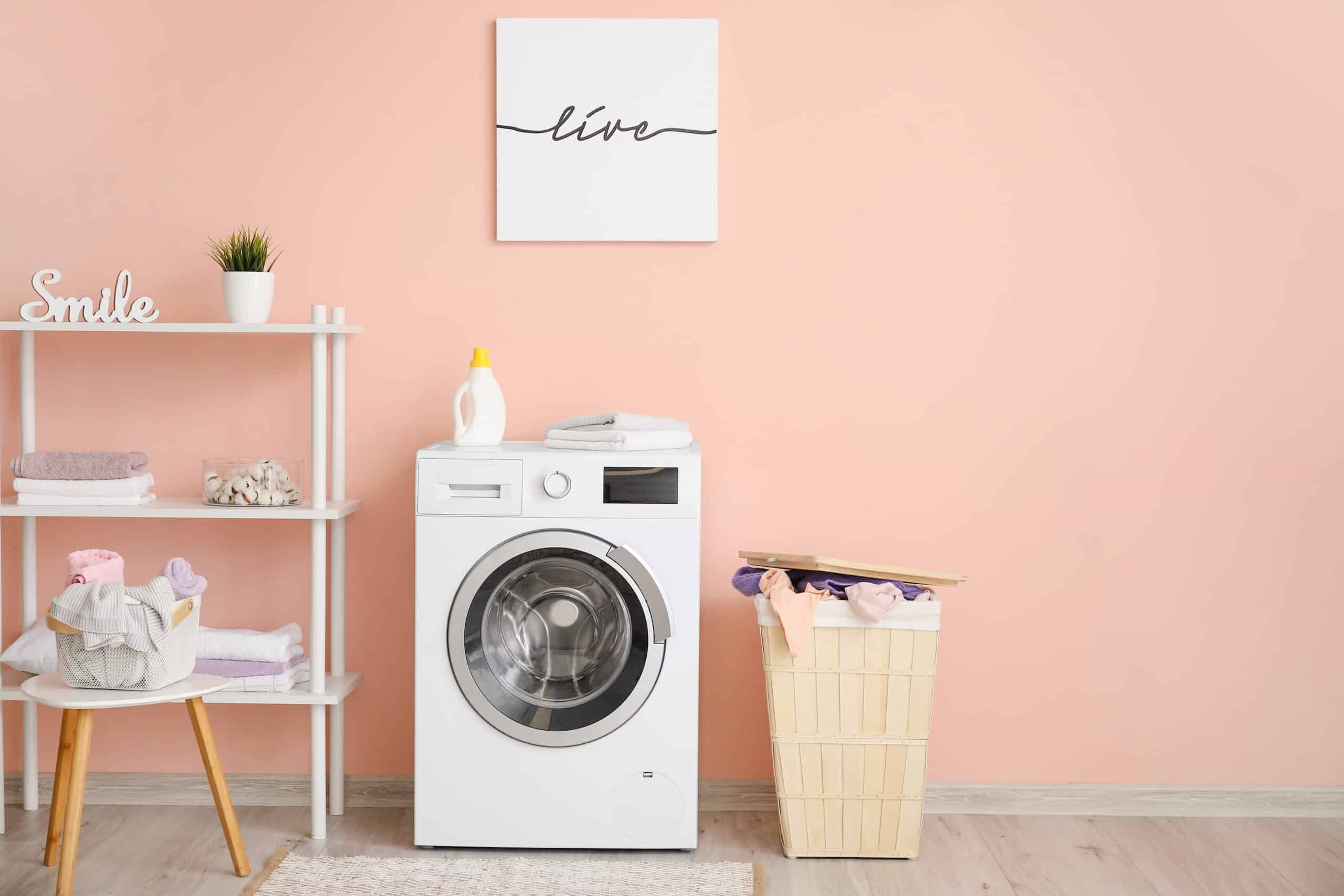 Utilising your utility: glazing inspiration for a useable utility room
Searches for 'utility room ideas' are up by 20% compared to last year, and we're not surprised. Who wouldn't love to keep laundry, pet food or cleaning equipment out of sight and simply close the door on it? And with spring now firmly in the air, it's the perfect time to organise your home and find a place for everything.
However, due to the distinctive nature of utility rooms, you do need to choose the right windows and doors. Good ventilation is key. A lot of people like to use their utility room for laundry, which means humid air can build up, potentially leading to mildew. This can be troublesome to get rid of, it can stain your paintwork and even cause health problems.
Utility rooms are often located at the back of the house so glazing which gives easier access to outside is always a bonus, especially if your kitchen isn't configured to open out onto your garden. Think al fresco dining without needing to always pop into the kitchen or gardening without worrying about tracking mud into the house.
So, what sort of glazing would work best in a utility room? We've shared some of our recommendations…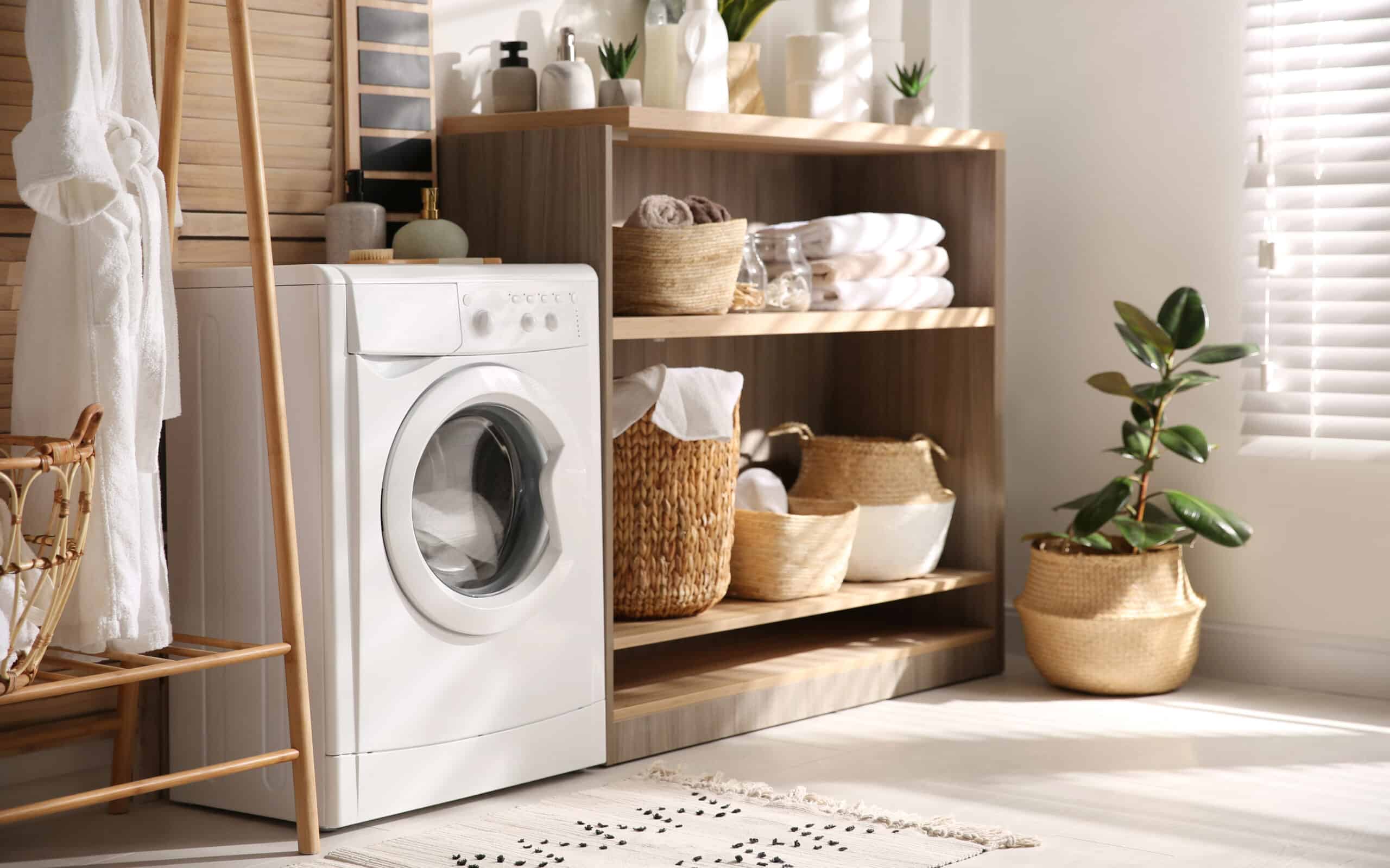 Why have a utility room?
Utility rooms are the ultimate in decluttering. They're a dedicated place for laundry, muddy footwear, dog bowls and anything else you don't want cluttering up your living areas. You could also free up kitchen space by moving appliances like washing machines or freezers into the utility room, leaving your kitchen looking streamlined and removing the need for integrated storage. You could even use your utility room as a mini wine 'cellar'!
A utility room also gives you space inside to do messy chores, like cleaning your shoes or washing the dog, or somewhere to do your laundry without lugging a laundry basket or ironing board around. The added beauty of them is that you can style them as an extension of your kitchen or give them their own distinctive character.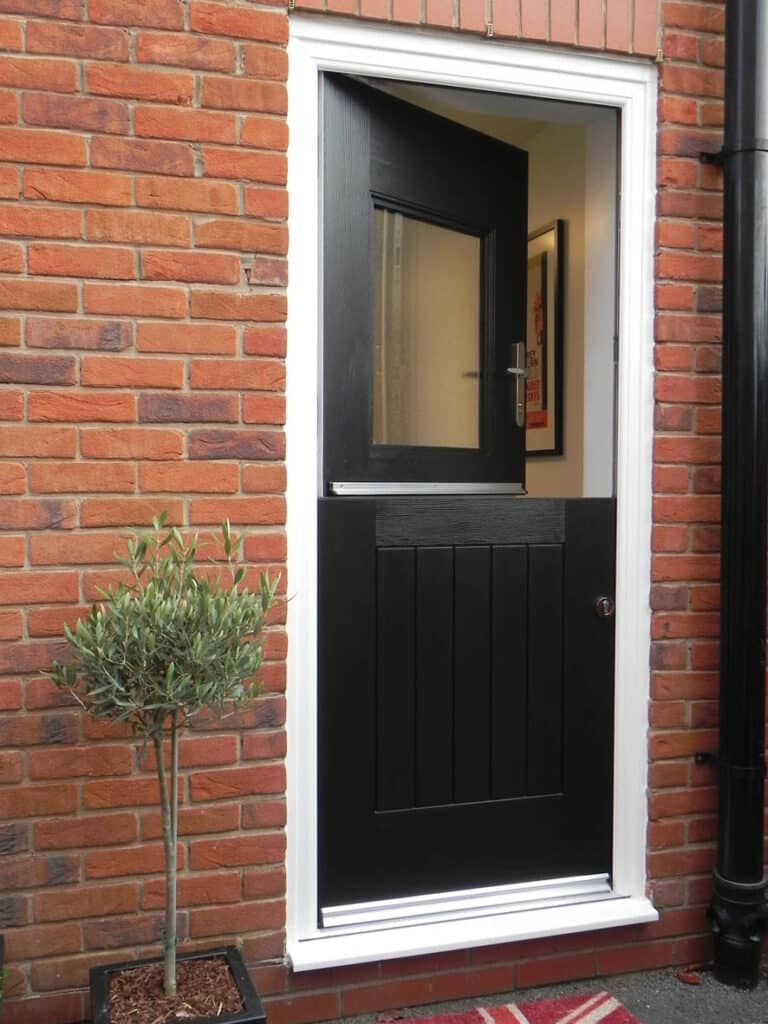 Embrace cottagecore with a stable door
Stable doors are very in right now thanks to the trend for 'cottagecore', which celebrates all things cosy and pastoral. Ideal if you have a rustic cottage or traditional property, stable doors bring bags of rural character to your home. Their distinctive look immediately conjures up images of country kitchens, wood-burning stoves and rambling roses. It's safe to say they'll transform your entranceway from ordinary to Instagrammable.
However, there's more to stable doors than simply aesthetics. They're incredibly practical and their design makes them perfectly suited to utility rooms. Typically made up of two halves which open independently of each other, they offer a level of versatility unlike most other doors. If you use your utility room for laundry, you can open the top half of the stable door to let fresh air circulate without worrying that your pets or young children will go running off without you noticing. Keeping the bottom half closed means you still get to enjoy the feeling of fresh air and natural light – but with total peace of mind. Conversely, if your pet can never make up its mind about whether it wants to stay in or go out, you can leave the bottom half of the door open for your furry friend to come and go as it pleases.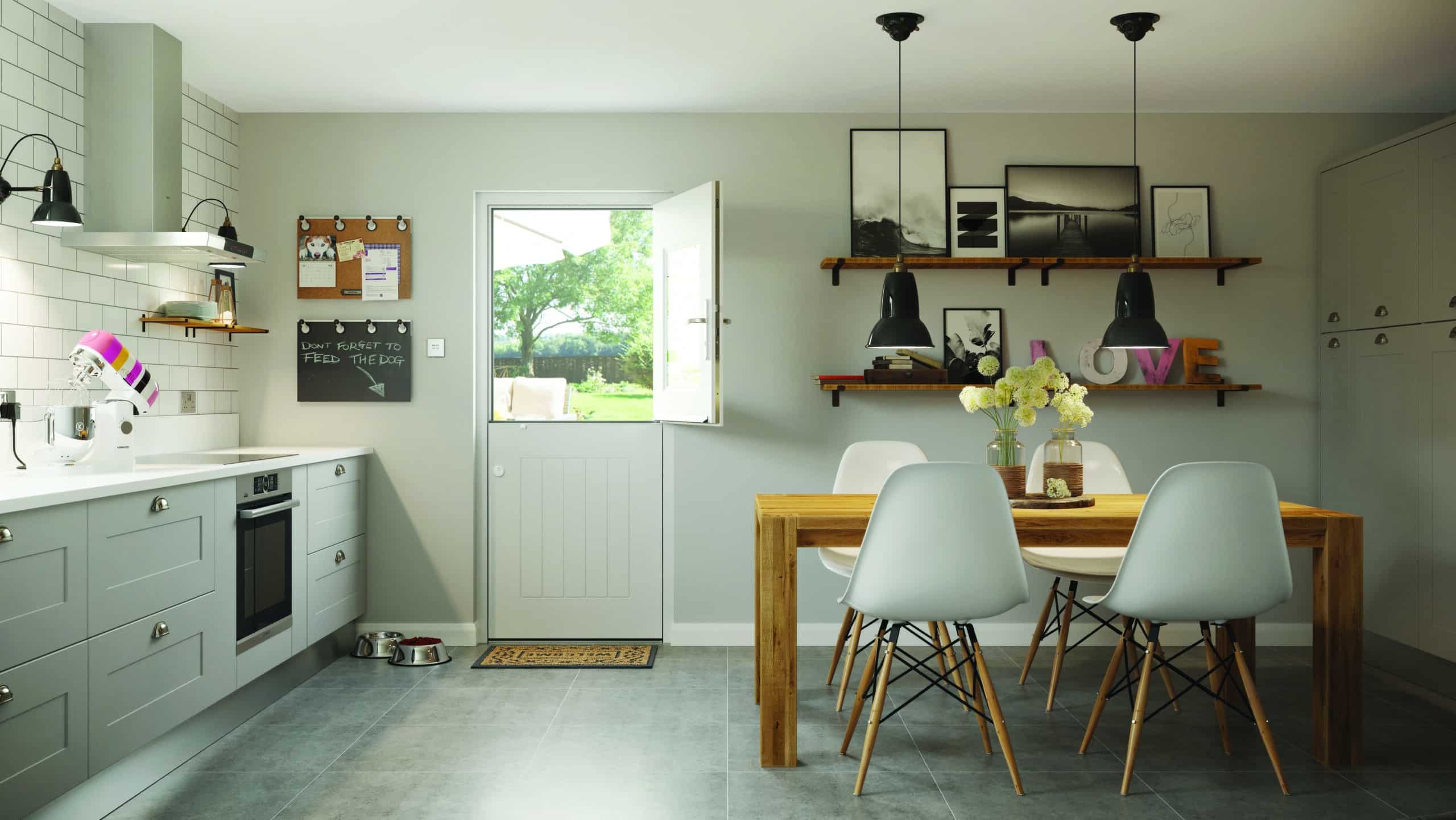 If you love the idea of a stable door but worry it won't suit your modern home, think again. You can find stable doors with a more contemporary twist, such as Rockdoor's Stable View Light or the Flint Beeston style by Solidor. Both come with a large glazed panel in the top half, which gives the door a more modern feel. You can then choose from a range of contemporary colours, as well as clear or obscure glass.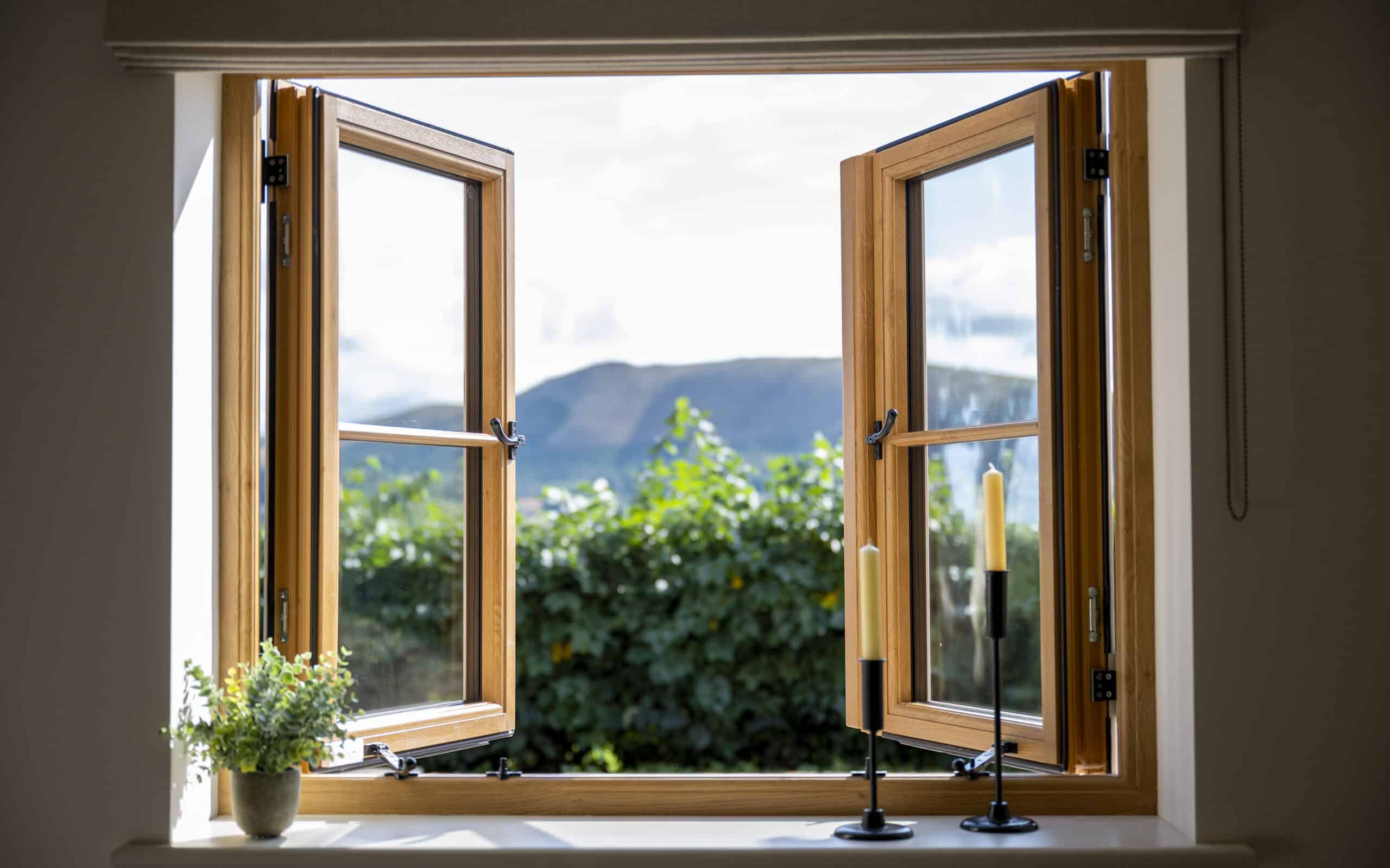 Windows that make you go ooh (la la)
Your utility room doesn't have to look…well…utilitarian just because it's the workhorse of the home. French windows add a touch of elegance while also bringing a wealth of practical benefits. Unlike French doors, which are tall enough for you to walk through, French windows tend to be half length. This makes them perfect if you love the look of French doors but don't have the space to install them.
French windows are similar to casement windows, except they have two sashes (sides) which open outwards, giving you uninterrupted views, natural light and plenty of fresh air. Like stable doors, this makes them a great choice for laundry rooms as they can reduce humidity. If you have a drying rack in your utility room, opening your French windows can speed up the drying process, as well as giving your clothes that lovely fresh air scent even if it's drizzling outside.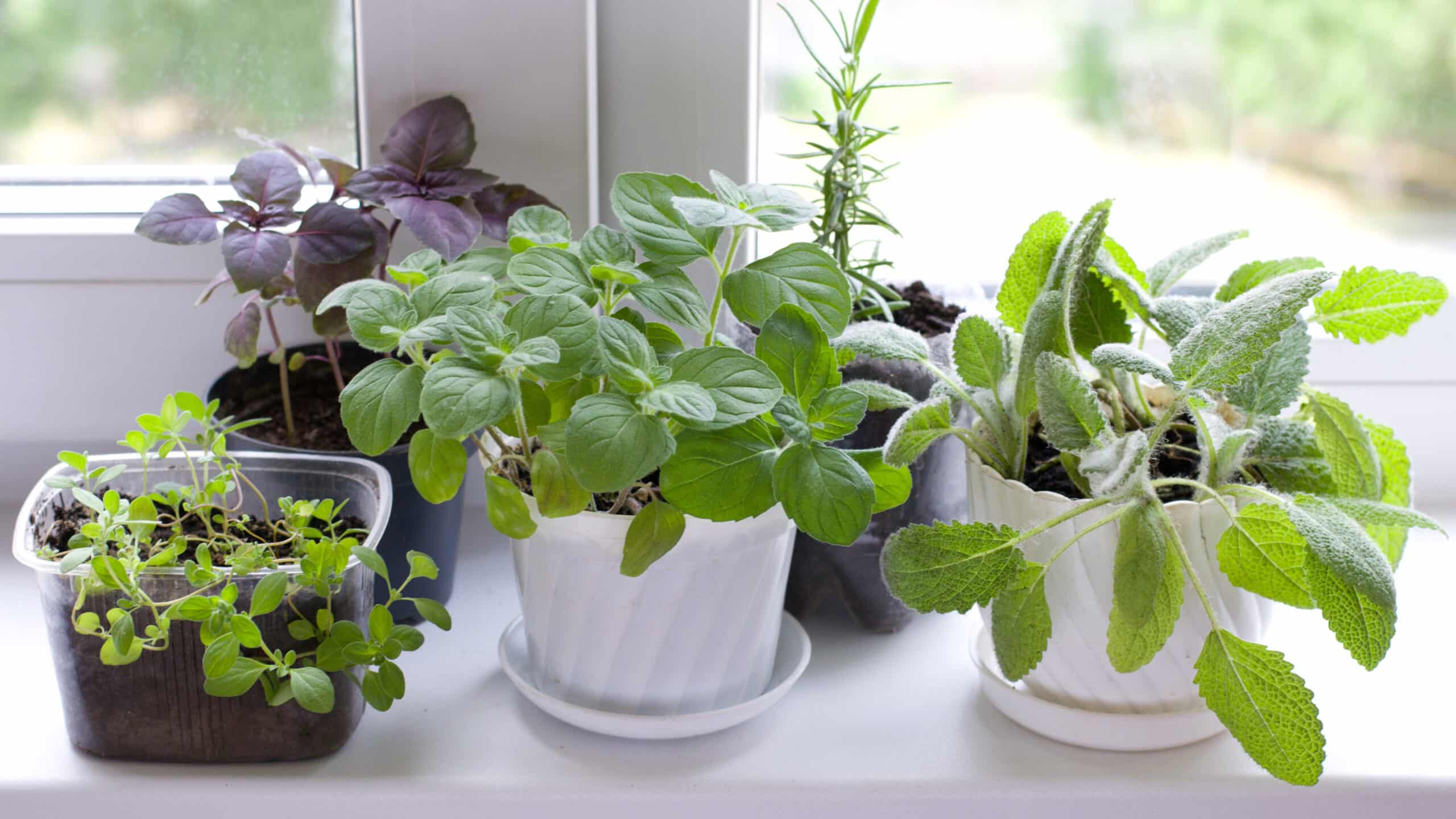 French windows also 'dissolve' the barrier between inside and out. If your utility room overlooks your garden, French windows will help you make the most of it. Imagine doing your ironing in the utility room while enjoying the sights, sounds and scents of your garden. Household chores will feel like a breeze when accompanied by the sound of bird song. One further practical benefit of French windows is that they can act as a handy 'hatch' between your home and garden, especially if you use your windowsill as a mini storage area. You could keep gardening equipment on the windowsill and simply reach in to grab it from the garden, instead of entering the house.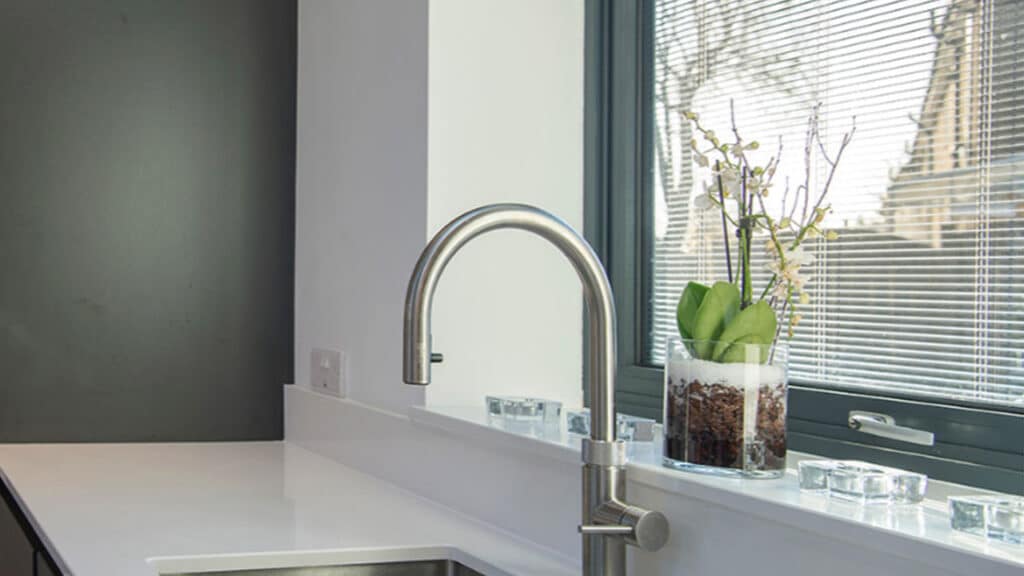 Housework without the hassle
Your utility room may be the housework hub but that doesn't mean you should spend ages tidying the room itself. Cut down on cleaning by installing integral blinds. These are an innovative product combining blinds and windows – the blinds sit between the panes of a double glazed window. Instead of painstakingly dusting blind slats, all you need to do is give the glass a quick wipe. They're also child and pet-friendly as there are no dangling cords.
Integral blinds are a great option for utility rooms because the glass protects them from damp and lint. They're particularly useful if you're a fan of pleated fabric blinds. These aren't best suited to utility rooms because the moist air can damage them and they can be harder to keep clean. However, pleated integral blinds eliminate these issues by keeping the fabric safely behind the glass. And you don't even need to invest in new glazing because integral blinds can be retrofitted to your existing windows.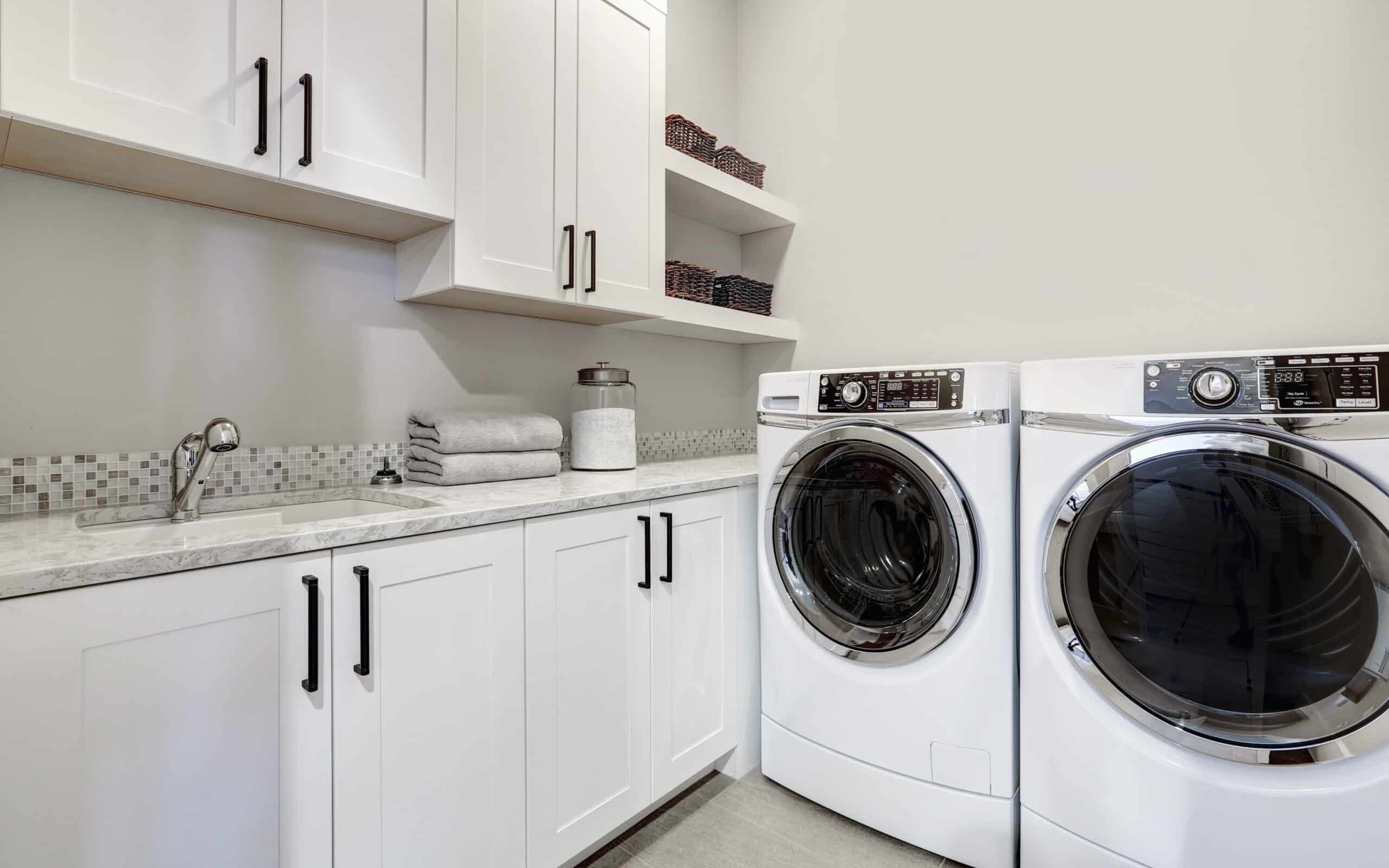 Putting the fun into functional
A lovely utility room can really take the edge off some of those household tasks. By creating a room that's a pleasure to spend time in, even that pile of ironing can seem more enjoyable. However, don't create problems for your beautifully decorated utility room by investing in the wrong sort of glazing. You can choose doors and windows that work in harmony with your utility room while also looking stylish. We can help you find glazing that's right for you and your home – just drop us a line.