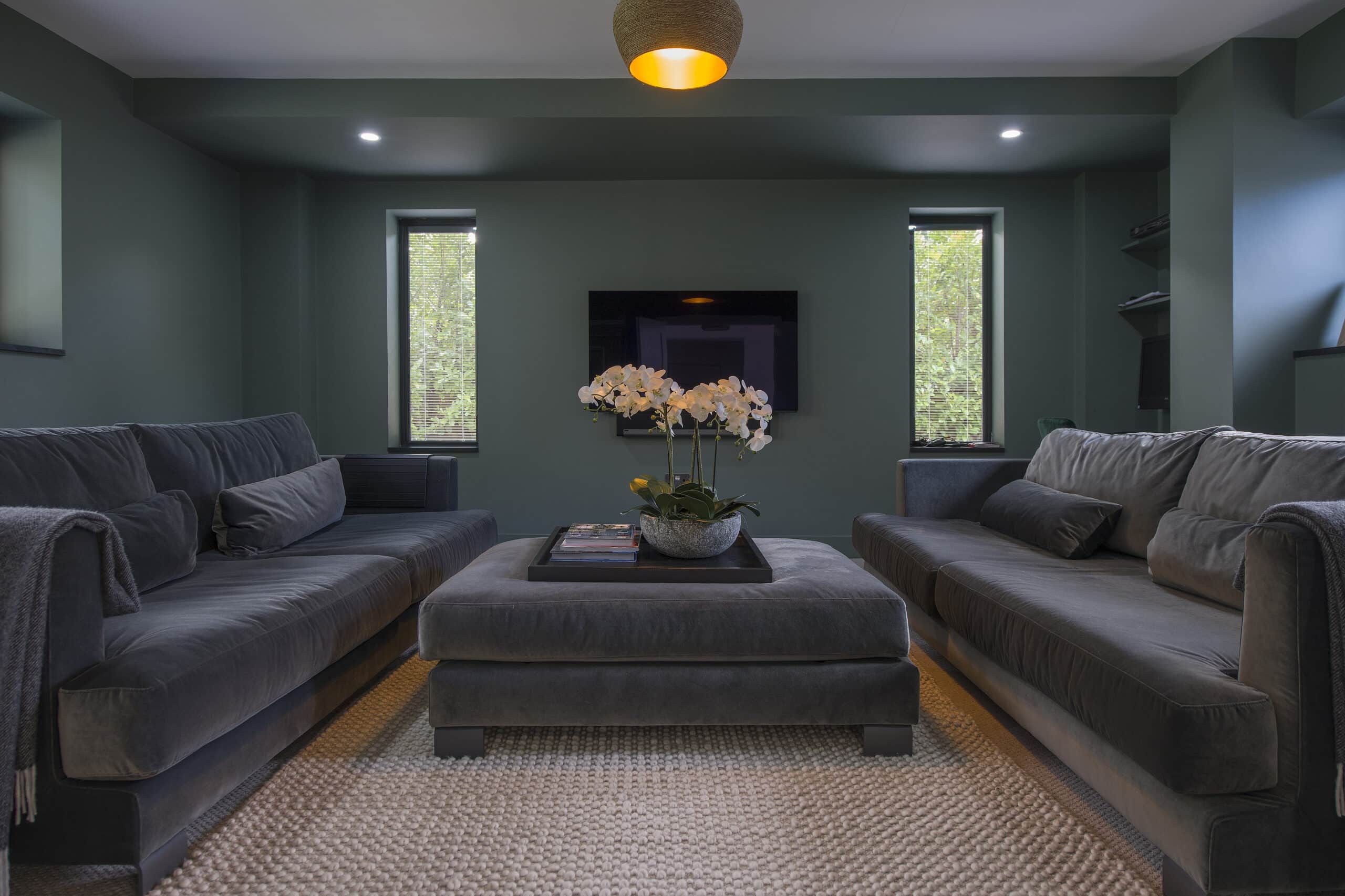 Welcome to the hassle-free world of integral blinds
Blinds are a brilliant way to manage light and privacy, while adding a stylish note to your home. However, despite their many benefits, blinds do have a few drawbacks – cleaning them is a faff, the cords can get tangled, and they can even be a risk to children and pets. But what if you could enjoy all the best things about blinds without any of the downsides? With integral blinds, you can do just that.
What are integral blinds?
One of the latest innovations in interior design, integral blinds sit between the glass panes of your double or triple glazed window. Instead of opening or closing them with a cord, they're controlled by a discrete magnetic mechanism that sits on the frame. The glass protects the blinds while keeping them out of the way of curious kids or pets. The result is a clean, clutter-free aesthetic that's chic and low maintenance.
Integral blinds are made-to-measure, suitable for windows, patio doors and conservatories, and come in a range of colours, making them as versatile as they are convenient.
What are the benefits?
Who wants to do more housework than they have to? Absolutely no-one. This is just one reason why integral blinds are such a good investment. As they're sealed inside the glazing, they're protected from dust, stains and dirty fingers. If you plan to use them in your bathroom, kitchen or utility room, they'll also be moisture and mould-free. All you'll need to do to keep your blinds looking fabulous is give the glass a quick wipe, leaving you more time to spend on the things you enjoy. The added bonus of this is that your blinds will still look fresh in many years' time.
Integral blinds are also child and pet friendly. The dangling cords of standard blinds – and the slats of Venetian blinds – can seriously injure small children or animals. With the blinds safely sealed inside the glass and controlled by a compact magnetic device, they're a much safer addition to your home. Our blinds conform to the Make it Safe campaign, implemented by the British Blind and Shutter Association to promote window blind safety, giving you even more peace of mind.
If you have patio or bifold doors, integral blinds are a much more practical alternative to standard blinds, which can sometimes get in the way. As integrated blinds sit neatly inside the glass, they don't interfere with the doors in any way and mean you can open or close them without having to navigate the blinds at the same time. They're also a great way to showcase your stylish patio doors, as integral blinds don't obscure any part of your door frame like standard blinds.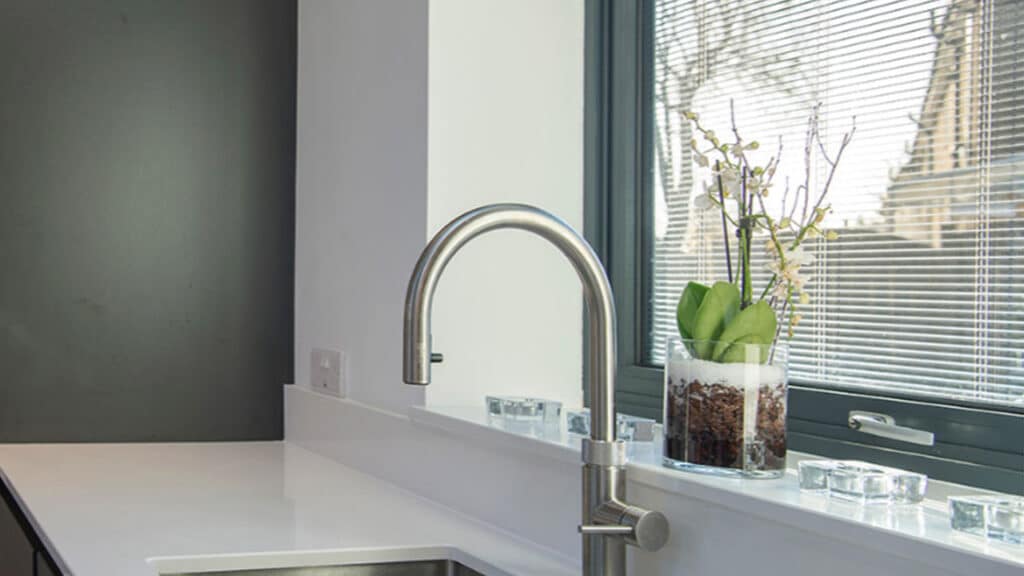 What options are there?
You can choose from Venetian or pleated blinds, with the option for blackout blinds. Venetian blinds offer greater control over the flow of light, as you can adjust the direction of the slats and allow light in even when the blinds are closed. Integral Venetian blinds come in classic shades like white, black and ever-fashionable anthracite grey, as well as bolder colours like yellow or sky blue. Pleated blinds are made from a single layer of fabric, which creates a soft diffusion of light when down. Again, you have the option of timeless neutrals alongside more on-trend colours like burgundy red or navy blue.
Pleated blinds usually come as either translucent or opaque, the former allowing more light into your room. However, you can opt to add an additional light-blocking layer to your blinds to turn them into blackout blinds. This is a more cost-effective way to purchase pleated blackout blinds, which can be expensive.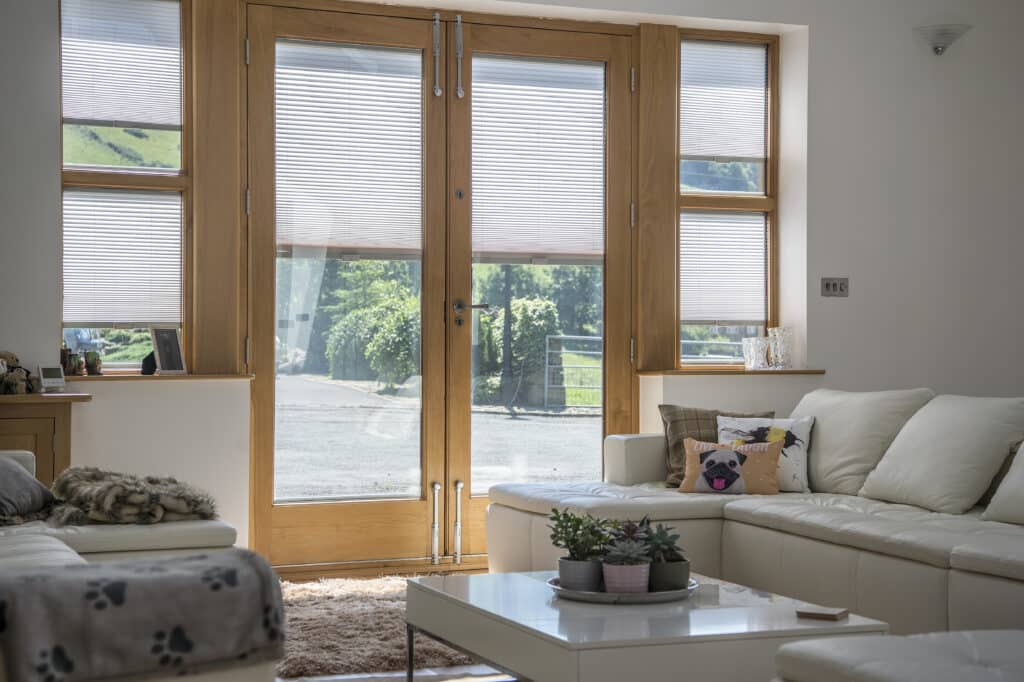 Practical, stylish and oh so easy
Once you've experienced hassle-free blinds, you'll never look back. Integral blinds bring all the benefits of blinds – the control, the elegance, the privacy – but with less maintenance, greater longevity, increased energy efficiency and better safety. Installation is quick and easy, and you don't even need to purchase brand new glazing because integral blinds can be retrofitted into your existing windows or doors.
We're really excited to offer this new product to customers and we'd love to talk to you about it in more detail. So, if you'd like to learn more, please don't hesitate to get in touch.