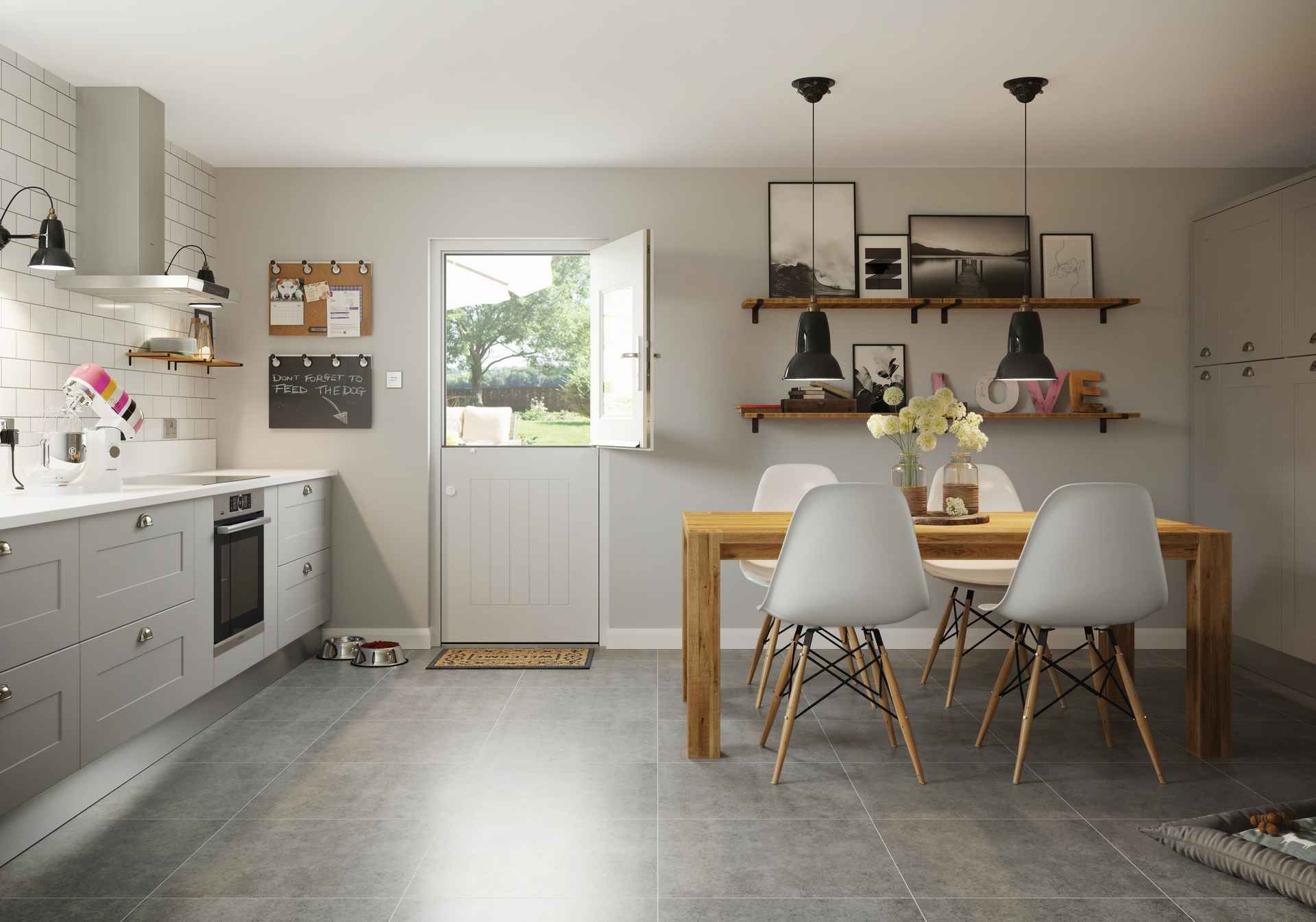 Choose rustic charm with a stable door
You don't need to live on a farm or even in the countryside to have a stable door. They're an increasingly popular addition to many homes. Whether you're looking for something with classic country charm or you want the practical benefits that a stable door brings, there are plenty of reasons to consider installing one.
What's a stable door?
A stable door is made up of two halves, meaning the top and bottom can open independently of each other. They're traditionally associated with working farms as a way of keeping livestock inside while still allowing them to enjoy fresh air and outdoor views. Starting in the Netherlands, stable doors began to transition from farm outbuildings to the farmhouse itself during the 17th century, helping keep loose animals out. The combination of practicality and style meant this trend rapidly spread across the rest of Europe.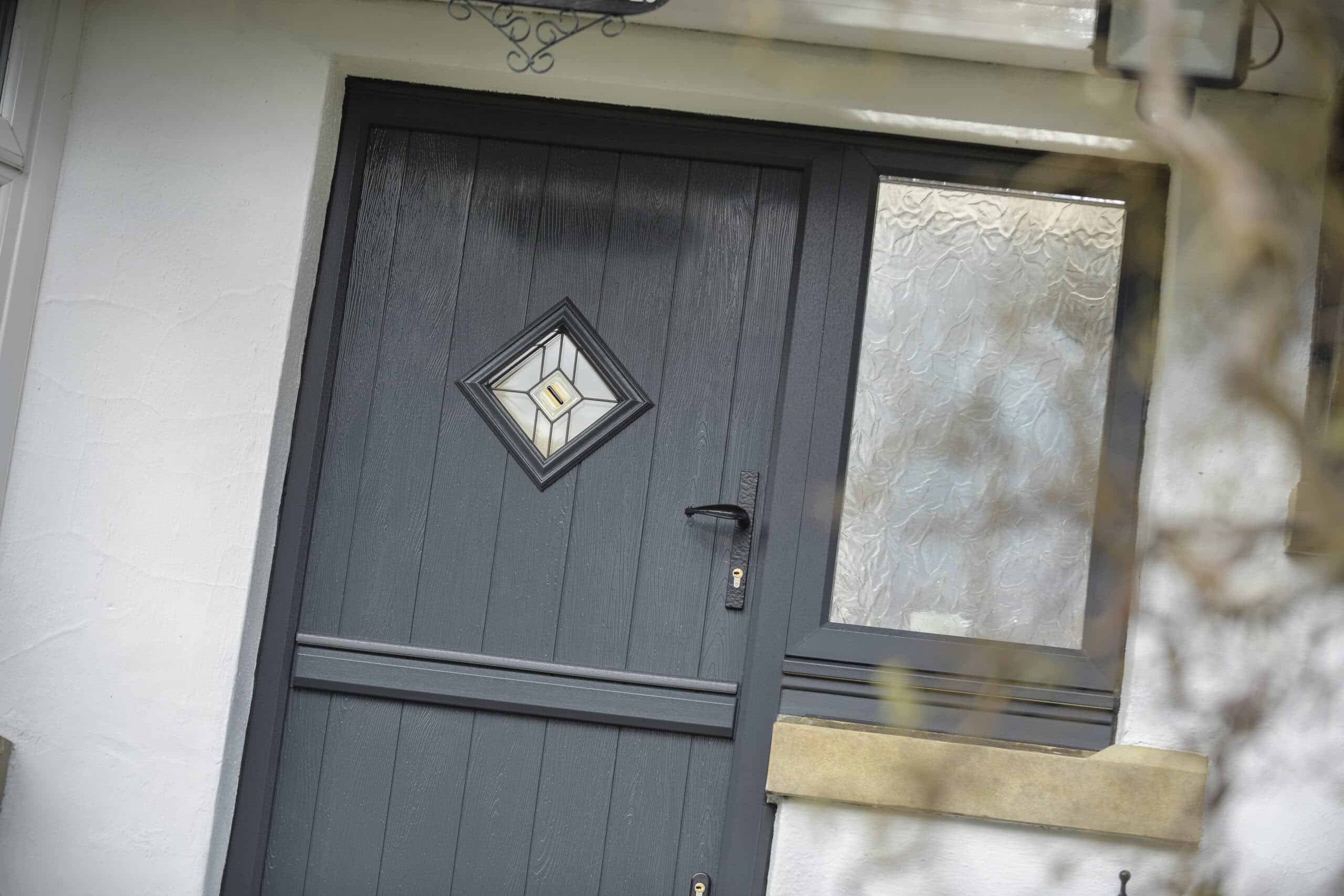 Why should I get a stable door?
Stable doors offer great versatility, especially for people in busy households with pets and/or young children. The split sections mean you can open the top half to let fresh air in while keeping the bottom half securely shut, safe in the knowledge that your excitable toddler or equally excitable dog can't go running off outside.
As the top half of the door opens like a casement window, it allows fresh air and natural light to fill your home. If you've spent hours perfecting your garden and want to soak up the results or you're lucky enough to live somewhere with a stunning view, a stable door is a great way to connect with the outside world while keeping the elements out of your home. They offer the best of both windows and doors – security combined with ventilation and natural light.
Aesthetically, stable doors have bags of rustic charm. They're a great addition to period cottages and traditional farmhouse-style properties but they can also work in newer homes if you choose the right style of door.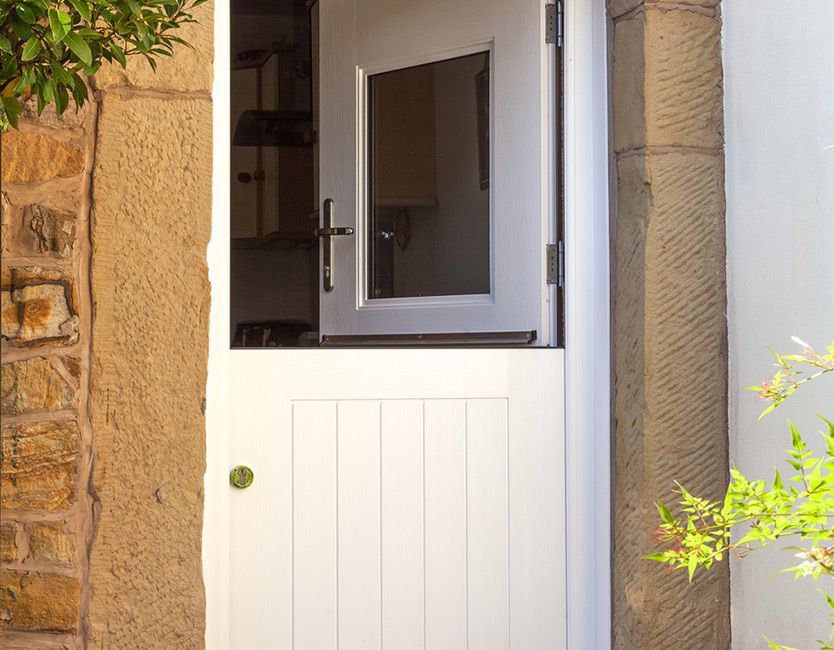 Are stable doors secure?
Stable doors are just as secure as other door types. The composite stable doors by Rockdoor and Solidor combine classic looks with modern uPVC technology, meaning they're strong, safe, thermally efficient and low maintenance. Both brands offer multipoint locking systems and high security bolts. Furthermore, the nature of stable doors means you don't have to open the entire door if an unexpected visitor turns up, giving an extra layer of security.
What are my options?
Both Rockdoor and Solidor supply stable doors in a wide range of colours, including Chartwell green and light oak. Your door can also be enhanced by additional features like traditional ironmongery and different glazing styles. Best of all, stable doors are quick to install and we can do this in as little as half a day.
We've got examples from each brand on display at our showroom, so come on over and take a look. We'd be happy to talk you through your options, whether that's at our showroom, over the phone or via email. So, don't wait until the horse has bolted – get in touch with our friendly team today.