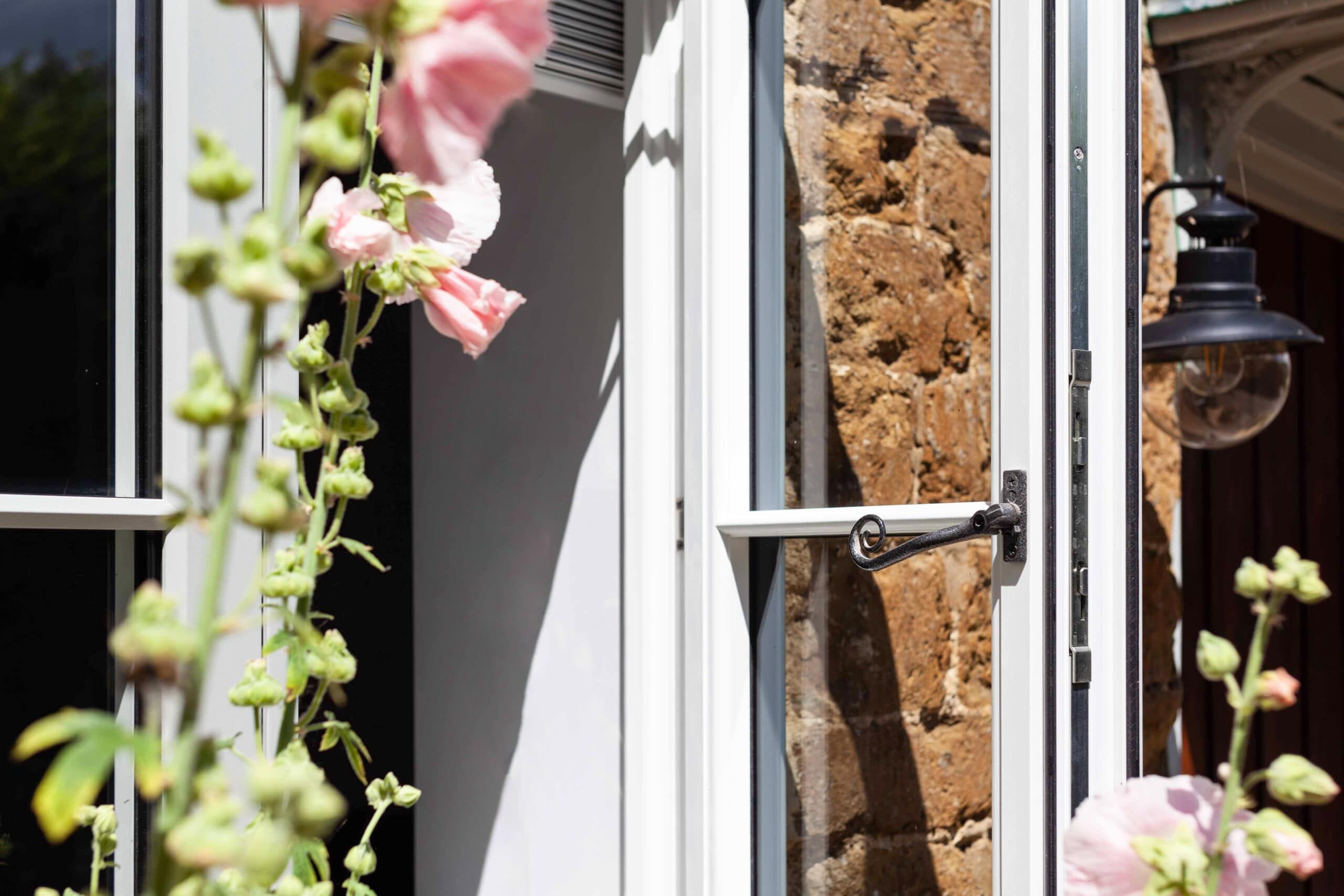 How to choose the right windows for your home
How to choose the right windows
Windows are one of the most important elements of your home so it's essential you get them right. Choosing windows goes beyond just what looks good. They provide a range of important functions – security, light, ventilation and keeping the elements at bay. With so much to consider and so many different types of windows to choose from, we'd understand if you're feeling a little overwhelmed. But there's no need to worry – we're here to take the stress out of buying new windows. Read our handy guide to find out more…
Where to start
When looking to purchase new windows, it's useful to keep the following in mind. Ideally, your windows should be easy to maintain and clean, secure and in-keeping with your home. They should keep out draughts, let in the light, have a high energy rating and add value to your property.
The first thing to consider is the overall look you want. Start by checking out the style of your home and neighbouring properties. Some buildings naturally suit certain styles, such as sash windows in Georgian properties or aluminium windows in modern ones. And although many types of windows work in a range of properties these days, bear in mind that installing windows which don't suit the age of the building can make them look out of place and potentially devalue your property. We have a wide range of products to suit the varied architectural styles found across the local area, so you'll be in good hands.
What's the best window style for you?
Sliding sash windows are ideal for period properties and are traditionally associated with timber frames. However, timber sash frames can be tricky to maintain. We supply uPVC vertical sliding sash windows and can work with your local authority to help you choose ones that support the character of your historical home. Veka sash windows come with all the ease and energy efficiency of uPVC but all the character and detailing of timber sash windows, so you get the best of both worlds.
Casement windows are attached to their frame by side hinges and their classic style suits most property types. They're versatile, simple to operate and can be opened wide for great ventilation. In fact, they're one of the most popular window styles around due to their design variety, energy efficiency and ease of use. The beauty of casement windows is that they require very little upkeep, so it's easy to keep them in great condition, and there are a wide range of styles to choose from. Whether you're looking for a mock sash window with run-through horn detail, or a simple fixed picture window to frame a beautiful view, there'll be a low-maintenance option that will work perfectly for you and your home.
Like our sash windows, we also supply flush uPVC casements, such as The Residence Collection, meaning you have another uPVC option for your period property. These are a relatively new and increasingly popular window design. The windows sit flat within the frame, instead of sticking out, and convincingly replicate timber originals. They're a great choice because they have all the character of traditional window design but with the modern thermal technology required for comfortable living. We can also include details like Georgian bars, traditional hardware and decorative corner posts to complete the period look.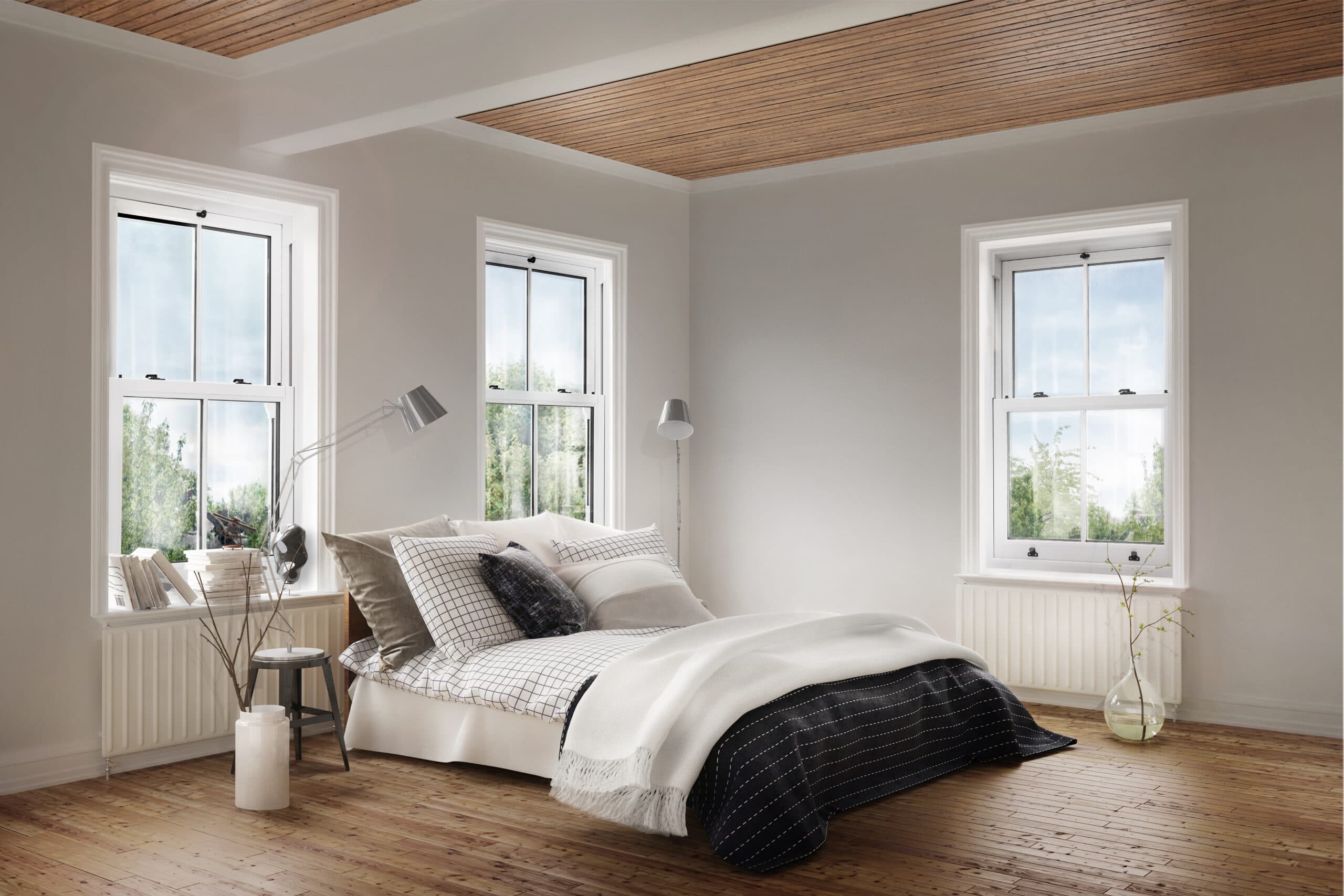 Bay and bow windows are often found on Victorian and Edwardian properties and have tons of kerb appeal. They're grand statement pieces that frame your home and are perfect if you want to show off your Christmas tree or your interior design skills. Bay windows have the added bonus of letting in lots of light and give a feeling of extra space. The type of opening usually depends on the architectural style of the property but they suit both sash and casement frames. They can be expensive, however, especially if you need to change the existing window opening to create the space.
Picture or fixed frame windows comprised of slim frames and big panes of glass are great if you're working on a newer property. As the name suggests, they don't open but they provide incredible views and give the sense of removing the barrier between inside and out.
Which material should you choose?
When it comes to materials, there are a handful of key players – uPVC, aluminium and timber.
uPVC is perhaps the most popular option and for good reason. uPVC windows are generally affordable, easy to maintain and they won't flake or warp. They're also available in a huge range of styles and finishes. When it comes to energy efficiency, uPVC windows are some of the best available and can even achieve an A+ energy rating, potentially saving you hundreds of pounds in bills.
And there's no longer any need to worry about uPVC feeling uninspiring. It's now easy to find stylish uPVC windows in a range of colours, that emulate the types of windows usually found in period properties, as mentioned above. You can choose from foil finishes like oak, cream or painswick – a subtle grey/green inspired by the pretty Cotswolds town of the same name – which give uPVC frames the same natural effect as wood.
As foil finishing is designed to replicate the textures and colours found on traditional timber frames, it really can be difficult to tell the difference between uPVC and wood. This means that owning a period property doesn't automatically rule out uPVC windows, even if you're based in a conservation area. The Residence Collection is perfect for these situations – it combines period aesthetics with the convenience of modern living. The Residence 9 window system authentically replicates 19th century timber designs and Residence² windows provide an elegant sash option. We've even used Residence windows in a building that's part of the National Trust-managed Lyme Park country estate. When these flush uPVC windows sit seamlessly as part of a heritage building in the beautiful Cheshire countryside, you know they really are the perfect alternative to timber originals.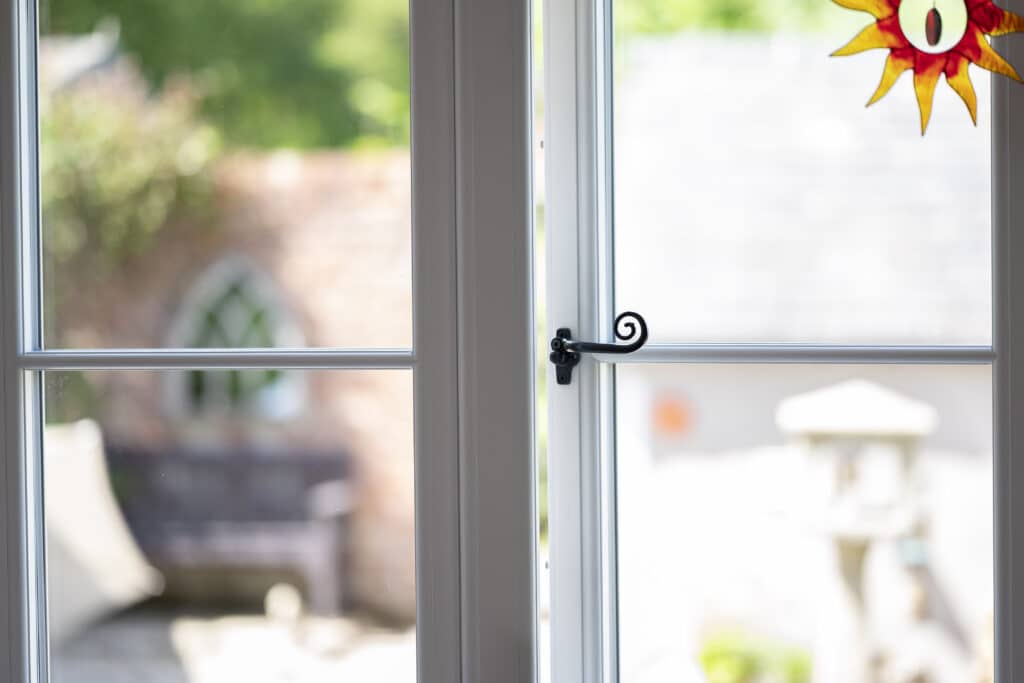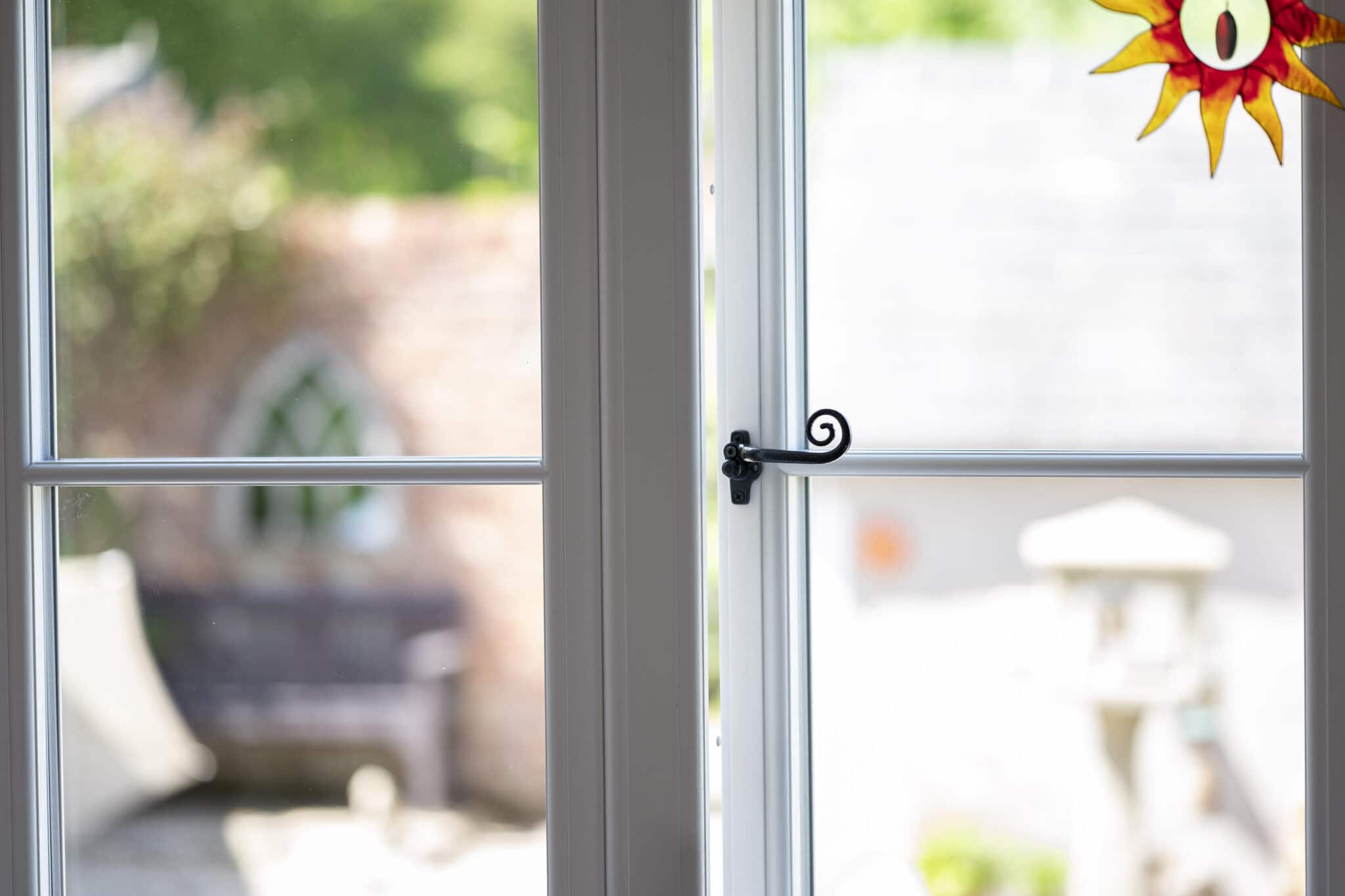 Aluminium windows are increasingly used in domestic properties and offer a sleek, modern look. Aluminium is strong, low maintenance and easily manipulated so it suits unusually shaped windows. The thin, lightweight design allows for a larger glass surface area and lets more light into the room, meaning they work well for things like picture windows.
While previously they have been less energy efficient than the alternatives, today's thermal barrier technology means aluminium windows can achieve energy ratings on a par with uPVC windows. This makes them a great contemporary alternative to uPVC, although they can be more expensive. Check out the SAS collection for more inspiration.
Timber is the traditional choice. Timber windows look great and come with natural insulation, so they're an energy efficient and eco-friendly option. They're also well suited to period properties. However, the downside is that timber windows are very high maintenance. They need to be regularly repainted or stained and they will also need to be treated against moisture. Timber is also more susceptible to structural movement, leading to frames becoming jammed.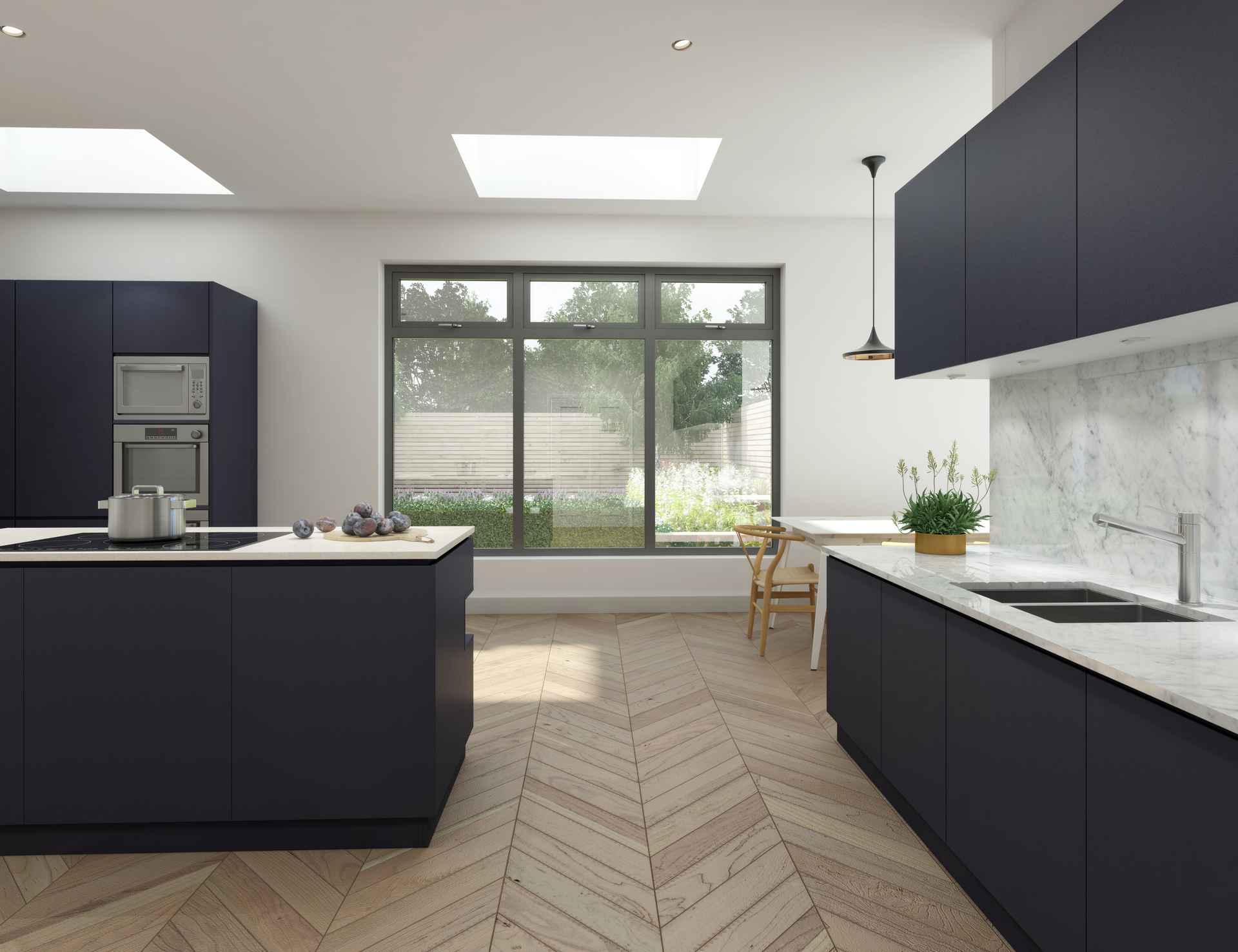 Can you mix and match?
You don't need to choose only one of these styles or material types and then stick with it throughout the entire property. It's perfectly possible to mix and match different window types, as long as they suit your home.
It's still important to consider what works best for the overall style of your property and to aim for a cohesive design. However, you can also think about the functionality you want for each part of your home and use different configurations to make the most of the space you have, such as opening up the rear of your property with slim framed aluminium windows and sliding doors while keeping period appropriate windows at the front. A skilled touch is required to ensure your windows don't clash. However, we have decades of experience and can guide you throughout the entire process.. Feel free to get in touch for a friendly chat about your plans.
What about security?
We understand how important security is for peace of mind which is why all our windows meet exacting security standards. Ask us about British Standard PAS 24 – windows with this accreditation are certified by the British Standards Institute and provide an elevated level of safety.
And finally…
We hope this has helped simplify the process of choosing the right windows and if you have any questions, we'd love to hear from you. Feel free to contact us to discuss how we can help bring your windows to life. We can talk you through your project and make sure you have all the support and expert advice you need.