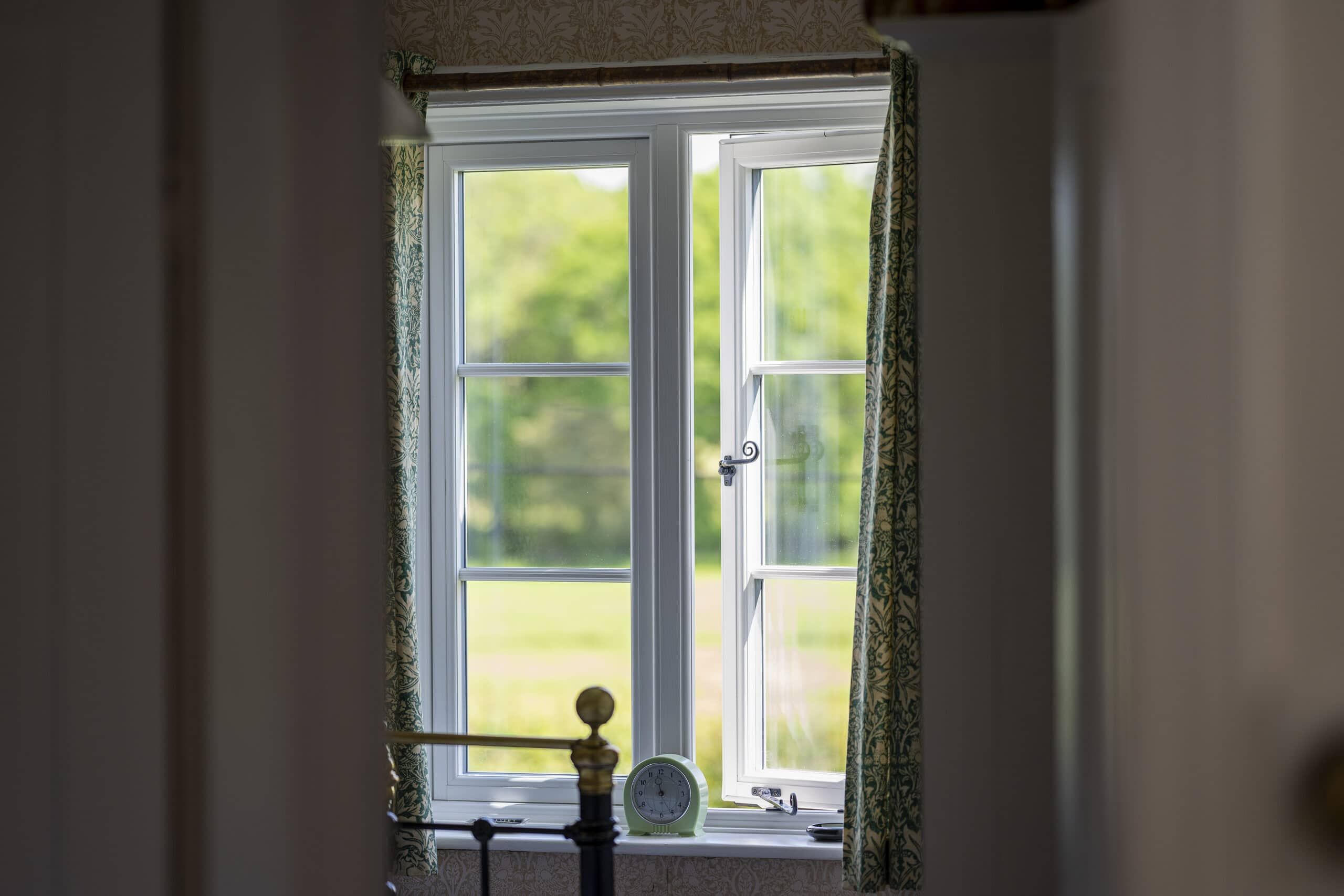 What to consider when replacing your bedroom window
Your bedroom windows need to do more than just look good. They contribute to the ambience and privacy in this restful space, and help you sleep by controlling light, air flow and noise. So when it's time to replace your bedroom window it's important to choose one that ticks all the right boxes – both aesthetically and functionally. Here are some of the main things to consider when replacing your bedroom window…
FACE VALUE: APPEARANCE AND DESIGN
Your windows have an enormous impact on the overall look of your home. Get them wrong and they'll stick out like a sore thumb. If you're not replacing like-for-like, do some research first. Consider the materials your home is made from, the age and style of the property, and what neighbouring buildings look like.
Sliding sash windows are a classic choice that look fantastic on period properties, but original timber frames can warp and rot over time. However, we supply uPVC VEKA windows that convincingly replicate these traditional wooden windows without the time-consuming maintenance. Similarly, uPVC flush casement windows by The Residence Collection and Kömmerling also have all the hallmarks of timber originals, making them another good option for older homes. These windows have plenty of period charm combined with modern convenience.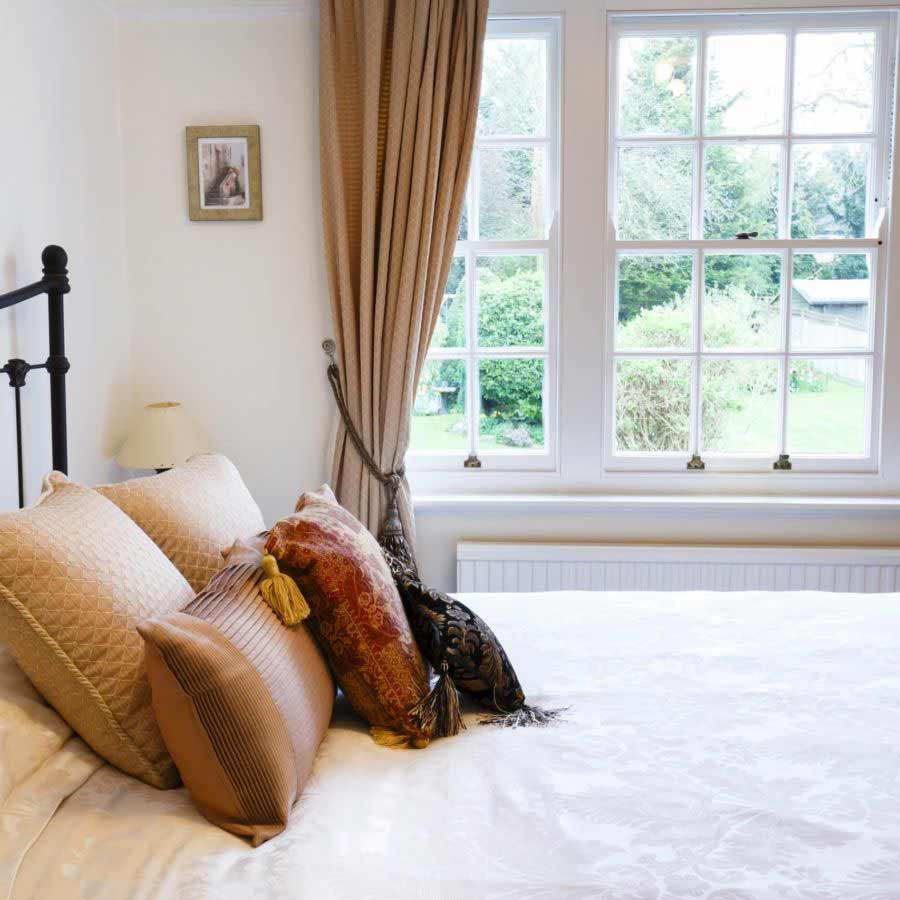 If you have a newer property, consider an aluminium window by SAS. Their look and feel is perfectly suited to contemporary homes or industrial conversions. And if your bedroom is on the smaller side choosing aluminium windows can help create the impression of space, as their strong, slimline frames maximise the amount of glass and support larger panes.
A bow or bay window, typically found on Victorian or Edwardian homes, also makes your room feel more spacious but comes with an added benefit. Its shape means it's easy to create a snug sitting nook, where you can watch the world go by or curl up with a good book. This is a lovely addition to any bedroom and enhances the cosy atmosphere.
Most of the windows we supply can be finished in a wide range of colours, including some you may not have thought of! Soothing shades like blues and greens can help with a restful sleep, while warm natural tones and woodgrain create a relaxed feel. You could opt for a bespoke colour from the RAL chart or mix and match colours, so the inside of the frame complements your interior design while the outside suits the property style.
Check out our longer articles on choosing the right windows and the right colour for a more in-depth look.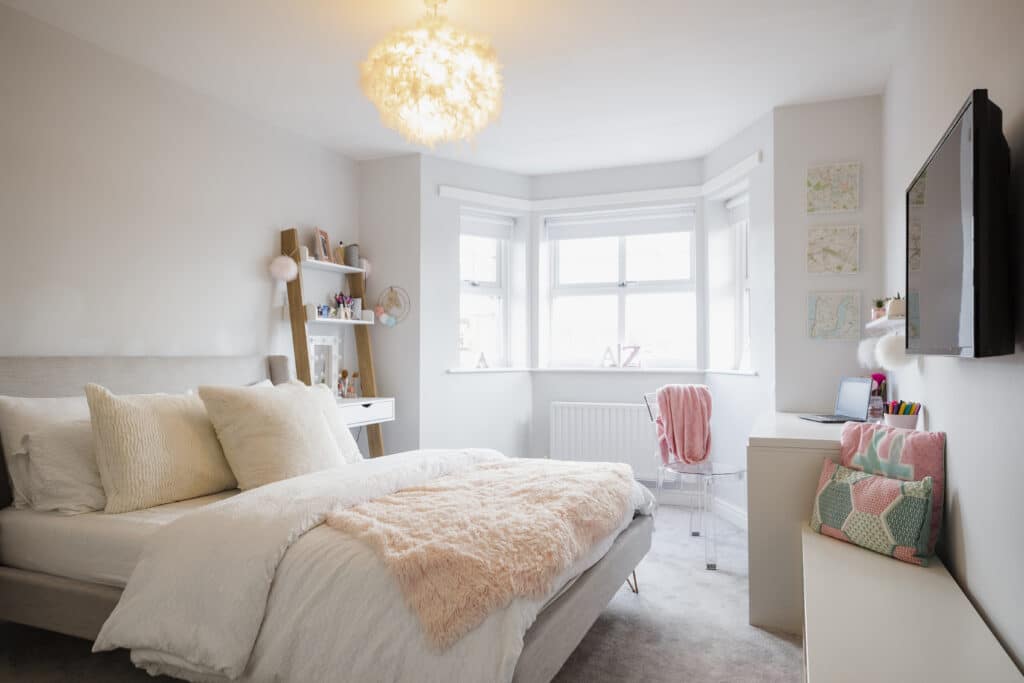 QUALITY OF LIFE: HOW YOUR WINDOW FUNCTIONS
There's increasing evidence that lack of sleep is bad for our health and the wrong bedroom window can contribute to this. Ideally, your bedroom window should ensure privacy, fresh air, peace and quiet, and the right amount of light.
One of the most important considerations is the amount of natural light your window provides. Imagine waking up in the morning to the sun's rays flooding into your bedroom – a great serotonin boost to start the day. This is where SAS aluminium windows come into their own, especially if your windows are north-facing, as their narrow sight lines increase the amount of light. If you're in a period property then casement windows are a good alternative, thanks to their wide swing and traditional charm.
However, bear in mind that there's such a thing as too much light. East-facing windows will be particularly affected by the sunrise but you might not appreciate this if you're not an early riser. This is particularly relevant if you're replacing the window in a child's bedroom and don't want your little one jumping around at dawn. Choosing a window with thicker frames – such as a uPVC sliding sash – can help. The right choice of curtains, blinds and other window dressings can help you control the amount of light in your bedroom, and ensure privacy.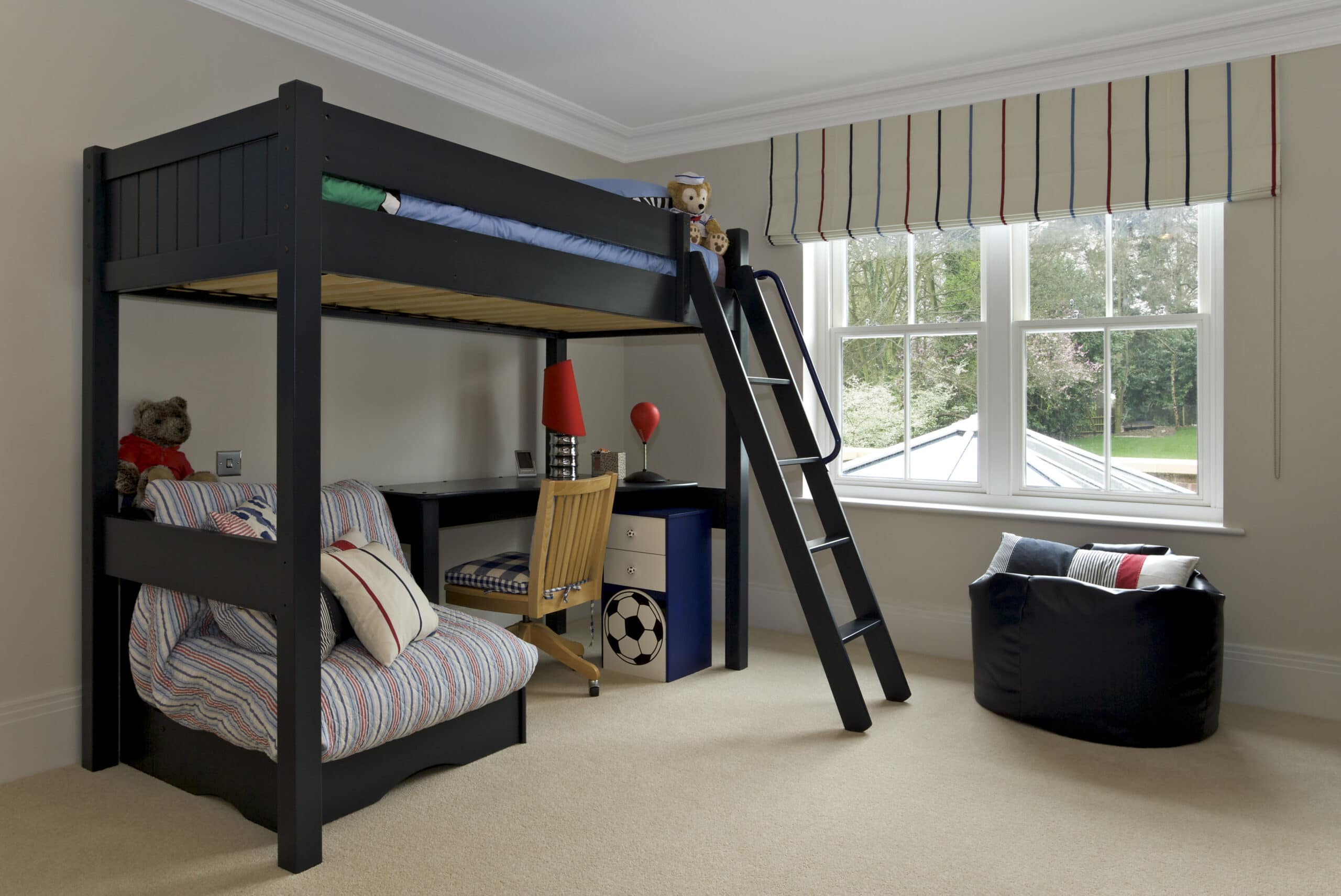 Fresh air also helps you sleep and promotes your well-being in general. There's nothing worse than a stuffy bedroom, especially during hot summers. Flush casement windows, such as those by Kömmerling and The Residence Collection, open wide to maximise the air flow while being energy-efficient and gorgeous to look at. These windows are a versatile choice, suitable for both period and modern homes, thanks to their timeless look and feel.
And of course, don't forget noise reduction. No-one wants to be woken up by the sound of traffic or noisy passers-by, but acoustic glazing can muffle any noise from the outside world. Speak to our team about glazing options.
THE PERFECT BEDROOM WINDOW DOES EXIST
When it comes to the right windows, not all rooms need the same features and benefits. You want to ensure that any replacement windows suit the demands of the room, how you live, as well as the overall style of your property. Fortunately, with so many options available, it's really easy to find the perfect fit. Our friendly team will be happy to answer any questions and help you choose the perfect bedroom window.