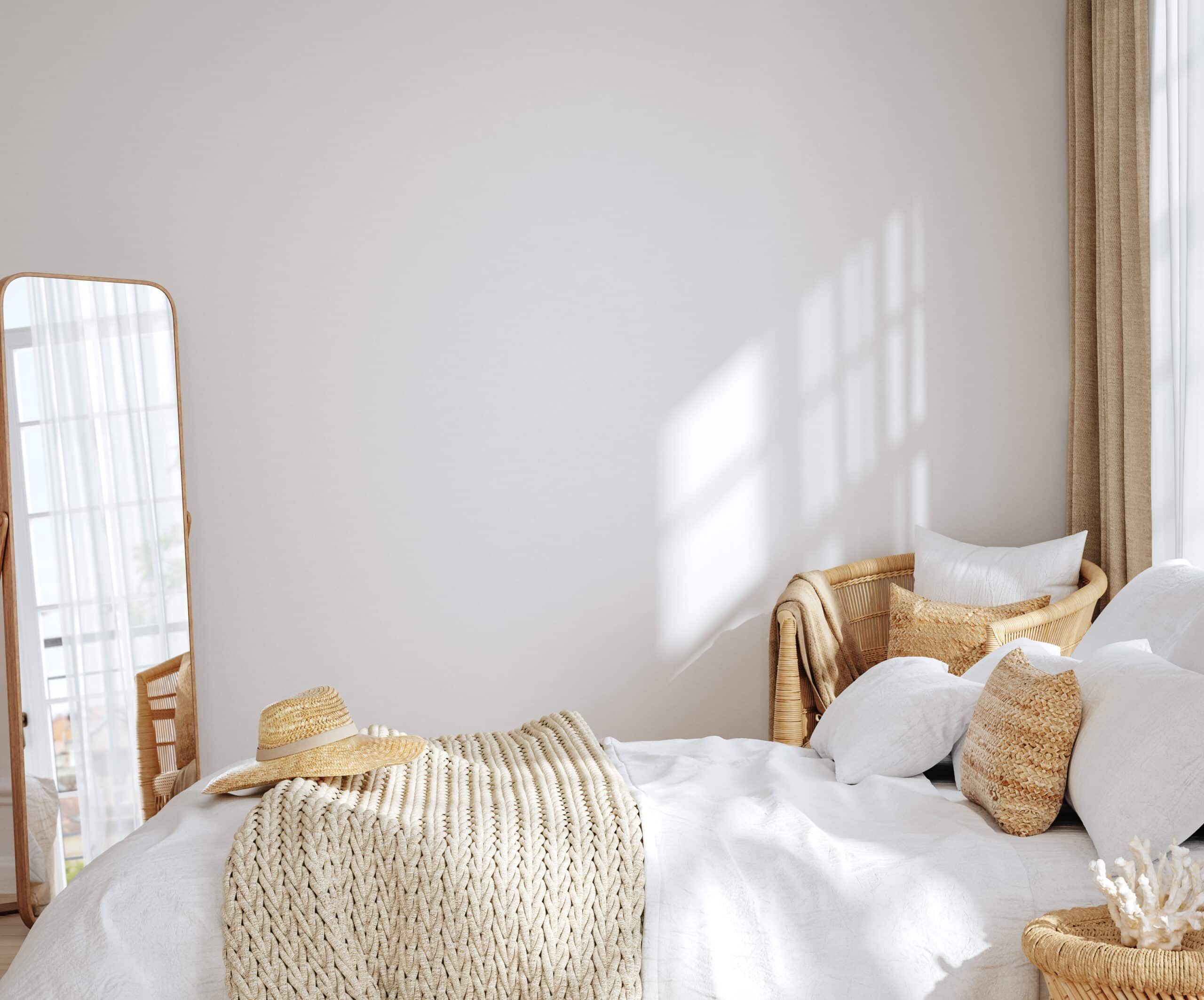 Going coastal: how to bring the holiday feeling home
Wouldn't it be lovely if we could hang on to that holiday feeling after we return home? Fortunately, you don't have to live close to the beach to enjoy those same sunny, carefree vibes. With the right interior design, you can bring the relaxed sense of the seaside to your home – and it's a really easy look to achieve. The beauty of coastal interiors is that they're classic, so they work just as well in a suburban semi as they do in a beach house.
When it comes to interior decor you might imagine blue and white stripes, anchor motifs and ships in bottles. But this is actually nautical design, which is more thematic. Coastal interior design is much less fussy – it uses natural light, soft tones and open space to evoke a breezy, relaxed ambience that looks fantastic all year round. It's inspired by nature, drawing the multisensory experience of being on the beach into your home. Read on for a few pointers on how to bring the holiday feeling home.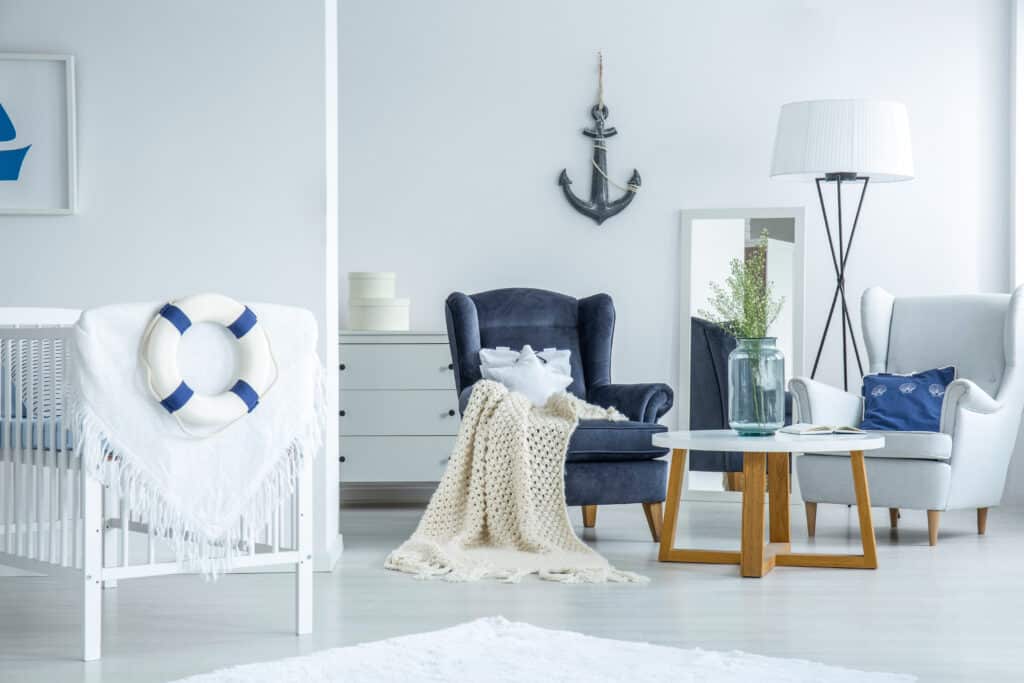 THE COLOURS OF THE COAST
Coastal interiors are versatile and timeless, thanks to their gentle colour palette. Although blue is often thought of as the go-to colour, white is actually closer to the modern coastal aesthetic. White accentuates the natural light and increases the sense of space, both of which help create the airy atmosphere associated with beach homes. It also gives you a good base to get creative with accent colours.
These accent colours tend to reflect the variety of shades found in shoreside landscapes. Other neutrals (such as stone or beige) or sage, khaki and pastel blue all work well in a coastal design scheme. Layer shades through throw pillows and rugs or add interest with objects made from coloured sea glass. The overall look is one that's soothing, reminiscent of lazy days spent at the beach. Perfect for kicking off your shoes and leaving your cares at the door, just as you would on holiday.
There's one place you can get away with a bolder hue and that's your front door. Repainting a timber door is a quick win – think cheerful beach huts or fishermen's cottages. Again, it's best to choose colours inspired by the seaside environment. Sky blues and sea greens are the classic option but there's scope for you to use your imagination, taking your cue from tones found in sand, shells or the sunset.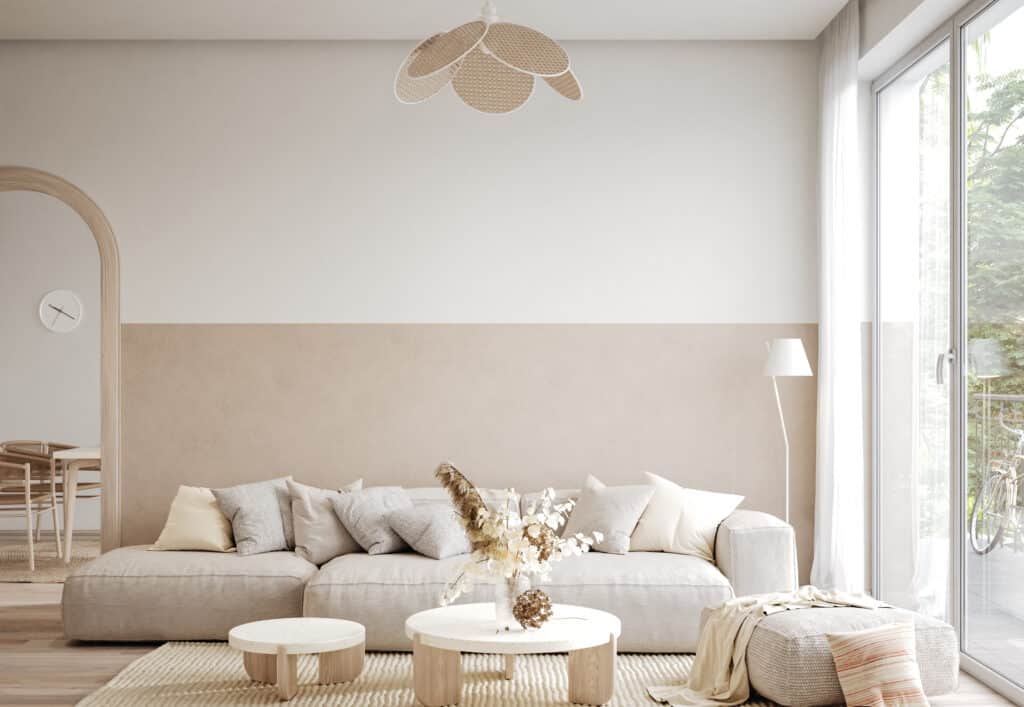 Different colours evoke different kinds of seaside memories. Aegean blue conjures up images of Greek island holidays whereas teal is reminiscent of a stormy sea or seaweed covered rocks. And if the blue/green palette isn't for you, try a sunny Mediterranean yellow for a warm, welcoming vibe or even an eye-catching coral to make your front door really stand out.
If you decide on a brand new door, you can still choose from a range of coastal colours. The modern uPVC doors by Rockdoor and Solidor resemble traditional timber styles and come in shades that will work with a beachside aesthetic, such as Duck Egg Blue, Agate Grey or Chartwell Green. As always, make sure your preferred colour works with the backdrop of your home's facade and doesn't clash. The coastal aesthetic is all about being cohesive and easy on the eye.
INTERIOR DECORATING: BRINGING THE BEACH HOME
Coastal interiors are laid back yet chic, full of texture just like the spaces they're emulating. Their breezy, relaxed style aims to bring the outdoors in and conjure the same sense of tranquillity you get from being by the sea – without even having to leave your sofa.
To achieve this, coastal design makes great use of organic elements. Furniture is simple and clean, made from wicker, rattan, or weathered wood. The focus on nature means that wood flooring is perfect for this aesthetic – pale woods such as beech or ash work especially well and will help complete the light, airy feeling. However, there's no need to replace your floor if it's in good condition and budget doesn't permit. Whitewashing your existing floorboards or restoring them to bring out their natural grain will have the desired effect. The same principle applies to your old furniture. Upcycling is very much part of the coastal look, so anything shabby chic will immediately fit in and potentially save you money too.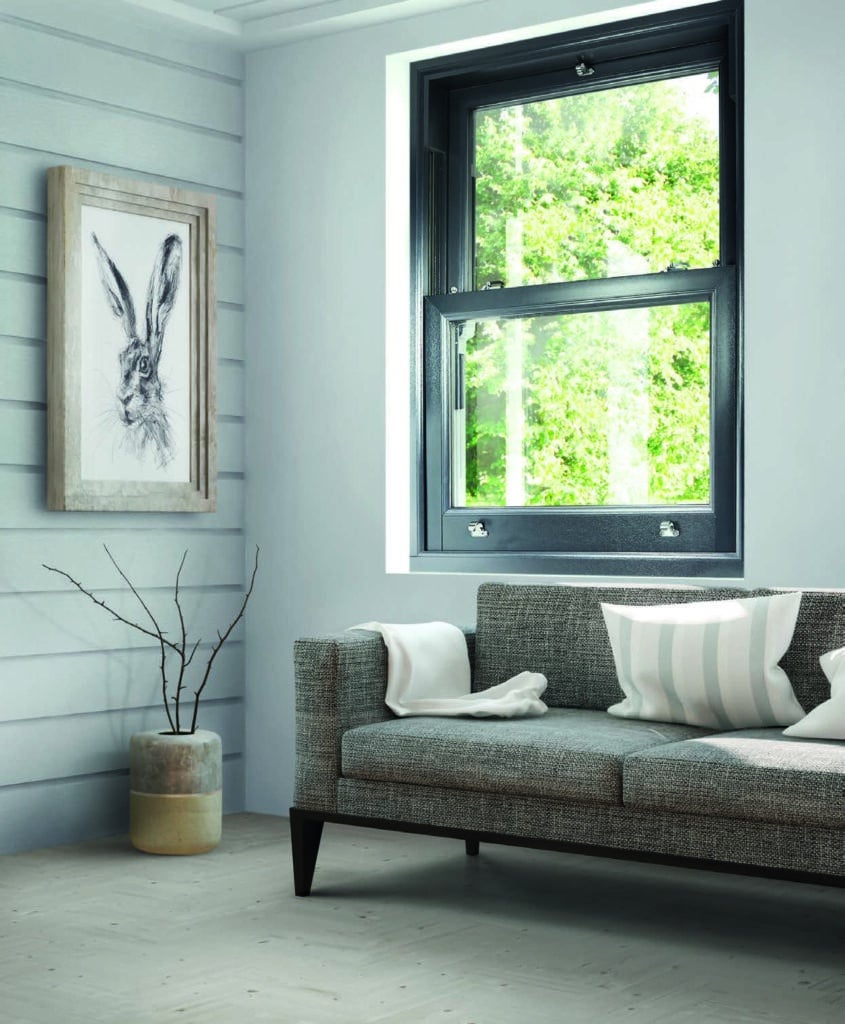 To soften the clean lines created by your furniture, accessorise with light fabrics. Slip-covers made from linen, which is synonymous with coastal living, will add another dimension (and are perfect for accent colours). Rugs of seagrass or jute will help to recreate the feeling of sand dunes under your feet. Overall, coastal furnishings are meant to feel casual and comfortable, all about lazy summers spent relaxing on a sun lounger. And the added benefit of this no-fuss style is that it's low maintenance, making it ideal for families or people with busy lifestyles. Yet another way coastal design carries that carefree holiday feeling through into everyday life.
Finish the look with decorative touches straight from the ocean, like seagrass, driftwood and shells. Try adding a front door wreath or mirror frame made of shells or a planter created from driftwood. Bringing these beachcombed elements into your home can make it feel as if you're right next to the ocean. Complement these with blue or green glass vases, earthy ceramics, rustic baskets or abstract photos of seaside flora to create a modern coastal aesthetic that avoids any hint of cliche.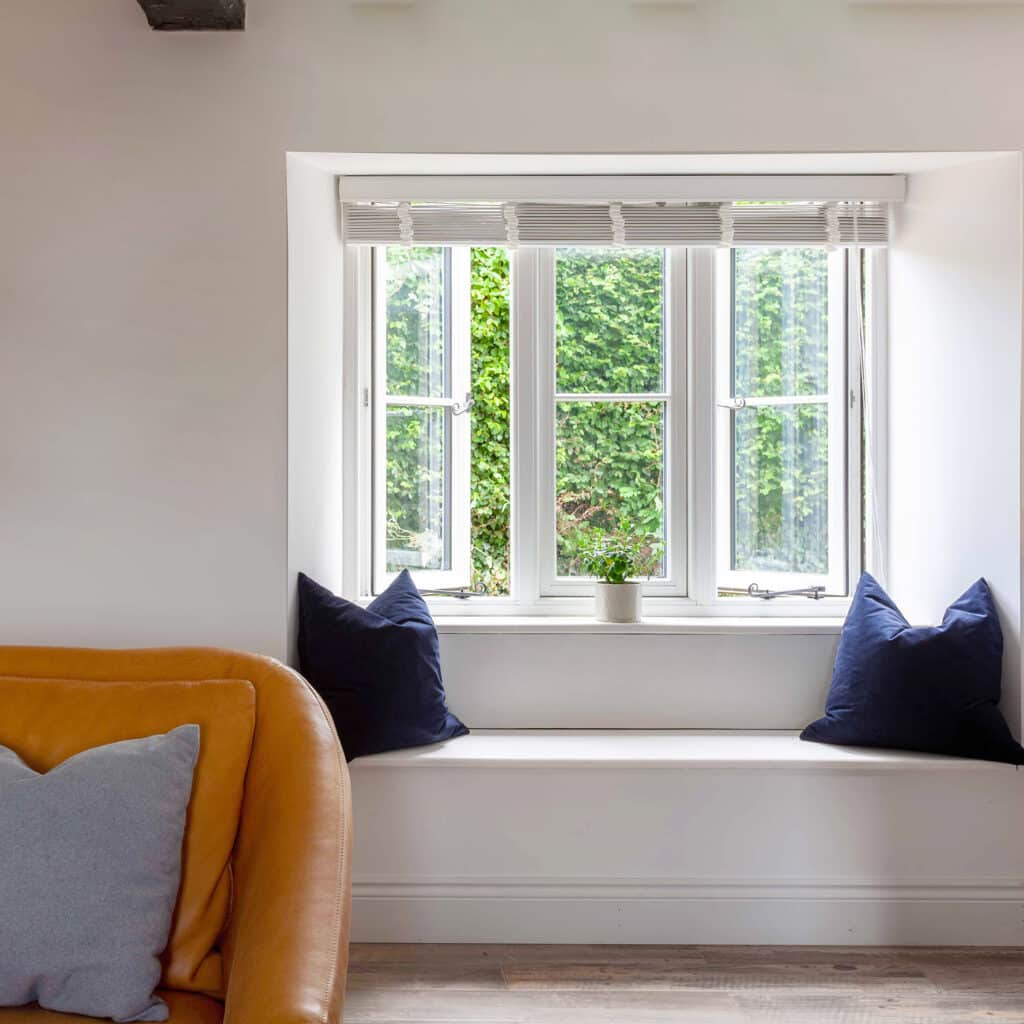 LET THERE BE LIGHT
One of the hallmarks of coastal interiors is the abundance of natural light. When we think of beach holidays, we imagine long sunny days and unending horizons, the sense of freedom that comes with wide open spaces. To recreate this at home, you want to feel as though there's no boundary between indoors and outdoors, which means large windows and glass doors are perfect for this design scheme.
This seamless look can easily be achieved with the right patio doors. They allow natural light and fresh air to flood your home, as well as enabling easy access between your home and garden. Al-fresco entertaining at home or just enjoying the breeze while you relax on the sofa will certainly bring back all those lovely holiday memories. Rockdoor's Composite French doors particularly suit the coastal aesthetic and are designed to look like traditional wooden doors, without the time consuming maintenance. If you live in a contemporary home, the aluminium sliding doors by AluK work brilliantly and can be powder-coated to an appropriate colour.
Similarly, you want to let in as much light through your windows as possible. This means that window treatments are generally minimal. Curtains in a light, floaty fabric will accentuate that airy feeling. They not only look pretty, the sound of them fluttering in the breeze is soothing and magical, creating a truly sensory experience. You can add a blind to maintain privacy when the sun goes down and which can be rolled up out of the way during the day.
If you're looking to upgrade your windows, the beautiful sliding sash windows by Veka are perfect for a traditional seaside look, as are The Residence Collection's flush casement windows. Both come in a choice of seaside colours and both replicate classic timber frames. If you're aiming for a contemporary coastal look, the slimline aluminium frames by SAS not only fit the brief, their narrow sightlines blur the boundary between inside and out, maximising the amount of natural light your home receives.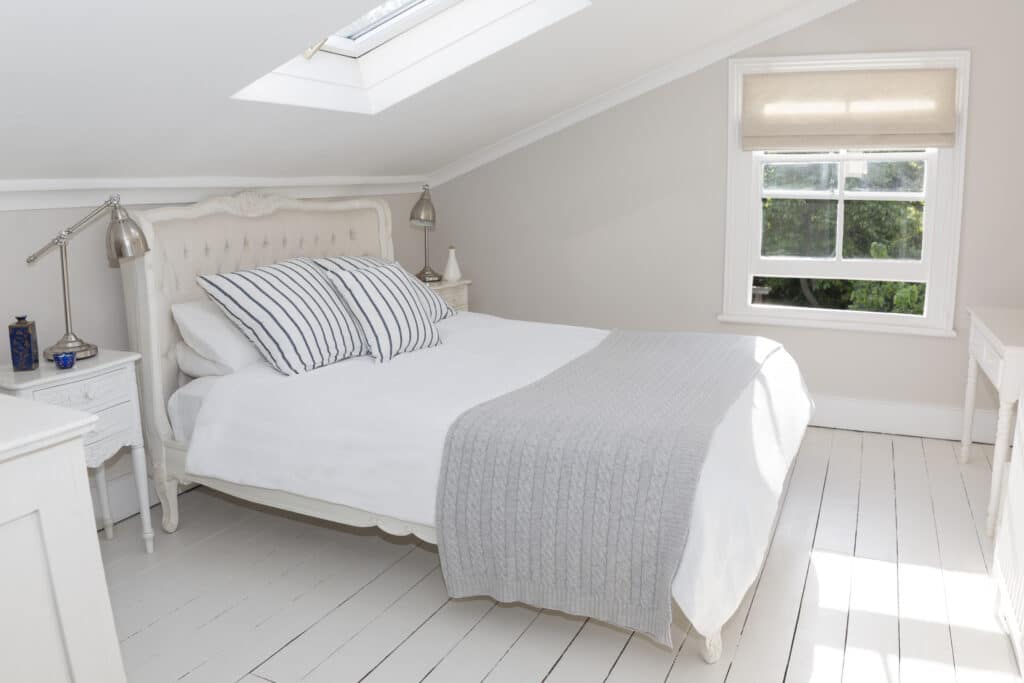 WE DO LIKE TO BE BESIDE THE SEASIDE
Imagine feeling like you're still on holiday every time you step through your front door… That's what modern coastal interior design aims to achieve. The coastal aesthetic is a timeless one, which will continue to look stylish year after year. Scratch the surface, however, and there's more. Going coastal evokes the spirit of the beach, turning your home into a tranquil retreat and creating a sense of serenity reminiscent of crashing waves and long sunny days. Get in touch with our friendly team if you need some advice on how to transform your home into a year-round beach house.