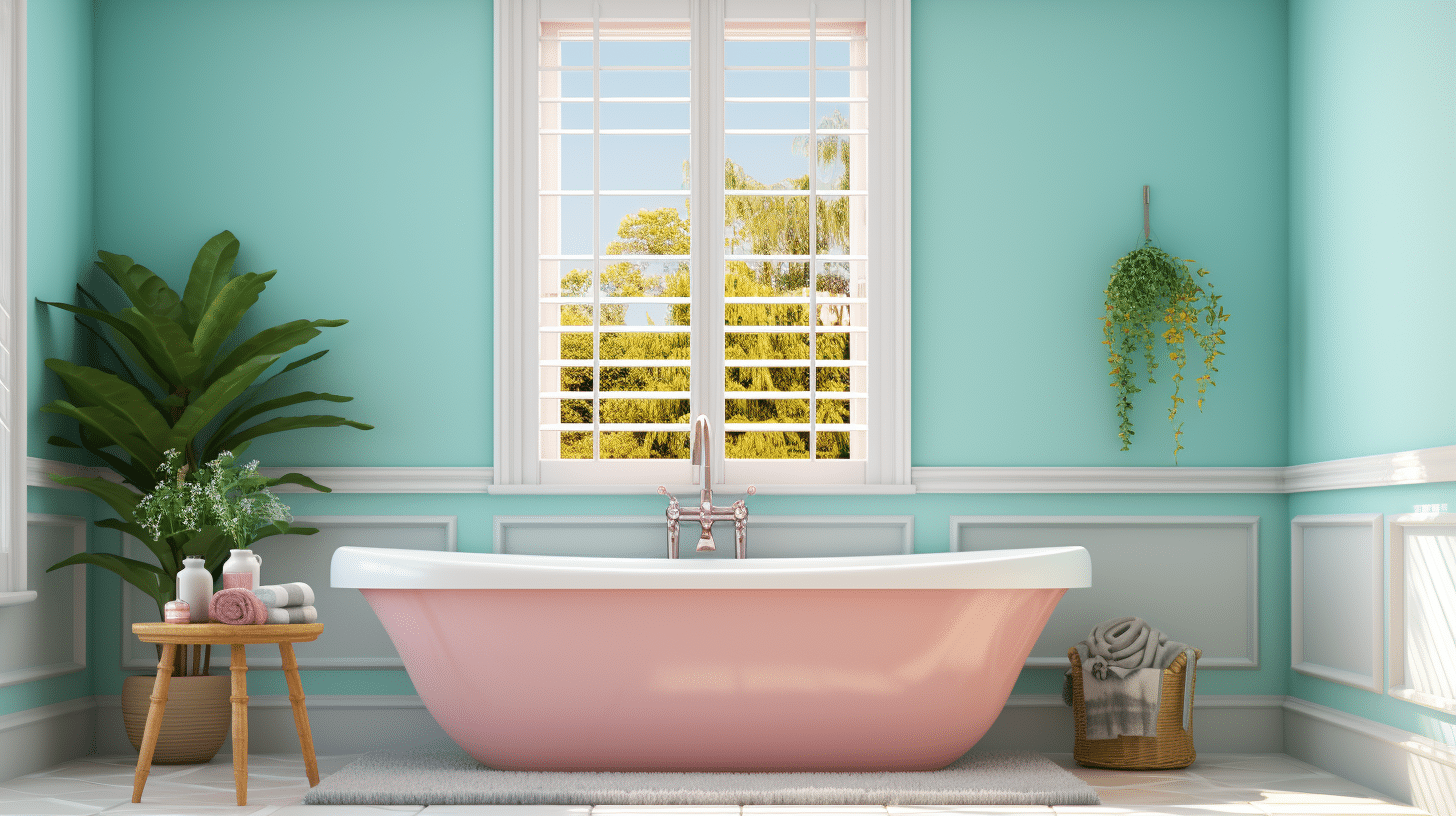 Making a splash: the best window treatments for your bathroom
A lot of effort goes into creating the perfect bathroom. It should be functional, stylish and private, as well as somewhere to relax. With so much to consider, it can be easy for your bathroom windows to become an afterthought. However, the type of window treatment you choose can have a huge impact on the overall feel of your bathroom, as well as your bank balance and peace of mind.
Consider how the room is used, the size of the window, the overall aesthetic, and discover how to create a practical window treatment that'll have you singing in the shower!
Love is blind
Blinds are one of the most popular choices for bathrooms. They not only come in multiple styles; there's a wealth of colours, patterns, and textures to choose from, as well as the latest in glazing technology – integral blinds.
Roller blinds offer a fantastic combination of privacy and natural light. They fit snugly in windows when closed and they take up only a small section of the windowpane when rolled up. This means you get plenty of natural light, but you can easily keep prying eyes at bay when necessary. Roller blinds are also a handy blank canvas with the potential to be transformed into a fabulous statement piece, especially if you have a large window. You could potentially print anything onto your blind, from a subtle floral pattern to a reproduction of your favourite painting. As they're typically made with a wipe-clean, moisture-resistant coating, roller blinds are a great choice for bathrooms.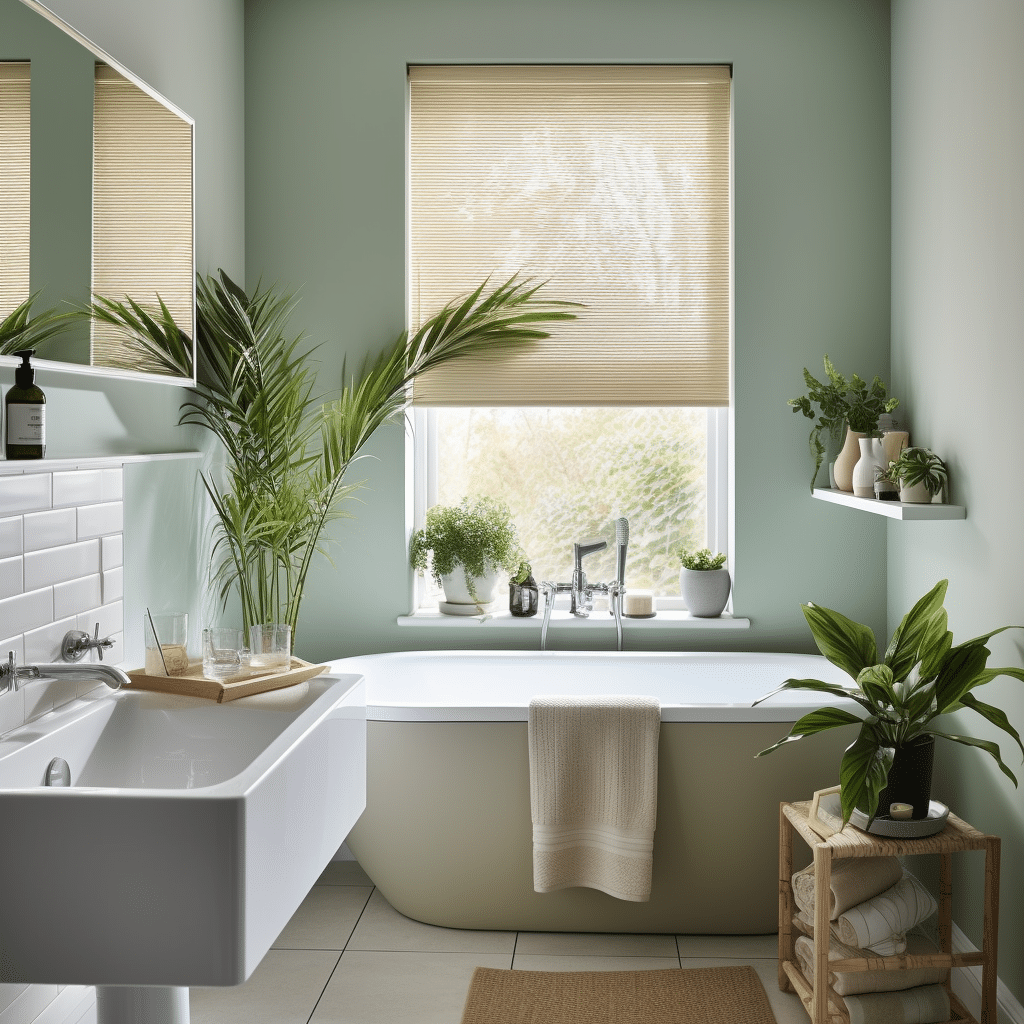 For a classic feel, try Venetian blinds. This style is another popular choice for bathrooms due to their adjustable slats, which let you manage the amount of natural light while maintaining your privacy. Wooden Venetian blinds may be the classic choice but it's best to avoid using natural wood in your bathroom. Instead, choose faux wood, which looks like the real thing but without any damp-related issues like cracking or warping. Alternatively, you can buy aluminium Venetian blinds which are perfect for contemporary or industrial-style bathrooms – and which are also resistant to humidity.
If you're looking for low maintenance Venetian blinds, we recommend opting for integral ones. Integral blinds are encased within the glass panes of your window, so they are completely protected from damp, making them ideal for bathrooms. They are clutter-free and hassle-free. You don't have to spend time wiping down each individual slat; all you need to do to keep them looking great is clean your windows regularly. Pets and small children won't get tangled up in them, and you can open your window while the blinds are down without them flapping in the breeze. Read our article about integral blinds and how they could work in your home here.
If you have a large, well-ventilated space or the blinds are for a guest bathroom, Roman blinds can potentially work. Fabric adds warmth to a bathroom and the plush folds of a Roman blind are a stylish way of achieving this. It's important to consider ventilation, however, as fabric can sometimes become discoloured or develop mildew. Failing that, you can find polyester Roman blinds which are more durable than natural fabrics, although they're not entirely immune from water damage.
Curtain call
Fabric can soften the hard edges of your bathroom but it's not always a practical choice. However, curtains can still work in certain circumstances, and they can bring a rich, luxurious note to your bathroom, particularly if you live in a period home with grand windows. The same rules apply: your bathroom should be large and well ventilated, used infrequently, or with windows that are a good distance from any water sources. Curtains are definitely not suitable for family bathrooms or wet rooms.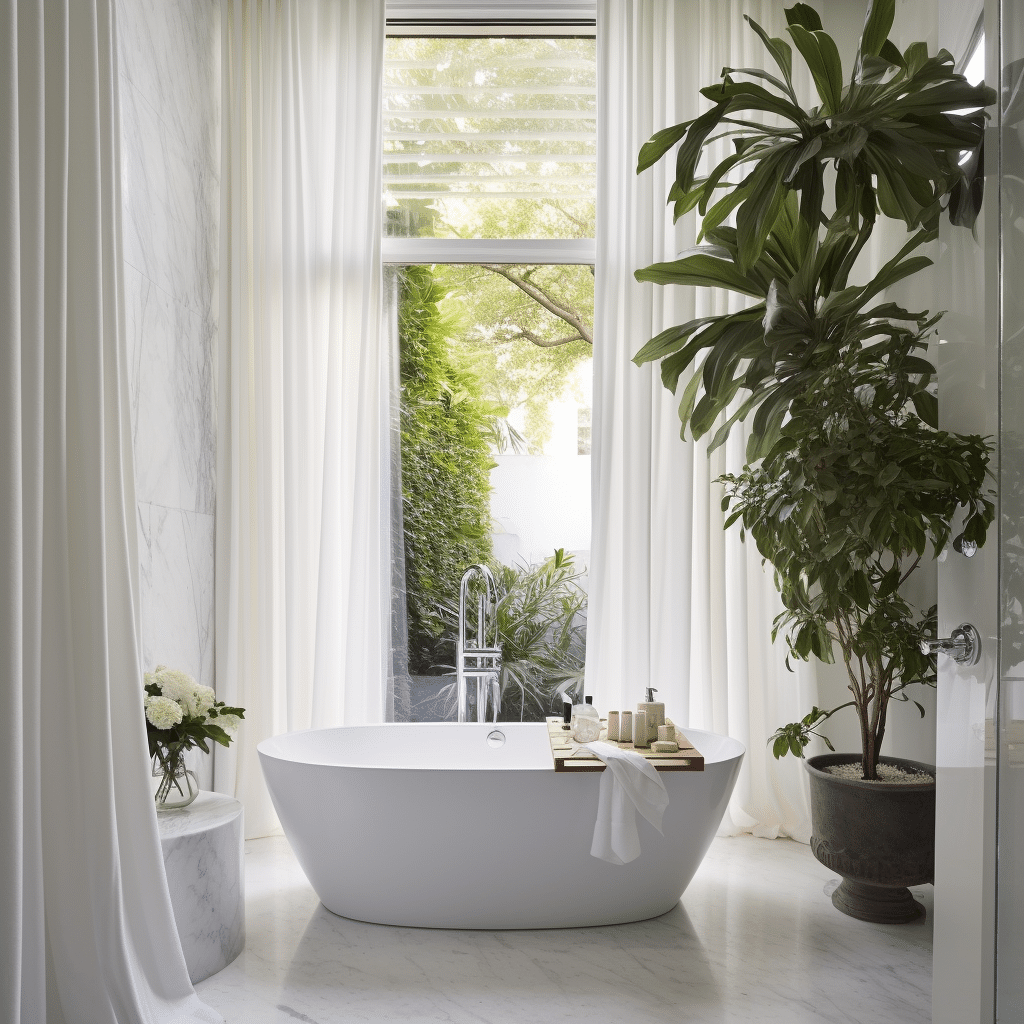 You also need to choose your curtain fabric wisely. Opt for lightweight, washable material that dries quickly and is easy to clean. Bear in mind that synthetic fibres are generally more mildew-resistant than natural fabrics. If your curtains are machine-washable, that's a big bonus. No-one wants to spend more time or money on cleaning than necessary, so take all possible steps to reduce the risk of water damage. Mould and mildew can also pose a health risk, so it really is important to choose your window treatment wisely.
Floor-to-ceiling curtains are great if you want a sense of height and space; however, it's best to choose only them if your window isn't next to your bath or shower. For smaller rooms and windows, why not dip your toe into the latest bathroom trend: cafe curtains. These half-length curtains sit on the lower section of your window, preventing any prying eyes while you still get to enjoy natural light from the top half of the window. They also add a whimsical, charming feel to your bathroom, reminiscent of a country cottage.
Shutters down
Shutters bring elegance and class to any bathroom. Their adjustable slats mean you can carefully control the amount of light entering the room, while maintaining your privacy. Full height shutters which cover your entire window will provide complete solitude when closed but there's also the option of cafe-style shutters. Like cafe curtains, these shutters are half-height and cover only the lower portion of your window, making them ideal for dimly lit bathrooms. However, shutters are a step up from curtains when it comes to maximising both natural light and privacy.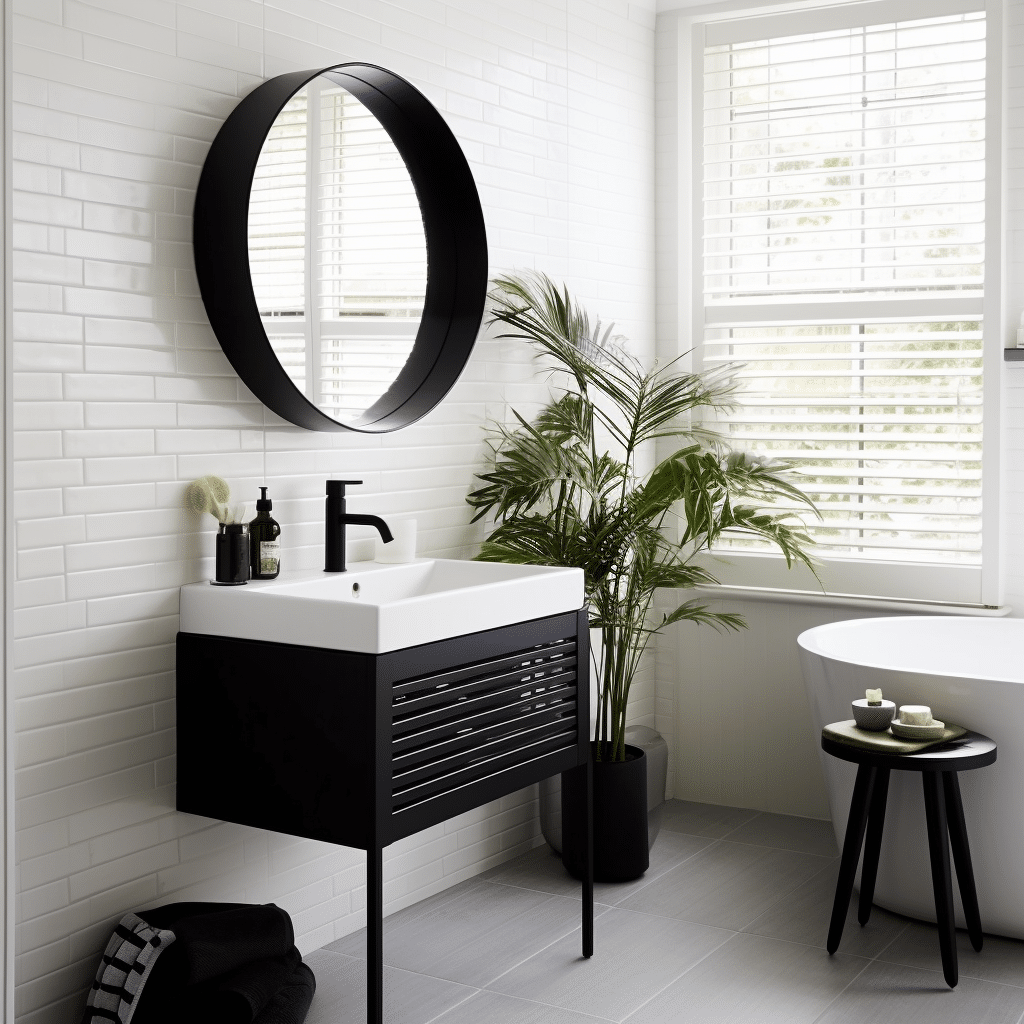 Natural wood shutters aren't suitable for steamy bathrooms so it's safer to stick to faux wood. They'll remain in great condition for longer and you only need to give them a wipe with a cloth to keep them looking their best.
Frosting up
If you want an alternative way of keeping the outside world at bay or you want an extra layer of privacy, obscure glass or window film is worth considering. Obscure glass – also known as frosted glass – does what it says on the tin: it obscures what's on the other side. This is a great option for bathrooms, especially if your space is overlooked. It guarantees your privacy while still allowing plenty of light into the room. Obscure glass even offers different grades of privacy, so you can choose from glass that shows shapes and colours to glass that blocks almost everything.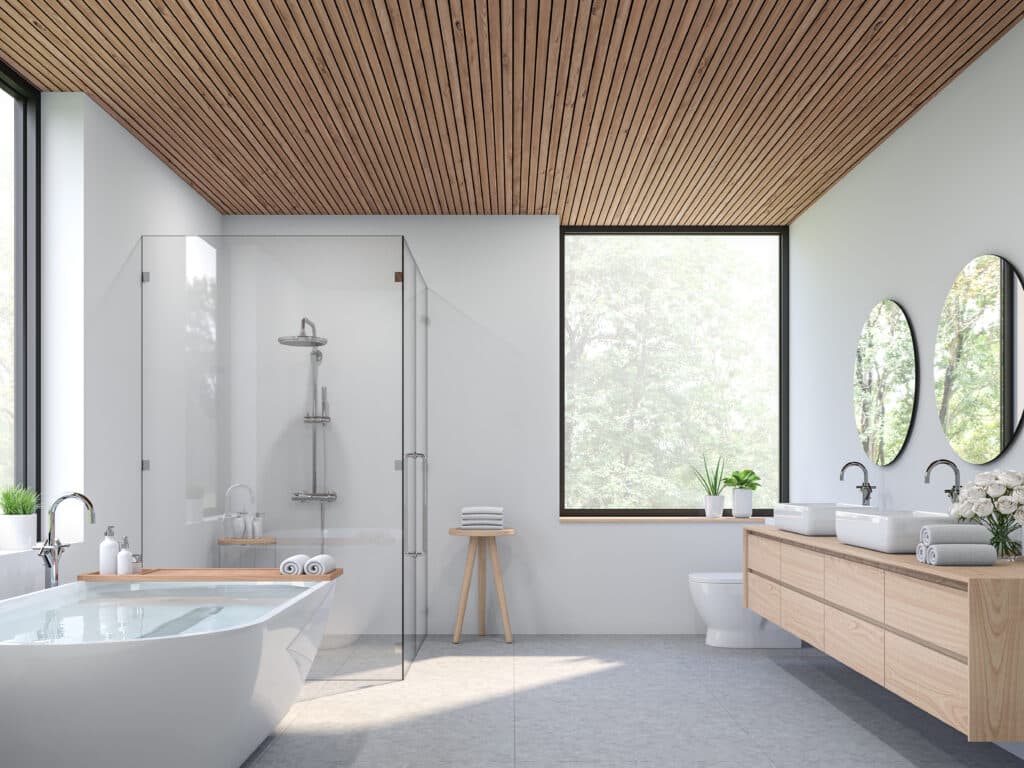 If you want to 'try before you buy' or you're looking for a quick, cost-effective alternative, look no further than window film. This self-adhesive covering is easy to apply and is as effective as obscure glass. Window film comes in an equally wide range of styles, including all-over patterns, borders, or even imitation stained glass. If obscure glass gives you the opportunity to get creative, window film lets you really unleash your inner designer! You can swap film multiple times, giving your window a different look every few months if you'd like. And although it's easy to remove, window film doesn't peel off in humid conditions, making it suitable for bathrooms.
Treat your bathroom window
The right window treatment can elevate your bathroom to the next level, as well as wash away any potential problems down the line. Your bathroom should be a place to relax and it's hard to do that when faced with a window you're not happy with. We hope you've soaked up our suggestions but if you'd like any further advice, don't hesitate to contact our friendly team.