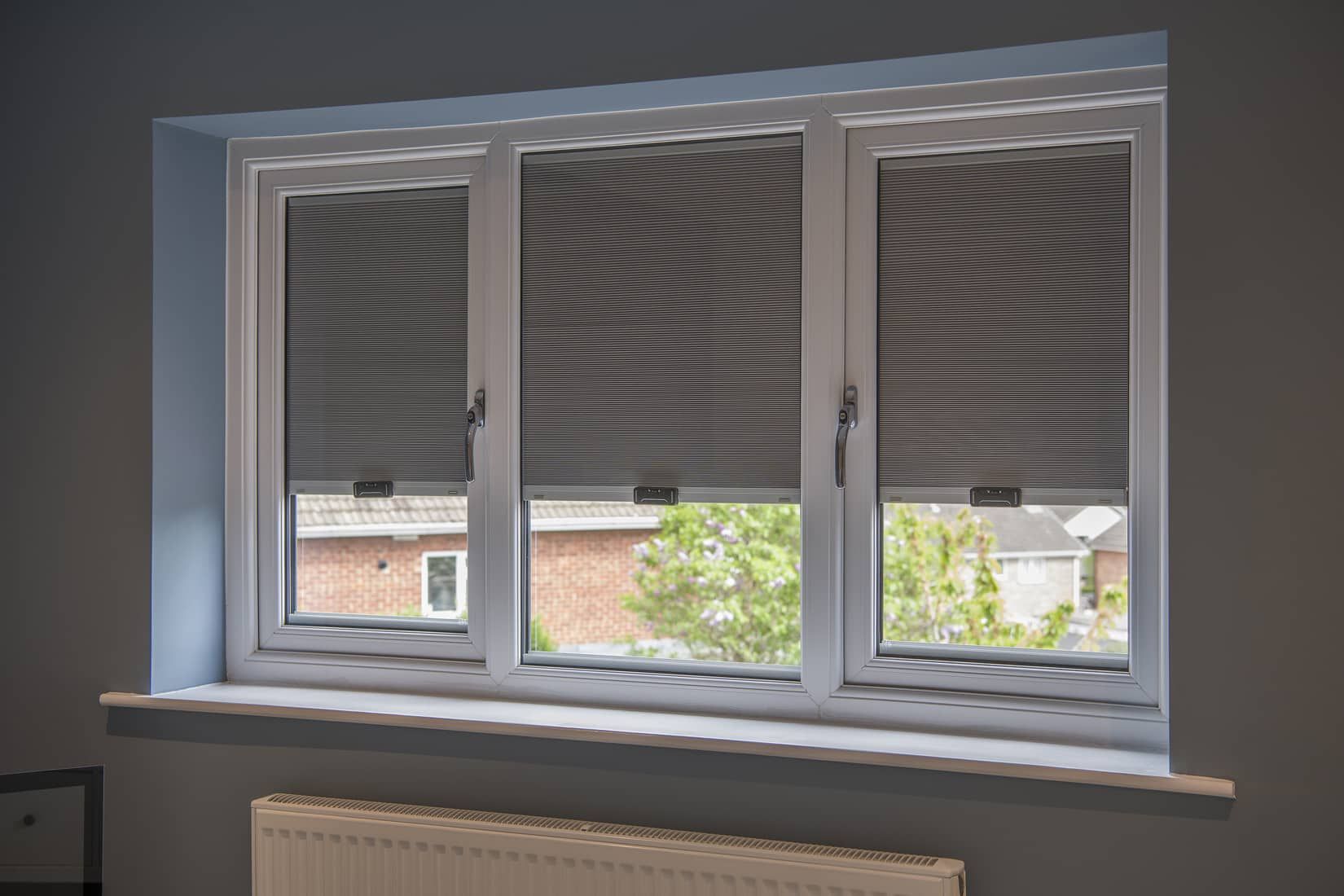 Feeling the heat? Try integral blackout blinds!
Summer has well and truly arrived! We love the long days and warm weather but there are times when we wish we could turn the temperature down a little. Wouldn't it be great to have more control over how the summer sun affects our home? Fortunately, there is a simple solution – integral blackout blinds. These streamlined blinds can reduce the sun's glare and help keep your home cool during these humid summer days.
First things first, what are integral blinds?
Integral blinds are an innovative alternative to curtains and conventional blinds. They sit between the glass panes of your window or door and are controlled by a discrete magnetic mechanism. They have all the usual benefits of blinds – stylish, practical, versatile – but with a few extra positives.
They are suitable for windows, patio doors, bifold doors and conservatories, and work in any frames, whether that's uPVC, timber, or aluminium. They can also be retrofitted into your existing windows and doors, so you can enjoy all the benefits without having to invest in brand new glazing.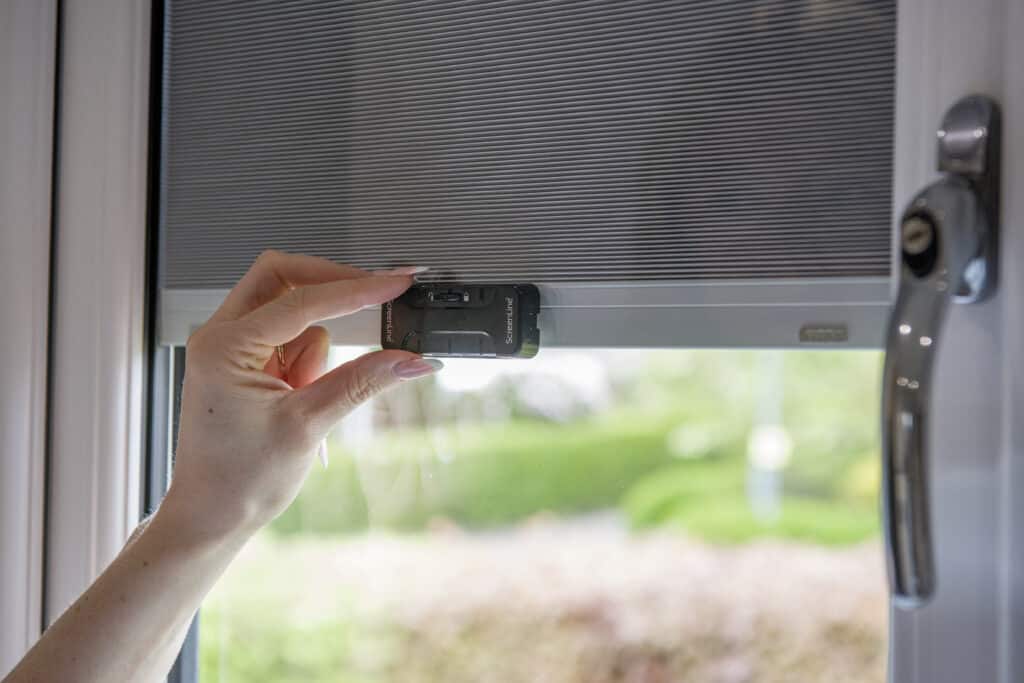 Hot and bothered?
There's no doubt that summer has a lot going for it. Long lazy days, the joy of feeling the sun on our skin, cocktails in the garden and picnics in the park. But it does come with a few niggles too. We're all familiar with tossing and turning in bed because the bedroom is too warm to get comfy. Or the kids being wide awake and full of beans when the sun rises at 4:30am – and all you want is a lie-in. What if you could iron out these little annoyances and help make summer as perfect as possible?
This is where blackout blinds come in handy. They're the ideal summer accessory, especially if you or members of your family are sensitive to light changes or struggle with the heat of the British summer.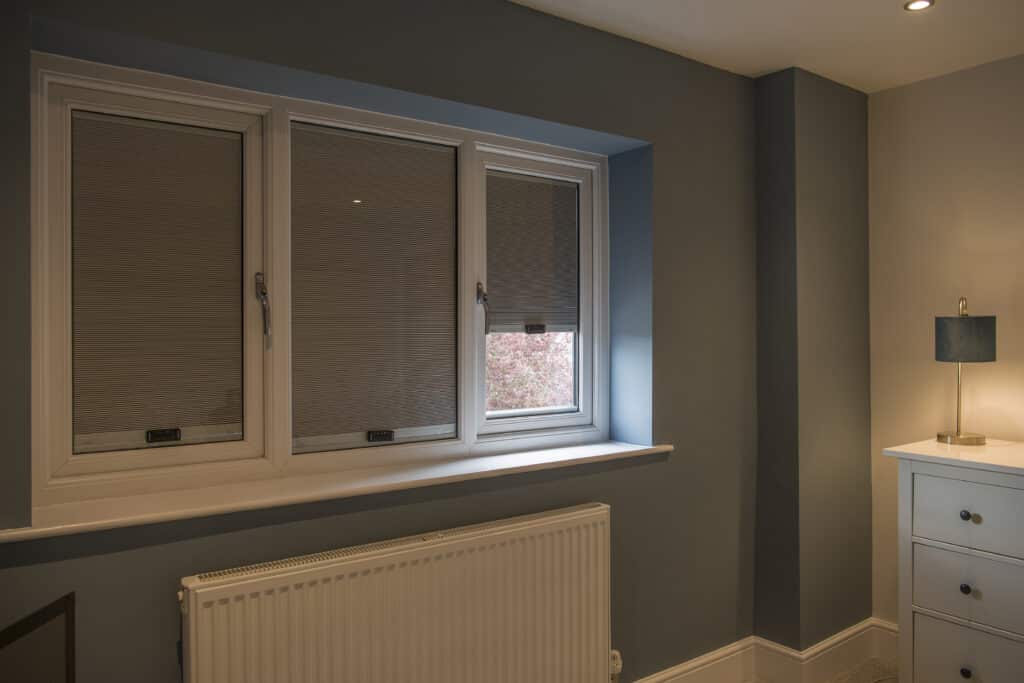 How can integral blackout blinds help?
The beauty of integral blackout blinds is that they offer an all-in-one solution to these issues, while also being incredibly easy to maintain. They give you greater control over the temperature of your home – depending on the design, they can keep out up to 70% of heat and 78% of sunlight. This makes them a fantastic choice for night shift workers, nurseries, people who work from home and want to avoid solar glare, or migraine sufferers. Installing them in bedrooms also helps with the issue of summer sunlight pouring into the room at the crack of dawn. Oh, and they even help retain heat during the winter!
One of the more surprising benefits of integral blackout blinds is noise reduction. They add an extra layer between you and the outside world, which is one more reason to opt for them if you or your children struggle to sleep during the summer.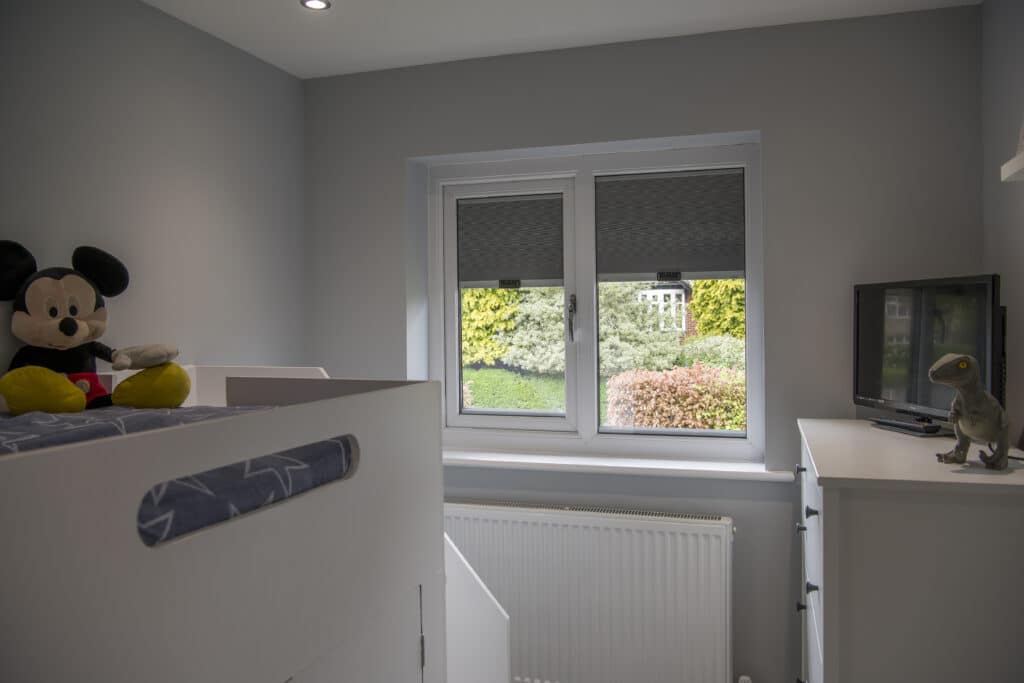 Where integral blinds have an advantage over frame-mounted blackout blinds is their unique design. They're sealed inside your windows, so the glass protects them from dirt, dust, and moisture. All you need to do to keep them clean is quickly wipe the glass. There are no dangling cords, which can pose a risk to children and pets, and you won't be woken at night by the sound of your blinds flapping in the breeze if you sleep with your windows open.
Want to discover more?
Read our blog post to learn more about the hassle-free world of integral blinds or contact our friendly team to find out how integral blackout blinds can make summer even more enjoyable for you.