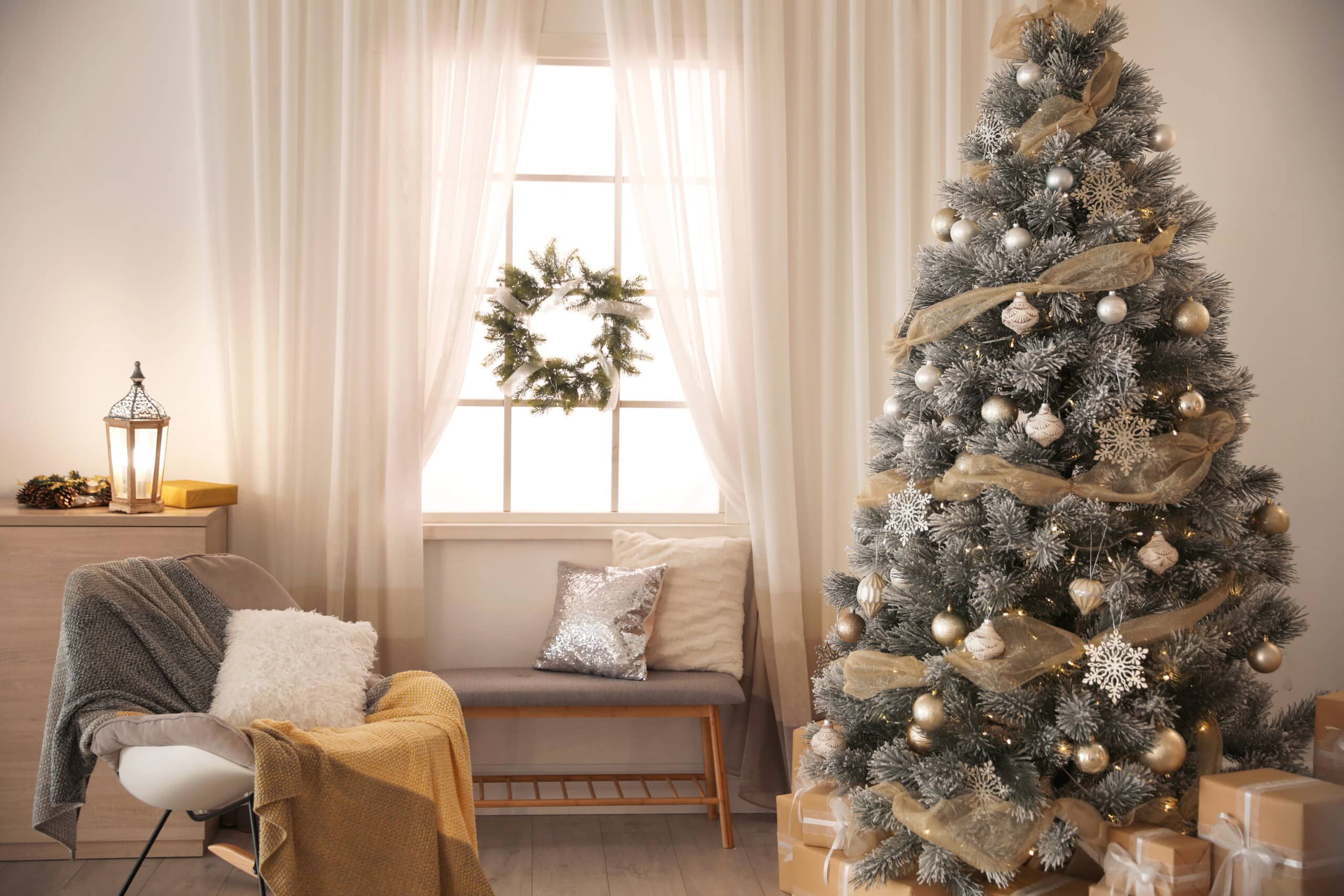 A tree in the window: the perfect traditional Christmas
The Christmas countdown is on and transforming your home into a cosy winter wonderland will definitely get you in the festive mood. If you live in a Victorian or Edwardian house, you already have the ideal backdrop for all things traditionally Christmas. The large bay windows of these properties make a beautiful frame for an inviting festive scene, showing off your Christmas lights to their best effect and adding even more kerb appeal to your home. Think 'A Christmas Carol', candlelight, mulled wine, a roaring fire…all with an enormous tree at the centre.
So, if you're looking for the perfect festive atmosphere at home this year, read on for some advice on creating Christmas decor worthy of a John Lewis advert.
What makes a traditional English Christmas?
Many of the Christmas traditions we know and love originated during the Victorian era – just one reason why Victorian properties suit this aesthetic. Everything from the tree to the classic red and green colour scheme are thanks to the influence and popularity of Queen Victoria and Prince Albert.
Speaking of the Christmas tree, the high ceilings of Victorian homes meant bigger was definitely better. Typically it would be decorated with ribbons, fruit, nuts and cakes and lit with candles. Although using lit candles is a big no-no these days, you can find a range of candle-like tree lights that create the same effect in a safer way.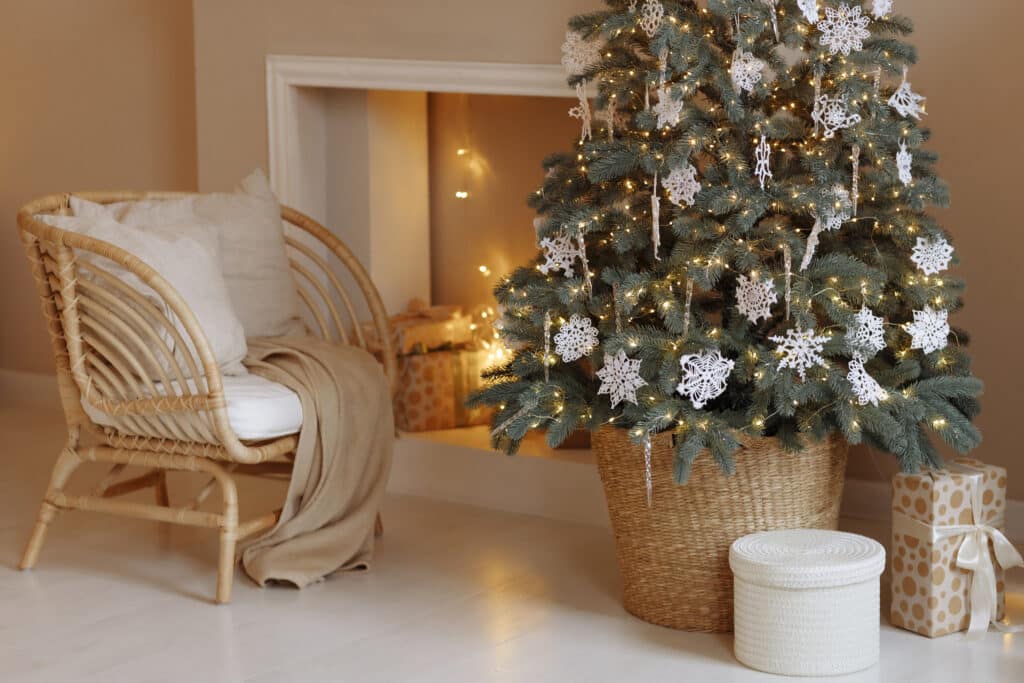 If you're lucky enough to have a fireplace, you absolutely have to incorporate it into your Christmas decorations. A mantlepiece complete with a row of stockings instantly brings traditional festive charm to a room. Add a fashionable Scandinavian feel with patterned knitted stockings for extra cosiness (it's even more effective if you can carry the pattern through to your wrapping paper and/or tree decorations). Finish the look with a festive garland of berry-laden holly and ivy or by arranging candles between clusters of pinecones or sprigs of fir and mistletoe. If you don't have a fireplace, you can drape garlands over picture frames, doorways and bannisters instead. Using natural materials adds a unique twist to your home and it's cost-effective.
A very traditional way of decorating – and another which is easy on the wallet – is to incorporate food. The Victorians used to hang oranges embedded with cloves, but you could also make garlands out of slices of dried citrus fruit, nuts and cranberries or hang sugar biscuits from your tree. It's not only more environmentally friendly than plastic, it also fills your home with the scent of Christmas. If you're not keen on the idea of 'exposed' food, fill a selection of pretty glass jars with biscuits, candy canes or chocolate coins for a quick, easy and practical way to add some festive cheer.
Similarly, you can make a potpourri by combining dried orange slices, small pinecones, cinnamon sticks, cloves and star anise for a lovely Christmas pudding aroma. There is also an abundance of festive-scented candles to choose from, including ones that give off a classic pine scent – ideal if you choose an artificial tree.
Giving your decorations a theme will help them stand out. Consider the overall design of your room and opt for a theme that will complement it. The main elements to bear in mind are colour and lighting. Warm lighting which emulates the soft glow of candlelight and roaring fires is synonymous with a cosy Dickensian Christmas. And as far as colour is concerned, nothing says "traditional Christmas" like red and green. Adding gold accents to this will not only accentuate your lighting, it will bring a touch of opulence to your room.
We've already mentioned incorporating green foliage and red berries into your decorations; however, items like candles, baubles and cosy throws are easy ways to bring your chosen colour scheme to life and help create a cheerful atmosphere that'll inspire everyone to start singing carols. A mix of textures adds to the rich, Victorian feel – try combining velvet blankets with metallic decorations for a classically luxurious aesthetic.
Nature is a big inspiration for this year's festive trends, which is another reason to consider foraging for decorations. It's all about enjoying the natural beauty of winter woodlands and rustic living, using festive greenery, homespun accessories like handmade garlands, and earth-toned hues. If you need more of a helping hand, John Lewis has a series of 'off the shelf' themes to choose from, all of which celebrate local life and community spirit.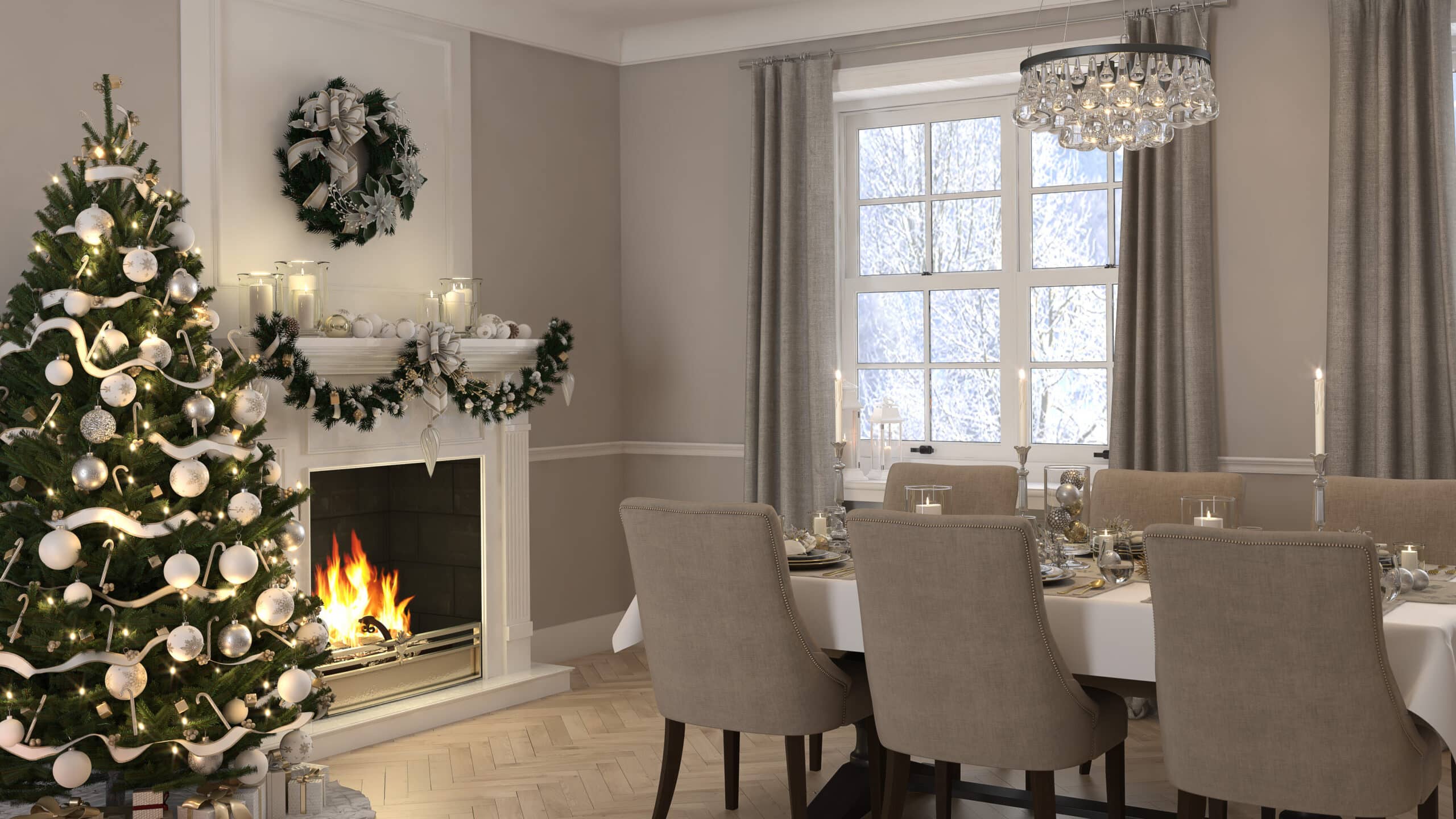 Creating the perfect Christmas tree
Of course, the showstopper is your tree and if you have beautiful bay windows, make sure you position it right in front of them for the full Christmas card effect. But how do you ensure your tree looks its best? It goes without saying that your tree decorations should complement the rest of your room but there are a few other simple ways to make your tree really stand out.
Before adding anything, fluff the branches. It's time-consuming but worth it as it makes your tree look fuller (and more natural if you have an artificial tree). A properly shaped tree looks lovely, no matter how you choose to decorate it. Wear gloves or long sleeves to avoid any scratches.
The secret to making your tree look extra full, however, is the lights. Spaces in the lighting are more noticeable than gaps in the decorations so ensure you have enough lights to wrap around each layer of branches, starting from the bottom and working upwards. The lights should sit closer to the tree trunk than the decorations, creating a warm glow that twinkles through the branches. Make sure you add your lights and tinsel first to avoid weaving around delicately balanced decorations.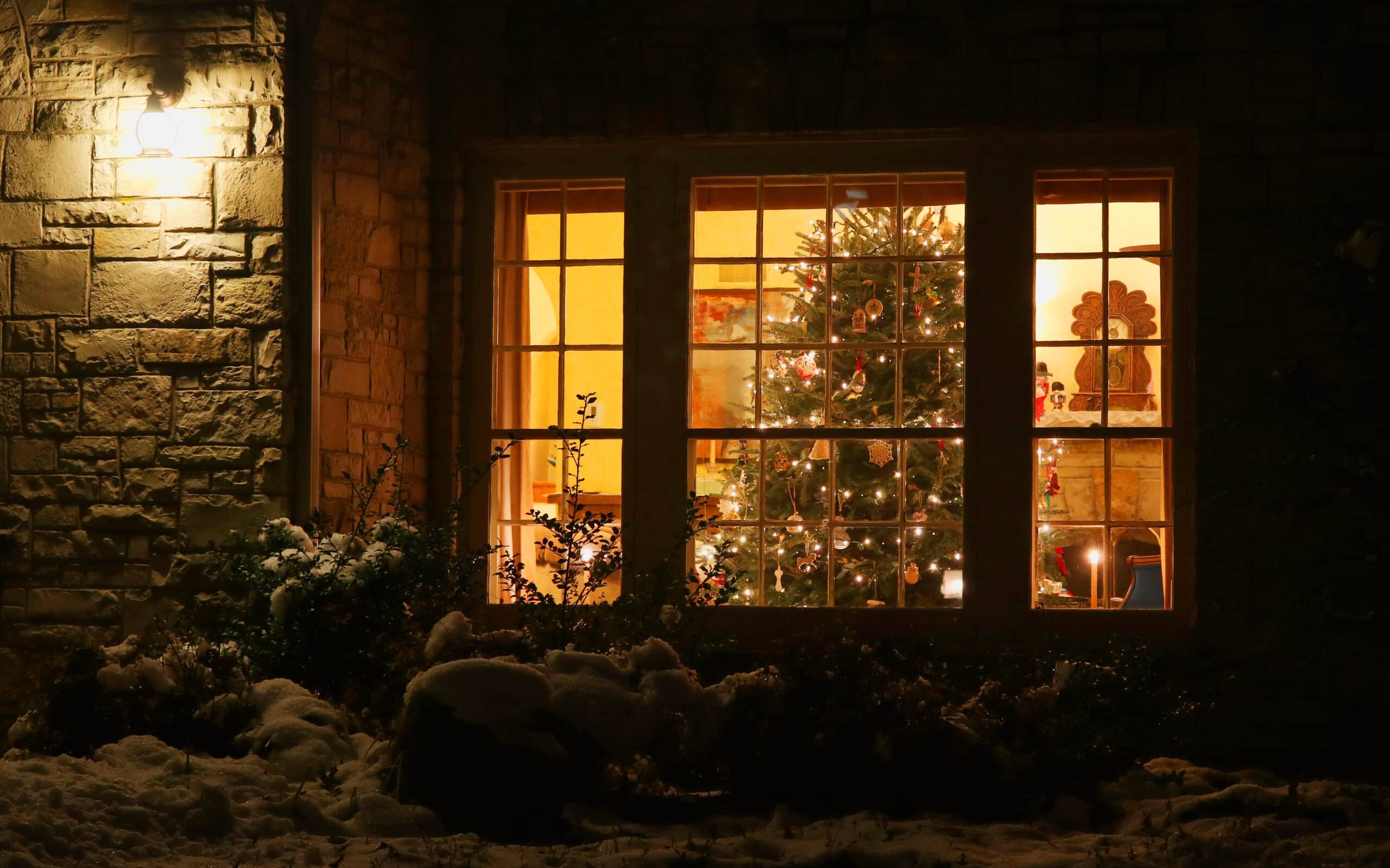 Then start adding baubles in your core colour, which act as the base for the rest of your decorations. These are often the plainer baubles purchased in large sets. You can then evenly layer your other festive colours throughout the tree, making sure you don't have too many of the same shade in one area. Finally, add your special decorations. These are the family heirlooms or individual decorations that are unique to you, giving your tree a touch of your personality.
Complete your tree with a statement tree topper. Choose one that best fits your theme and the size of your tree, and bear in mind the height of your ceiling too. Stars or angels are the most popular, but there are lots of alternative designs to choose from, including personalised options. Then all that's left to do is add your brightly wrapped presents for the picture-perfect Christmas scene, ready for hot chocolate or mince pies.
When it comes to size, 7ft Christmas trees are very much on trend and particularly suit period homes with tall ceilings and large windows. However, always choose a tree that fits in your space and doesn't leave it feeling too cramped. If you have room, you could take your Christmas decorating to the next level by setting up several smaller trees and decorating them with some simple fairy lights, creating your own version of Narnia.
Don't forget your windows and doors
Your windows and doors provide a great canvas and help your home look even more festive, both inside and out, spreading Christmas cheer to passers-by. Something as simple as a little fake snow sprayed into the corners of your windows can really enhance that Dickensian Christmas feel. You could even embrace your inner artist and use stencils to create snowy patterns on the glass.
For a magical ambience, nothing can beat the glow of fairy lights or candles. They not only look wonderful; they invoke the old tradition of placing lanterns in windows as a beacon to weary travellers. Choose from strings of fairy lights draped around the window frame or add them vertically to your blinds or curtains for a 'grotto' effect. Alternatively, a display of candles on your windowsill in Christmas colours is a simple yet effective way to add some sparkle – arrange a mix of heights for an elegant tableau. LED candles look just as lovely and pose less of a fire risk.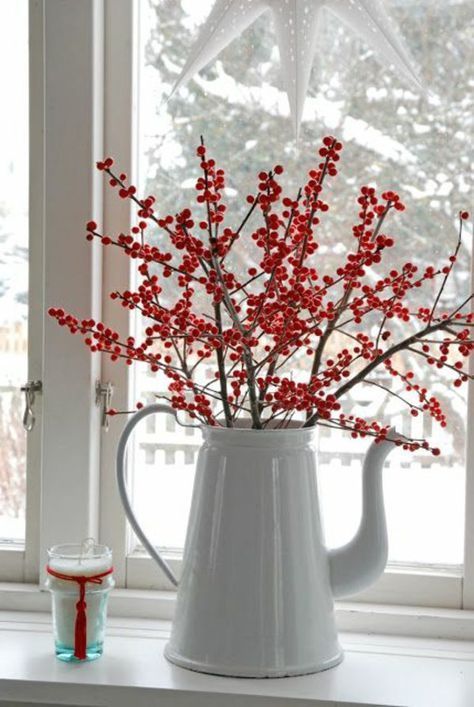 If you'd prefer a more toned-down window display, swap the fairy lights for luscious wreaths, garlands or baubles strung together by bright ribbons. You can still weave in some fairy lights for a subtle twinkle.
Your windowsills are also a great way to show off any Christmas collectibles or a classic Nativity scene. You can even buy fake 'gingerbread' houses which you can position among clusters of natural moss or foliage for a fairy tale-style display. The possibilities really are endless with just a bit of imagination.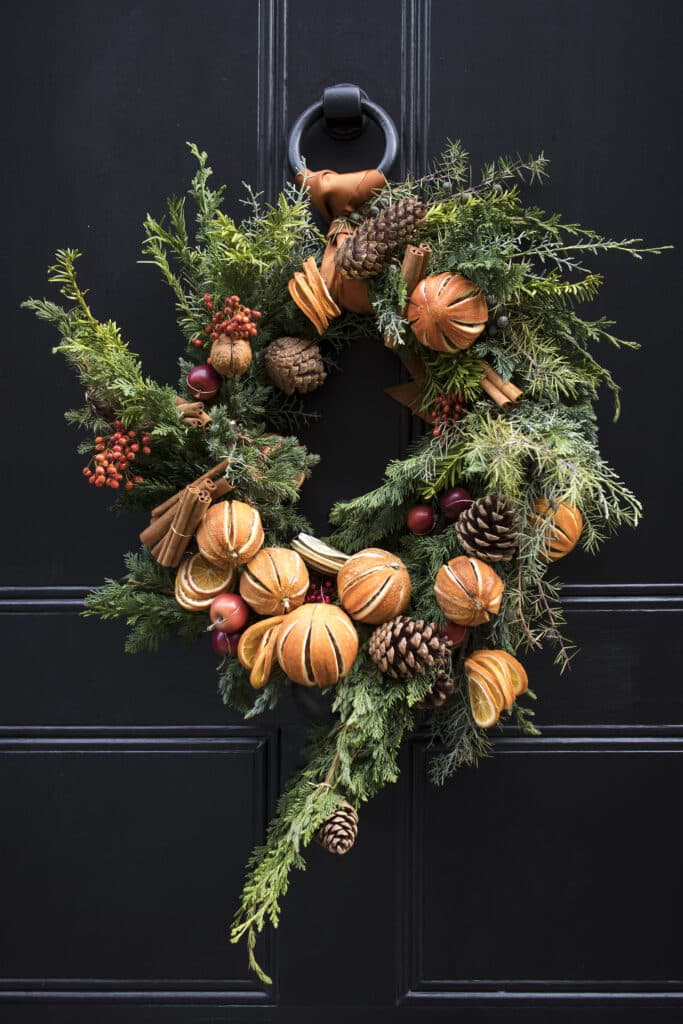 A classic wreath is the traditional way to dress your front door for Christmas. It's a lovely way to greet guests and sets the tone for the rest of your decorations. Making your own from foraged materials is a fun activity to get you and the family in the festive mood – and it ties in with this year's 'rustic Christmas' trend. Gather winter foliage and berries then take a look at our guide to making your own wreath. Try weaving in fresh rosemary, dried orange peel or cinnamon sticks to give your wreath a lovely scent, which will make you smile every time you open the door. Otherwise, you can purchase fresh wreaths from most retailers.
It's beginning to look a lot like Christmas
Traditional decorations will transport you to the Christmas celebrations of yesteryear and fill your home with happy memories. The added beauty is that they'll never go out of fashion so you will be able to use them year after year, saving you money in the long run. By making the most of your windows to frame your handiwork, you'll create an eye-catching display full of festive cheer, which will bring joy to you and to anyone who walks by your home. And isn't that what embracing the Christmas spirit is all about?
If you need further advice on how to get the best out of your windows and doors this Christmas, get in touch with our friendly team who will be happy to help.