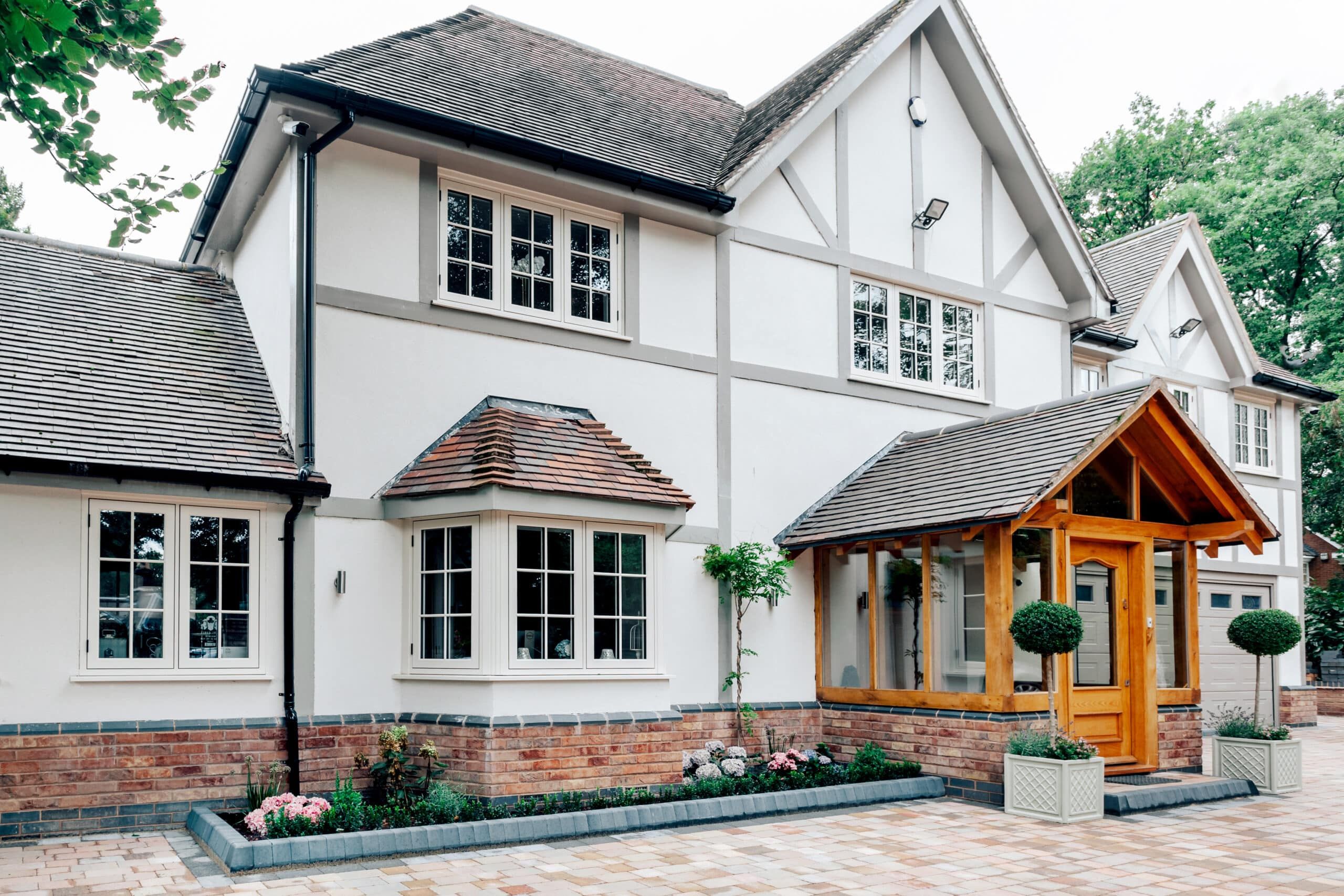 Love me render – A guide to rendering your property
The creative potential of render is often overlooked, with many people seeing it only as a functional part of their property. However, rendering your home can transform its appearance, giving it a fresh look and boosting its kerb appeal. Yes, it's a great way to protect the exterior of your property but the range of available colours and textures means it's decorative too. Your choice of render sets the tone for your home's style, whether that's country, contemporary or characterful.
Render is long-lasting, so it's important to choose one that'll stand the test of time and complement the rest of your facade. Read on for some inspiration…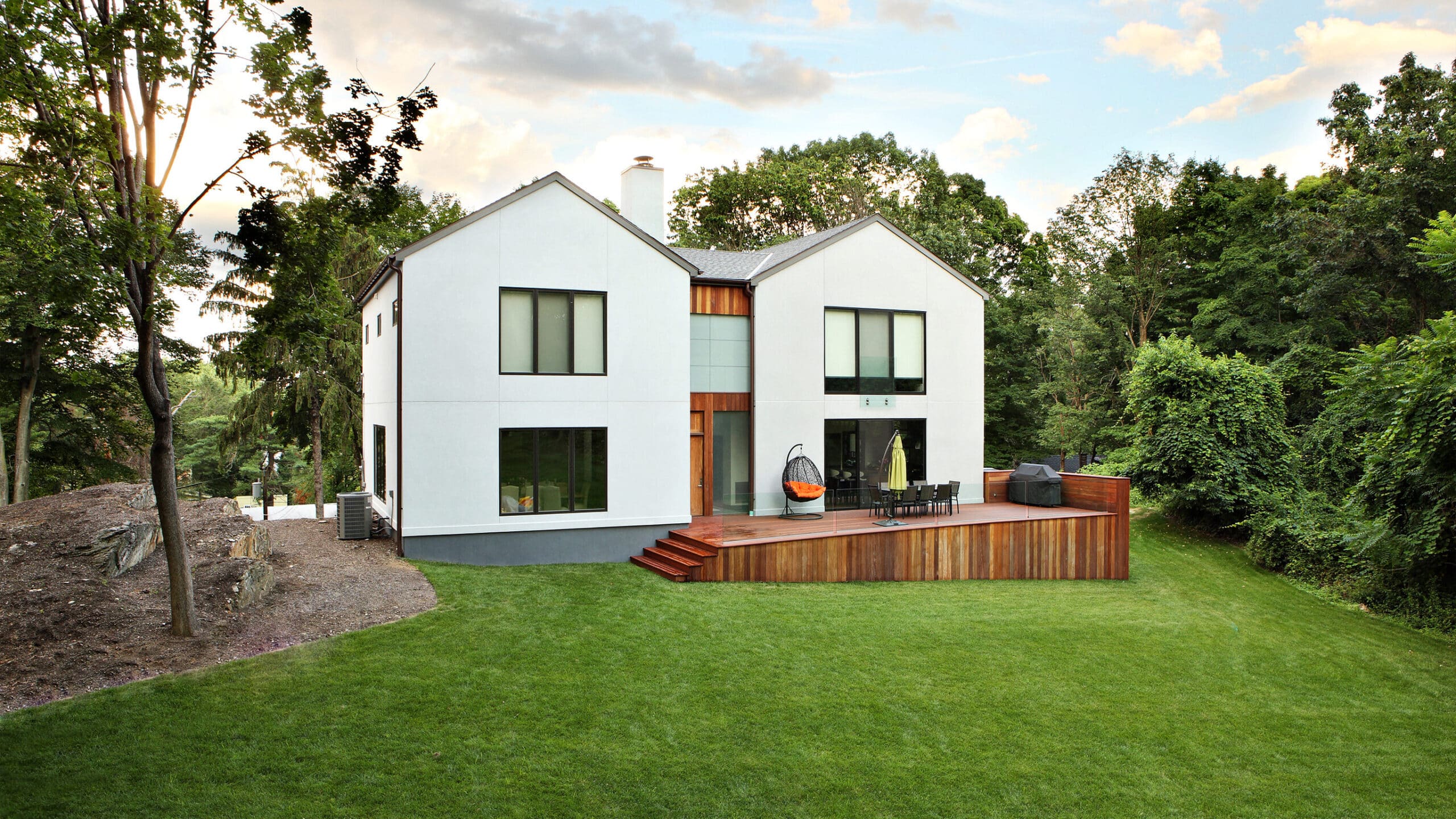 What is render?
Render is a type of cladding used on the exterior of a property, similar to how plaster is used internally. You've probably already seen it on plenty of buildings, from Georgian townhouses to post-war pebble dash. The benefits of using render are twofold – it protects the walls from the elements and it's a design feature which lifts the appearance of your home.
How to choose the right render
There are several different types of render so pick one that suits both your property and your lifestyle. Cement is the cheapest, but it does require more upkeep and it's not suitable for older buildings. Silicone, polymer or monocouche are all hard-wearing, low maintenance and come in a range of colours, although monocouche can be pricey. For period properties, lime is the best option as it's breathable and prevents damp.
Render also comes in a variety of finishes, such as roughcast or pebble dash. Roughcast is ideal for older homes, giving a soft textured feel which doesn't overwhelm the character of the building. Pebble dash is a popular choice for modern properties or coastal homes, as the coarse texture affords an extra layer of protection. These finishes add an interesting tactile dimension to your home's facade, which can work in harmony with your chosen colour scheme.
Deciding on a colour scheme for your home is one of the more enjoyable aspects of design and it's an opportunity to show off some of your personality. However, consider the colours of neighbouring properties, as well as your own fixtures and fittings, before getting started. Coordinating your render with your windows, doors, guttering etc. can create a cohesive look that's extremely pleasing to the eye. Think about which part of your home's facade you want to emphasise – the walls or the fixtures – and choose your colours accordingly.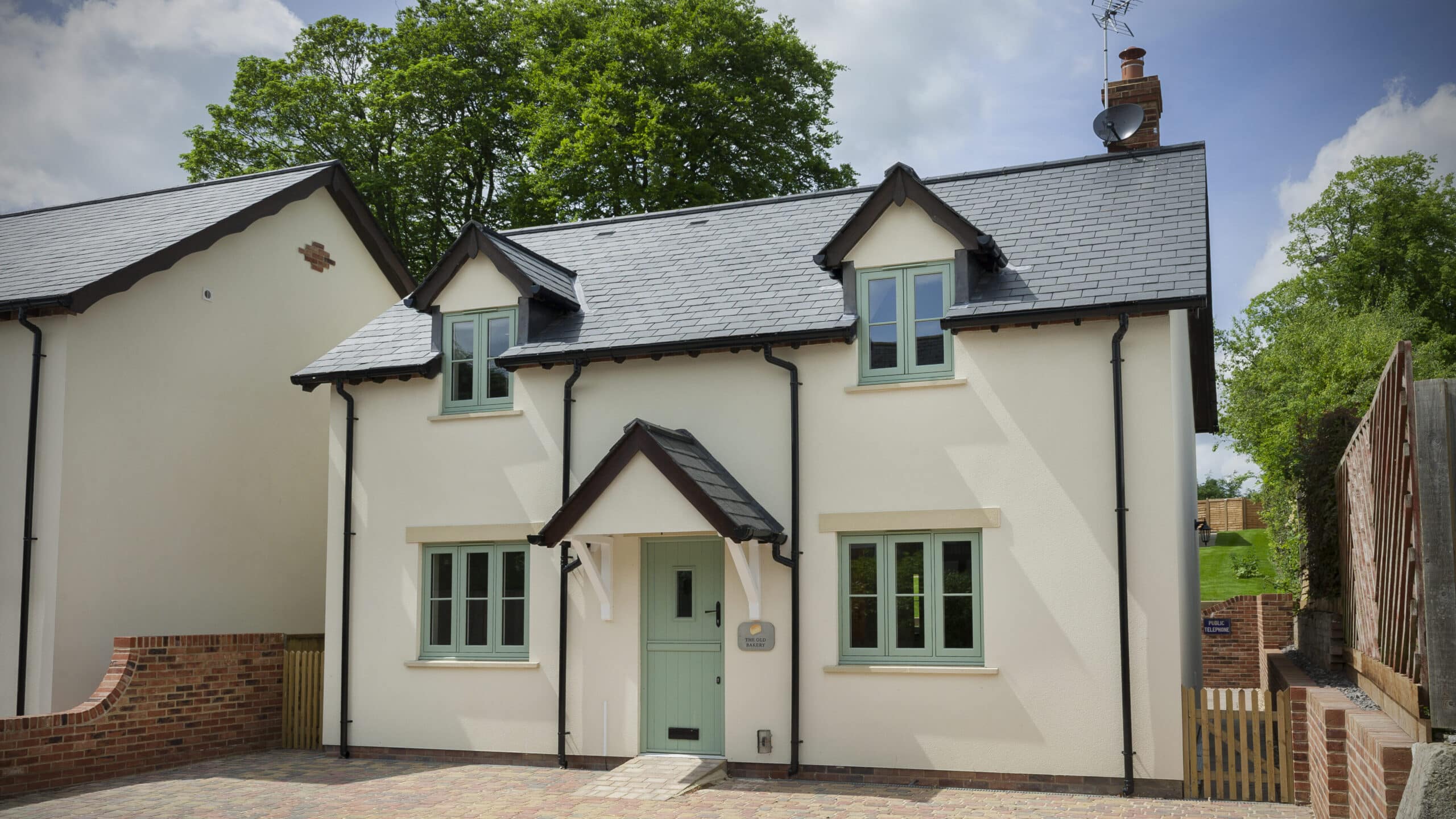 Colour me stylish
Neutrals have been the traditional render choice for many years and for good reason. They're not only timeless, they provide a fantastic backdrop to classic and bold accent colours alike. One of the most popular colour combinations these days is slate or anthracite grey against white render. This creates a striking yet sophisticated aesthetic, which particularly suits contemporary homes with large-paned windows or aluminium bifold doors, such as those by SAS Aluminium. 
White render is also an excellent choice for period homes with timber windows. The richness of the woodgrain adds a touch of warmth and creates an interesting mix of textures against the render. The Residence Collection's wood-effect frames, such as Irish Oak and Honey Oak, look especially beautiful against a white background. 
For a cosy 'country cottage' feel – which is also very on-trend – try pairing white render with Chartwell Green windows or doors. If you want a feature colour but are nervous about committing to the entire facade, going bold with your front door against a white backdrop is a safe yet stylish way of doing this.
White render may never go out of fashion but don't opt for 'white on white'. The finishes will weather at different rates, leaving you with two slightly different shades. If you have white windows, you can get a bit creative with the colour of your render instead. The freshness of white frames looks elegant against the likes of pale grey or Painswick, ensuring your home will get noticed for all the right reasons. If you have a rural property with white windows, you can add to its character by choosing render in a cheerful shade like sage green or rose.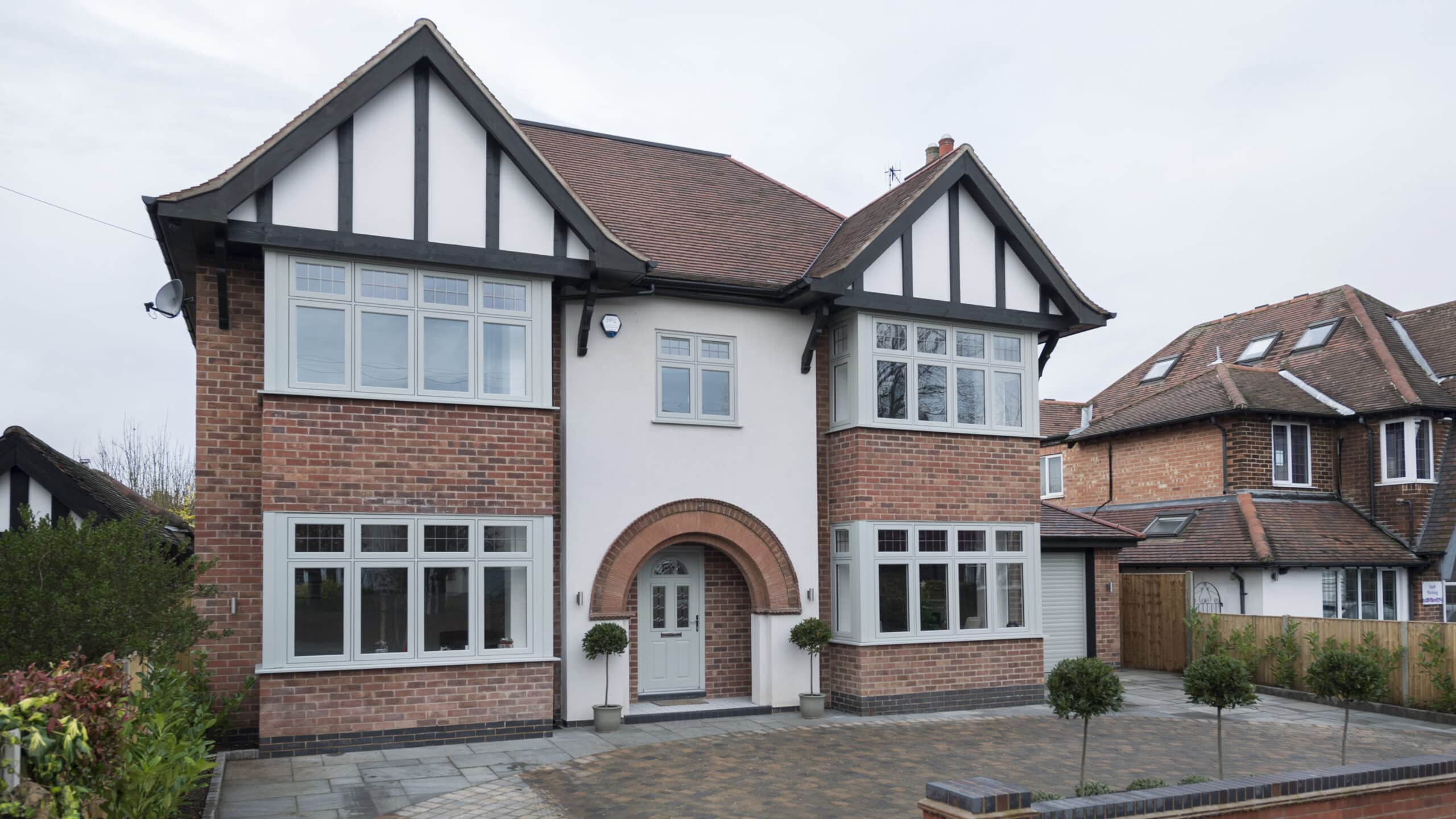 Mix and match
If you're not keen on the idea of one solid colour, you can render just the top or bottom half of your property, creating an eye-catching contrast of both colour and texture. This is a good option for period homes or if you need to cover up a cracked section of brickwork. You can even go one step further and use render as a decorative border around your door and/or windows, transforming them into a statement piece with their mix of colour and texture.
If you live in an older building or conservation area, it's best to check with the local authority before carrying out any rendering. They might have guidance in place to ensure the overall look of your property or neighbourhood isn't negatively affected, which may involve rendering only part of the building.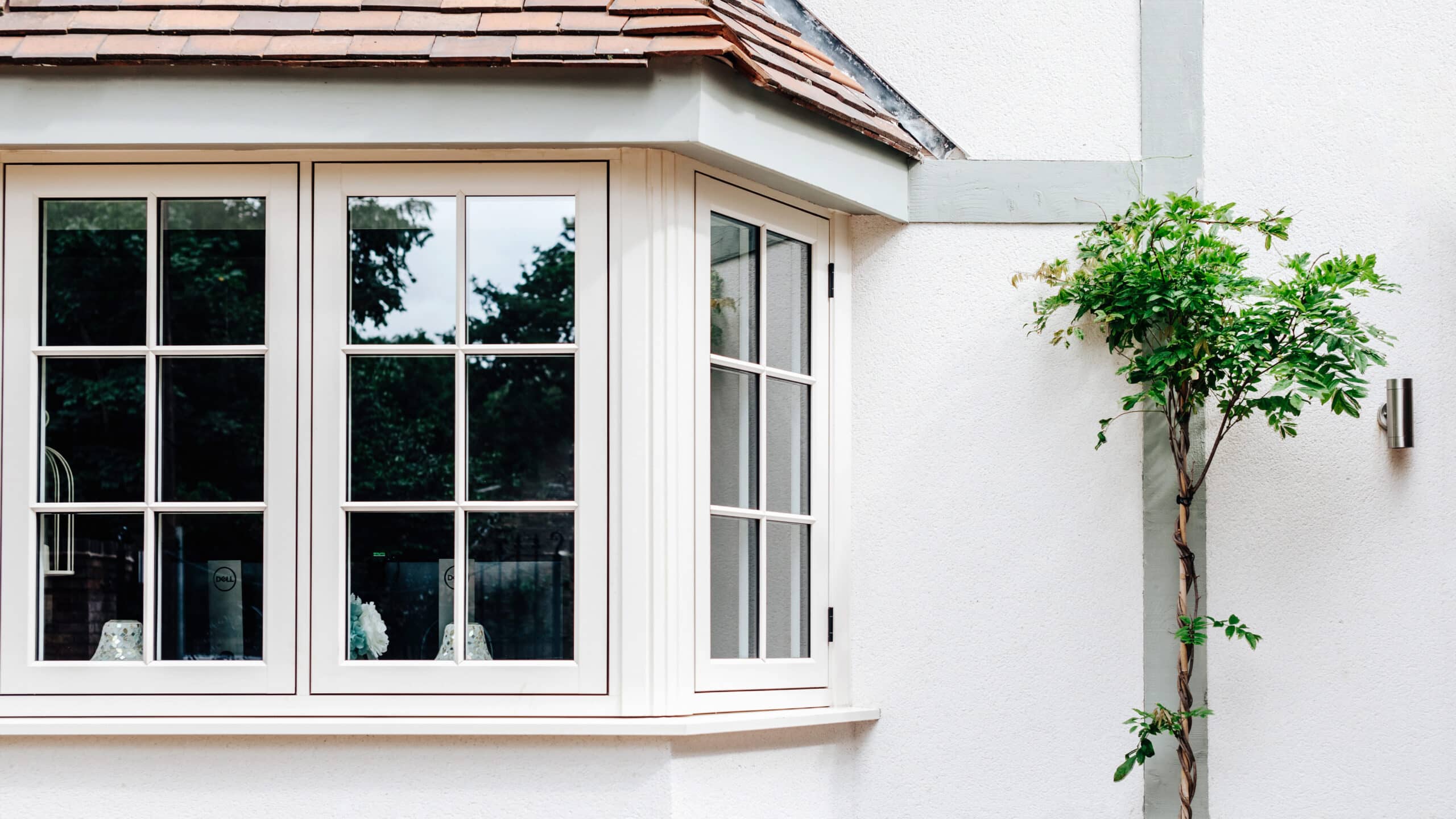 Render loving care
Render is an excellent resource for your home, with many practical and aesthetic benefits. It protects your property while allowing you to get creative at the same time. If you've spent time and money choosing the perfect windows and doors for your home, you'll want to ensure they look their best – and the right render will help you do that.
If you want advice on choosing the best windows and doors for your property – and matching them to your home's facade – contact our friendly team for a chat.