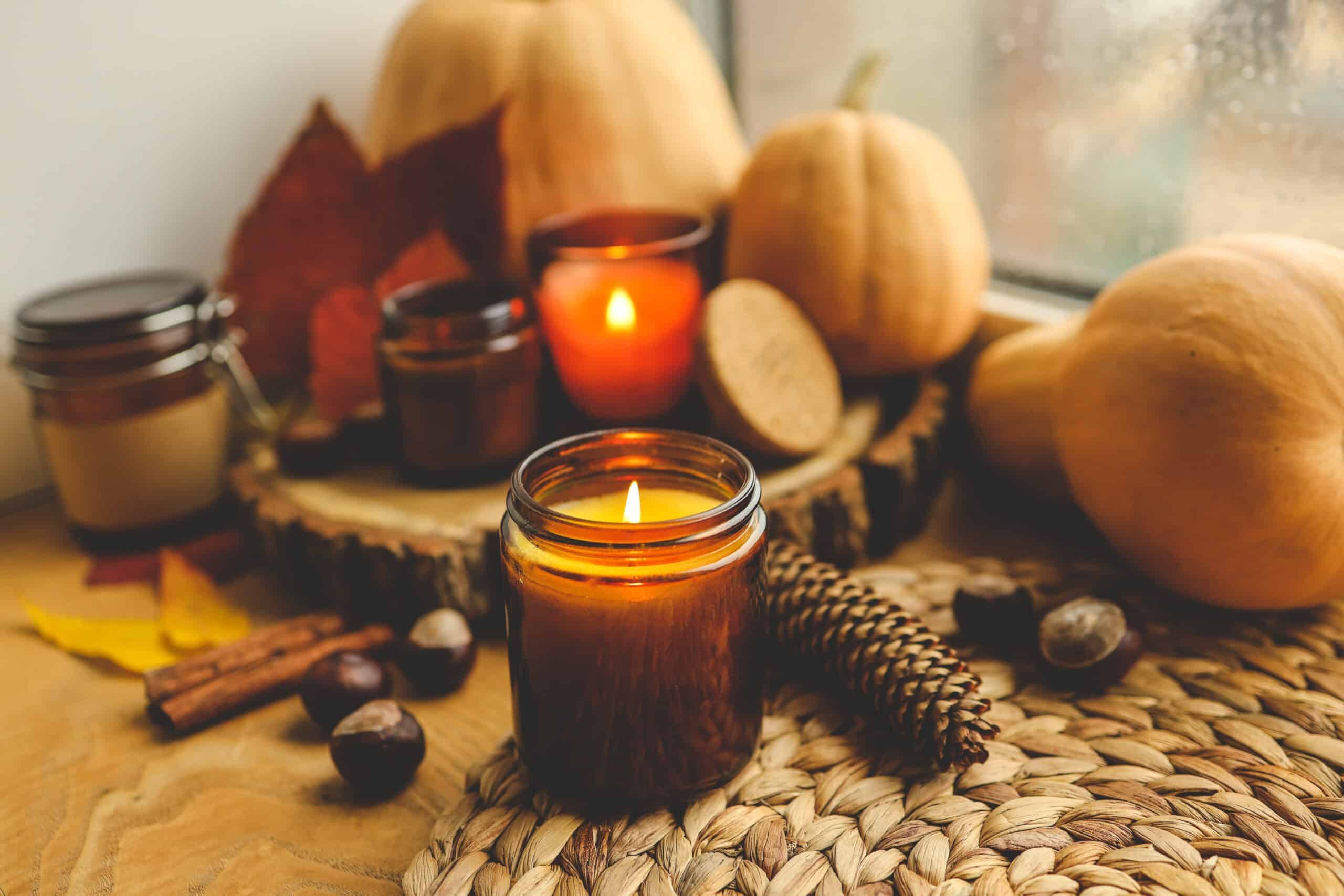 The Art Of Mindful Foraging
Autumn…the cosiest of seasons. It's the time of year for golden leaves, pumpkin spice and snuggly jumpers. It's when the weather is ideal for enjoying long walks with just the slightest nip to the air. When we get to crunch through leaf piles and soak up the richness of the autumnal colour palette. And of course, it gives us the perfect excuse for cosying up inside with a good book, hot drinks and hearty comfort food.
If there's one word which perfectly sums up autumn, it's 'hygge'. This is a Danish concept that can't be directly translated into English, but which encompasses feelings of warmth, comfort and cosiness in a simple and accessible way. The beauty of this broad interpretation is that you can apply it to your home in any number of ways, so it's really easy to create a welcoming interior that's ideal for these cooler months.
One of our favourite ways to evoke some autumnal hygge is to create a wreath from foraged materials. This is a really easy, cost effective and environmentally friendly way to bring some seasonal cheer to your front door. It also comes with the added benefit of being great for your wellbeing – both the art of foraging and crafting are mindful activities, meaning they help you focus your mind on the present and enjoy the moment.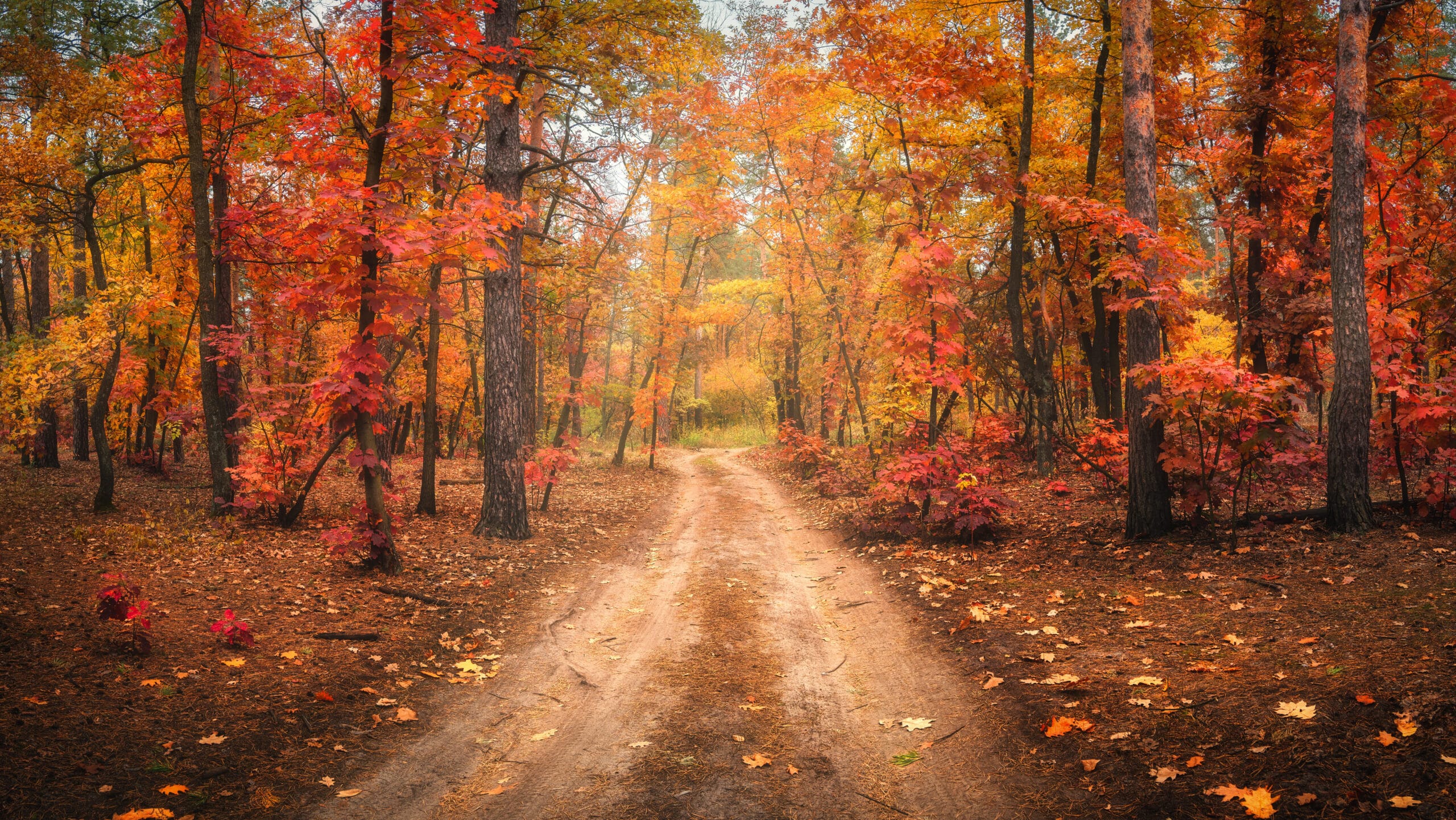 Foraging: where to start
There are strong links between foraging and mindfulness. As you slow down and take notice of the world around you, you become aware of how the seasons change and the connection we have to nature – a connection that is frequently forgotten at a time when technology is paramount in our lives. Time spent foraging is peaceful but it also helps focus your attention on the task in hand, taking you away from anything that may be weighing on your mind.
Foraging can tie in with the art of 'forest bathing' or 'shinrin yoku' in Japanese, which is where the concept comes from. This is a form of relaxation or meditation, where you breathe deeply and take pleasure from observing nature around you. It's a fantastic way of de-stressing. Scientific studies have shown that two hours of mindful exploration in a forest can reduce blood pressure, lower levels of the hormone that causes stress, and improve concentration and memory. And if there was ever a time of year to enjoy all the benefits of the forest, it's autumn.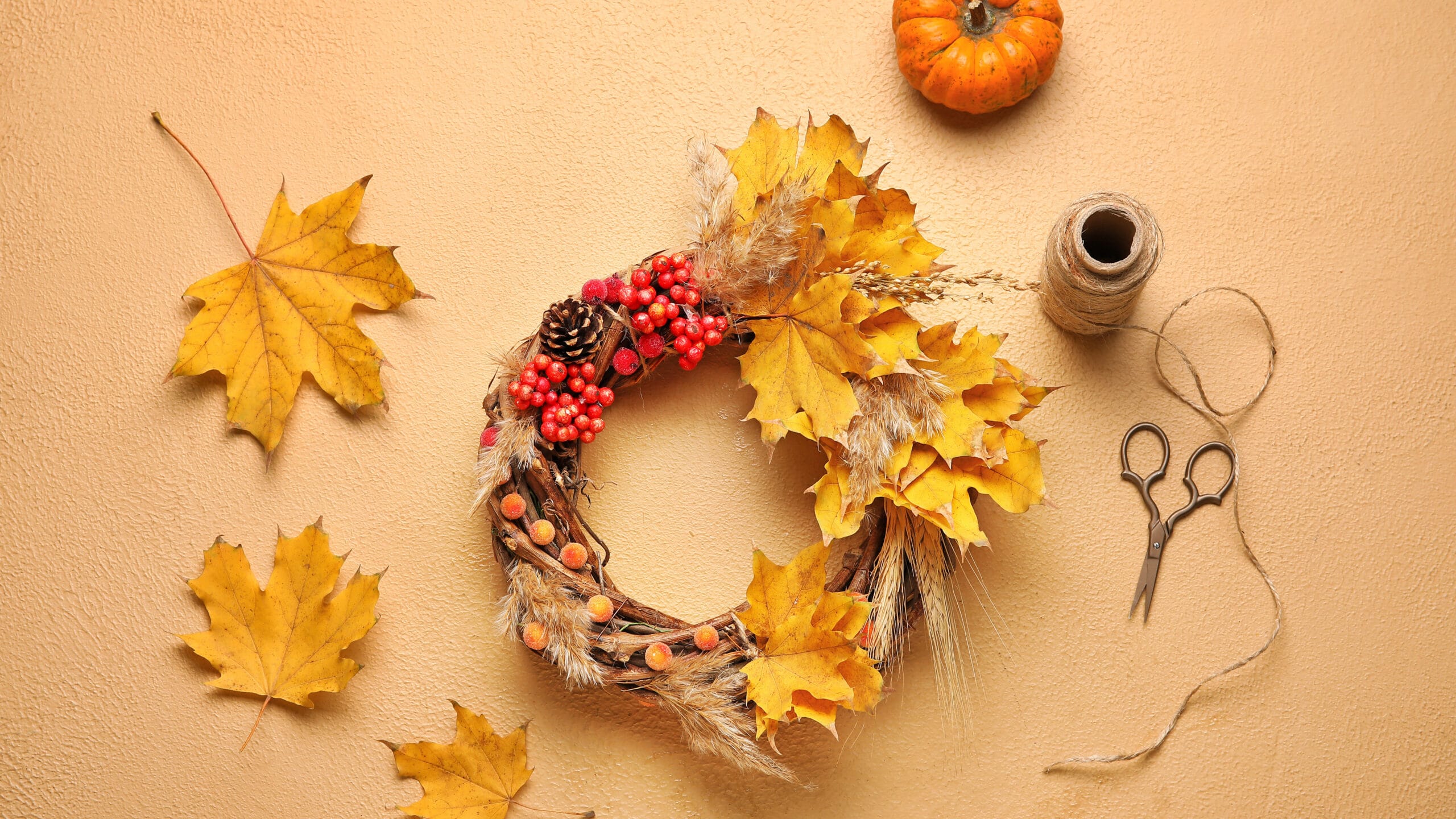 Making an autumnal wreath
Crafting a wreath is really straightforward. It doesn't have to look entirely neat or symmetrical, as the beauty of a foraged wreath is its rustic aesthetic, and you can work from a ready-made base. Bases come in anything from straw, wire or foam so you choose one which suits you. You'll also need your secateurs, some florist wire and some twine. How you construct your wreath is entirely up to you but it's best to start with the bulky foliage and leaves before decorating with smaller berries or nuts, threading each piece to your base with the wire. If you forage for materials in colours that coordinate with your front door or outside space, the overall look will be extremely pleasing to the eye.
Bear in mind that dried leaves will deteriorate quickly so it's a good idea to preserve them before adding them to your wreath. You can do this by coating them in decoupage or paraffin wax, both of which can be found in any good craft store.
Try supplementing your found items with things like herbs, spices or dried fruit. Choosing quintessentially autumnal elements like cinnamon sticks, cloves or dried orange peel will give your wreath a lovely seasonal scent, transforming it into a multisensory decoration. The same goes for herbs like bay or rosemary, which are usually even easier to source.
Consider personalising your wreath with a ceramic or wooden plaque bearing your house name/number or a welcome greeting. This can be easily added with some twine or jute string, making it simple to swap if you fancy a change.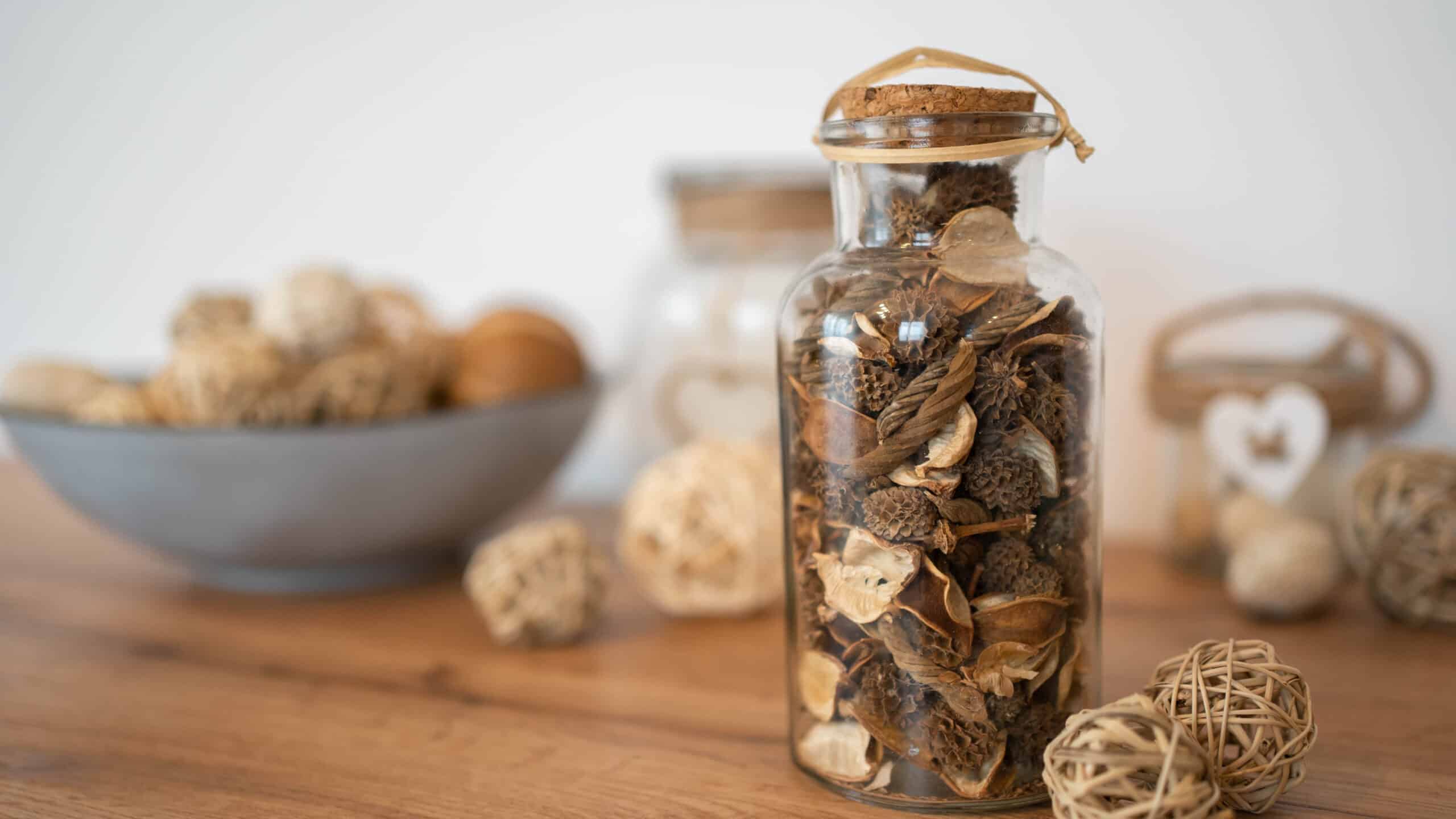 What if a wreath isn't right for you?
You can still enjoy all the benefits of foraging even if you're not a fan of wreaths. Found items, such as pinecones, conkers or fallen leaves, make fantastic decorative items for table centrepieces or shelves, especially when combined with a few drops of orange or clove essential oil to bring the aura of autumn into your home. Pair with different shaped ceramic vases in earthy colours for a beautiful display.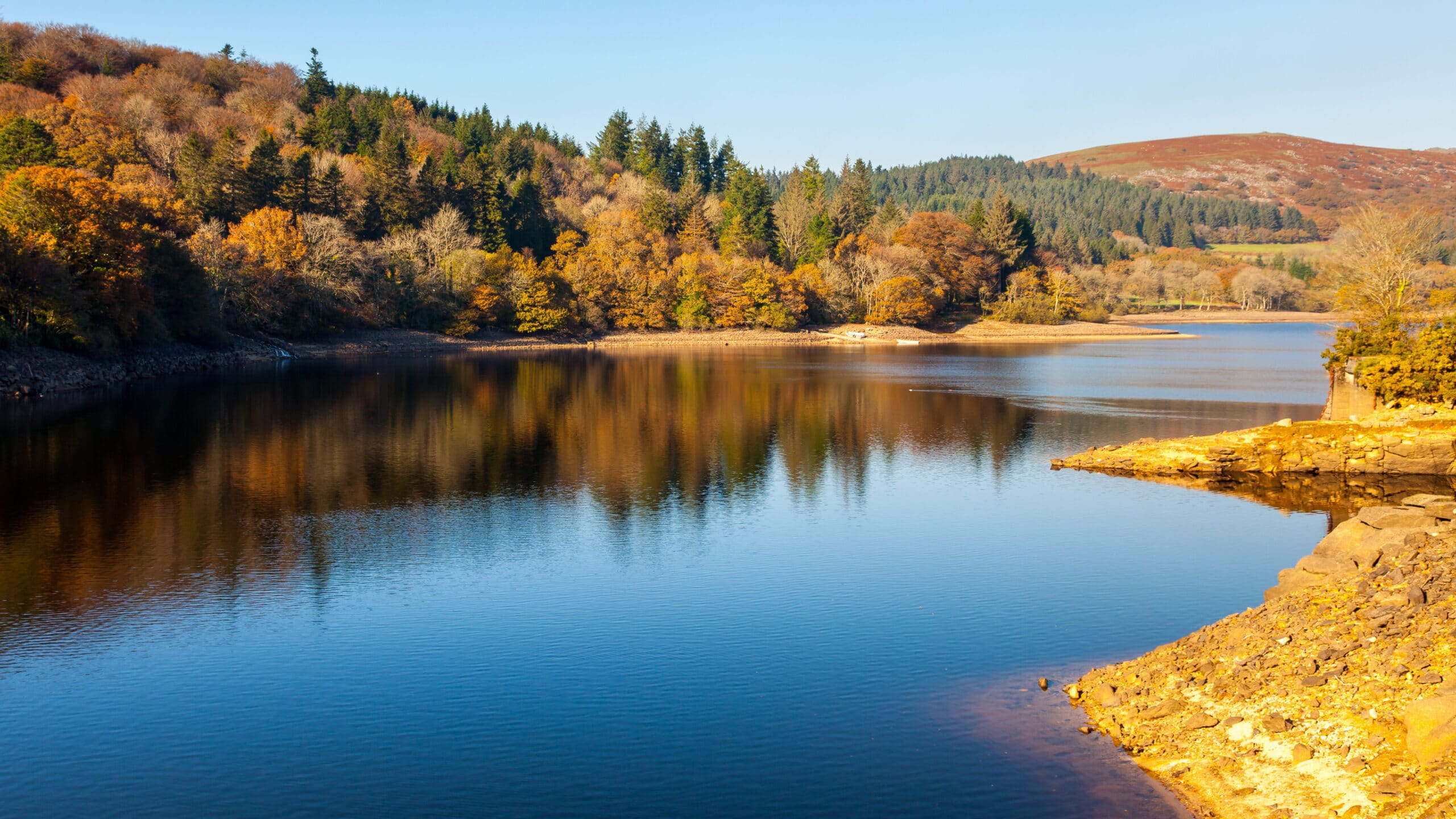 Embrace change
Adding an autumnal wreath to your door is a great way to embrace the change of seasons, as well as helping to blur the boundary between inside and out. Crafting with natural materials means you can appreciate the beauty of the great outdoors from the comfort of your own home. Foraged items also retain the happy and peaceful feelings that came from spending mindful time outdoors, making you smile each time you see your decorations.
If you need any advice about adding an autumnal touch to your home or if you're looking for the perfect door to go with your wreath, get in touch with our friendly team!