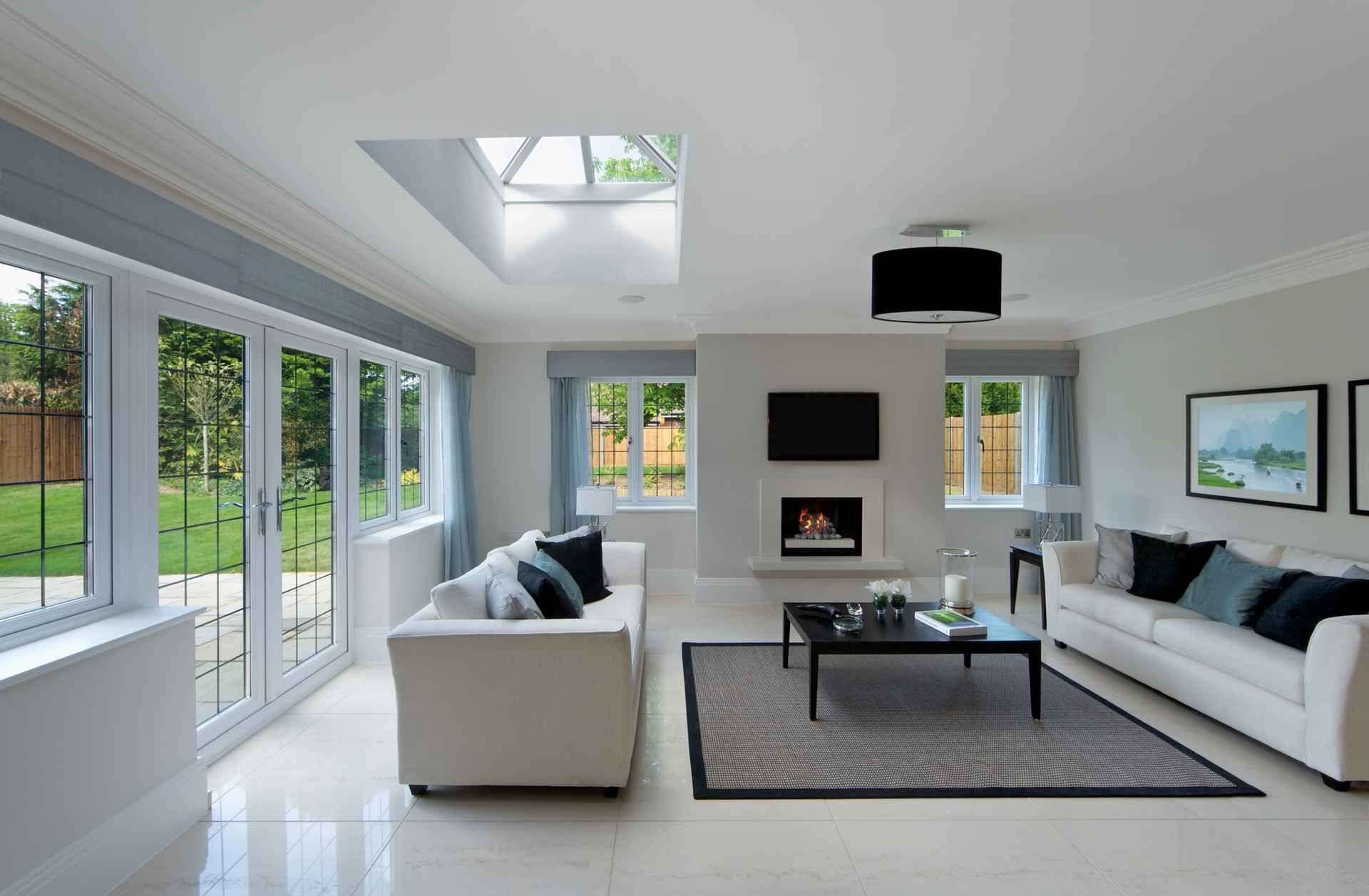 5 key benefits of French door installations
French doors offer a traditional aesthetic, in a practical , high-performance and secure design. A popular solution for homeowners, French doors provide easy access to the outdoors, plentiful natural light and a greater sense of space. Here we look at five key benefits of installing French doors in your home.
Aesthetics
An important feature of French doors is their timeless but versatile aesthetic, complementing traditional and modern properties alike. French doors have a real character of their own. But homeowners looking to complement both the interior and exterior of their home have plenty of options.
Our portfolio of French doors offers a wide variety of colours and materials to choose from, depending on your style and individual needs. Our French doors are available fully glazed or as high-performance composite doors. Attractive glass designs and furniture, both contemporary and traditional, give you more opportunities to customise.
Light and space
Flooding your home with natural light and fresh air, French doors create brighter interiors that can increase your sense of space. Fully glazed sidelights offer even more sunlight and a larger, unobstructed view of the outdoors.
Flexibility
French doors can be configured to open inwards or outwards, tailored to suit your use of space. The 'master' or main traffic door can be installed on the left or the right and open doors – secured to the wall with a hook and eye device – can also be configured to your preference.
Efficiency
Our high-performance French doors will improve the thermal efficiency of your home, even when fully glazed. Popular frame systems in our French door collection include durable and thermally efficient uPVC and aluminium.
Value
Well-lit, spacious homes, with easy access to the outdoors, are highly desirable to those in the market for a new home. These important benefits are also recognised as adding value to your home.
At Alexander Windows, our range of market-leading French doors offer high performance, thermal efficiency, security and style. Our team will design and install French doors that fit seamlessly into your home. With a reliable and professional service, you can trust us to carry out the perfect installation. Contact us today.