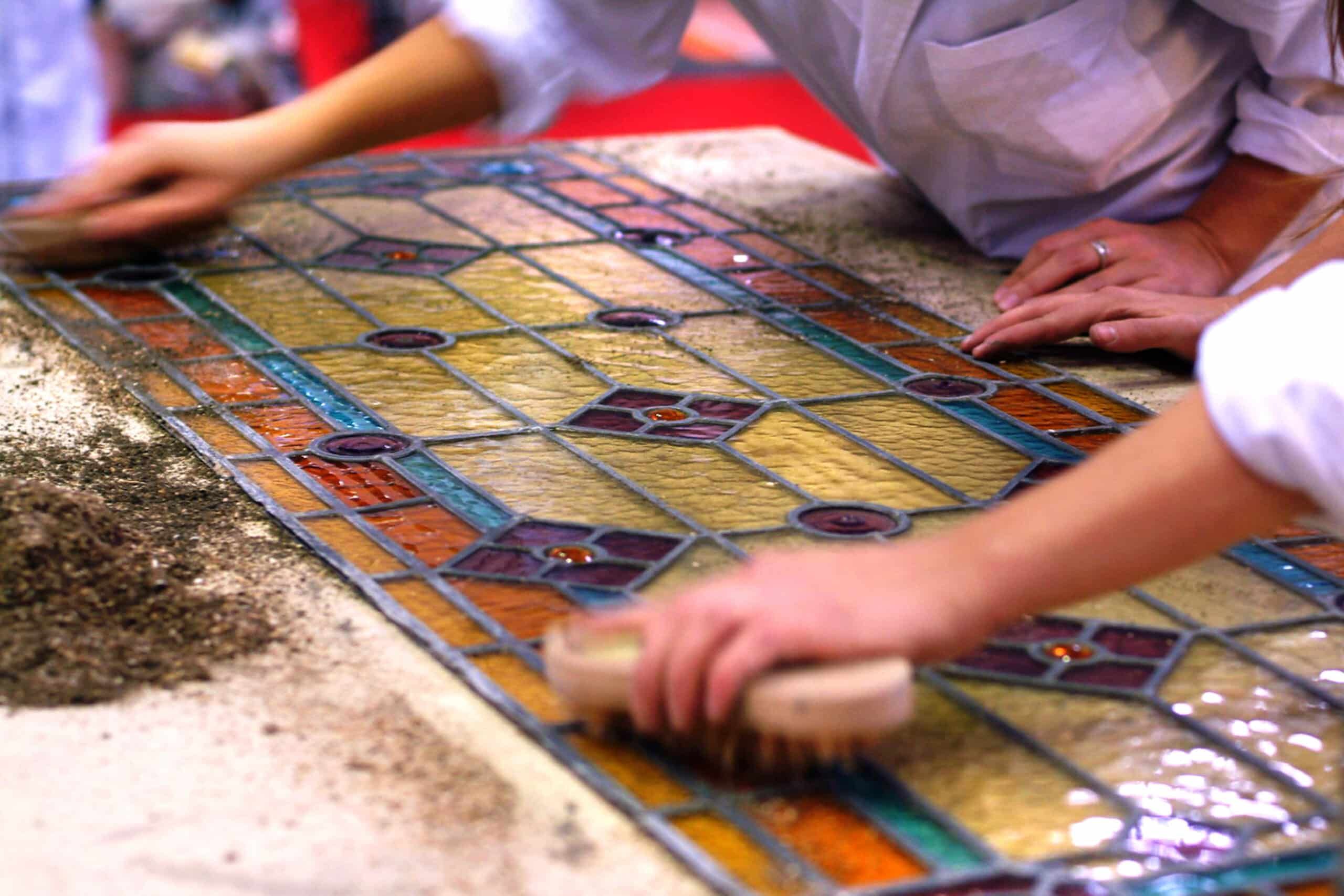 What is encapsulated glass?
Stained glass is a beautiful addition to any home, bringing vintage elegance and potentially boosting the value of your property if well-maintained. But while it has plenty of period charm, original stained glass isn't always the best at keeping up with the demands of modern living. This is why encapsulated glass can be a great solution.
WHY CHOOSE ENCAPSULATED GLASS?
Many homeowners choose to put up with old stained glass in failing frames because they – understandably – don't want to lose this period feature. However, it is possible to keep your original stained glass while improving energy efficiency by encasing it within two panes of clear, modern glass. This creates a triple glazed unit which retains heat, keeps out the elements, protects the stained glass and makes it easier to maintain.
This is known as encapsulated glass. The result is a glazed unit that's energy efficient, soundproof and secure, but which retains all the character of the original stained glass. It also protects the older glass, so you can continue to enjoy it for many more years. Encapsulated glass combines contemporary performance and the traditional aesthetic And with the current increase in our energy bills, there's never been a better time to consider it.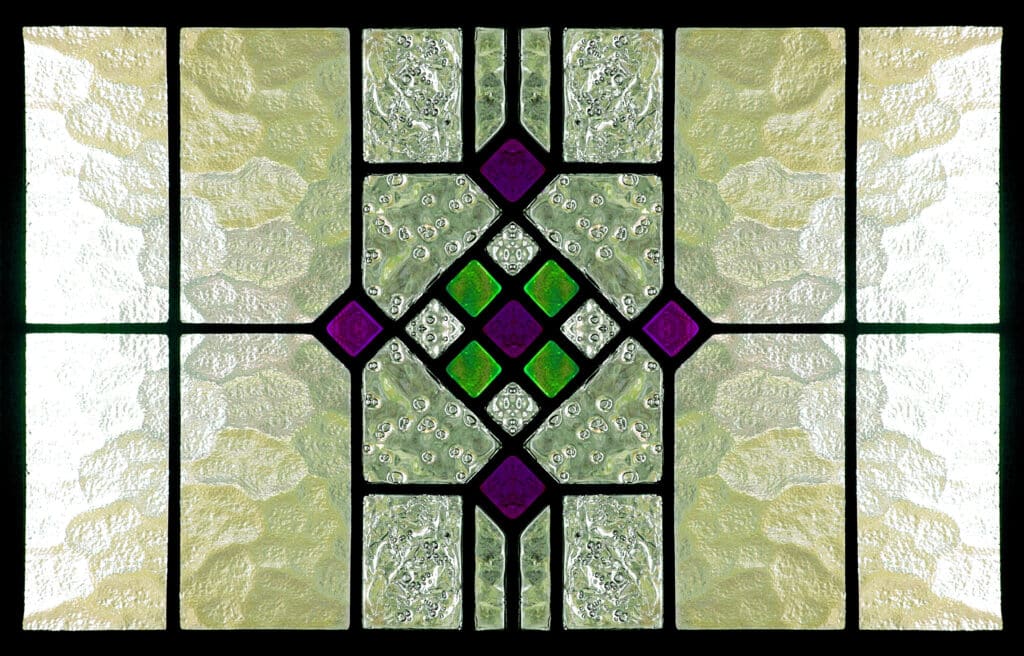 WHAT DOES ENCAPSULATED GLASS INVOLVE?
Encapsulating your stained glass begins with carefully removing it from its frame. Temporary glazing is usually installed while the work is carried out. The opportunity is then taken to carry out any repairs, such as replacing pieces of cracked glass or resoldering broken joints. Finally, the stained glass is tightened, cleaned and polished before being encapsulated between two panels of clear glass.
It's a relatively straightforward job which means you can keep the original glass in situ while enjoying all the benefits of modern materials.
WHAT ABOUT BESPOKE STAINED GLASS?
Stained glass can transform any door or window into a striking statement piece. But maybe you don't have original stained glass in your home or perhaps yours is beyond saving? In these cases, it can be possible to install brand new, bespoke stained glass.
If you already have a stained glass unit and want to replace like-for-like, its design can often be recreated. Your window or door is photographed and these images are used to trace the pattern onto a template. The colour and texture of the glass is then matched as closely as possible using coloured and textured films.
Similarly, you might have spotted a beautiful stained glass installation on a historic building and want to replicate the look at home. Or perhaps you have your own design in mind for glazing that's truly unique to you. The same process applies – either a photo of the existing design is taken for tracing or a new template is drafted, resulting in glazing with plenty of personality.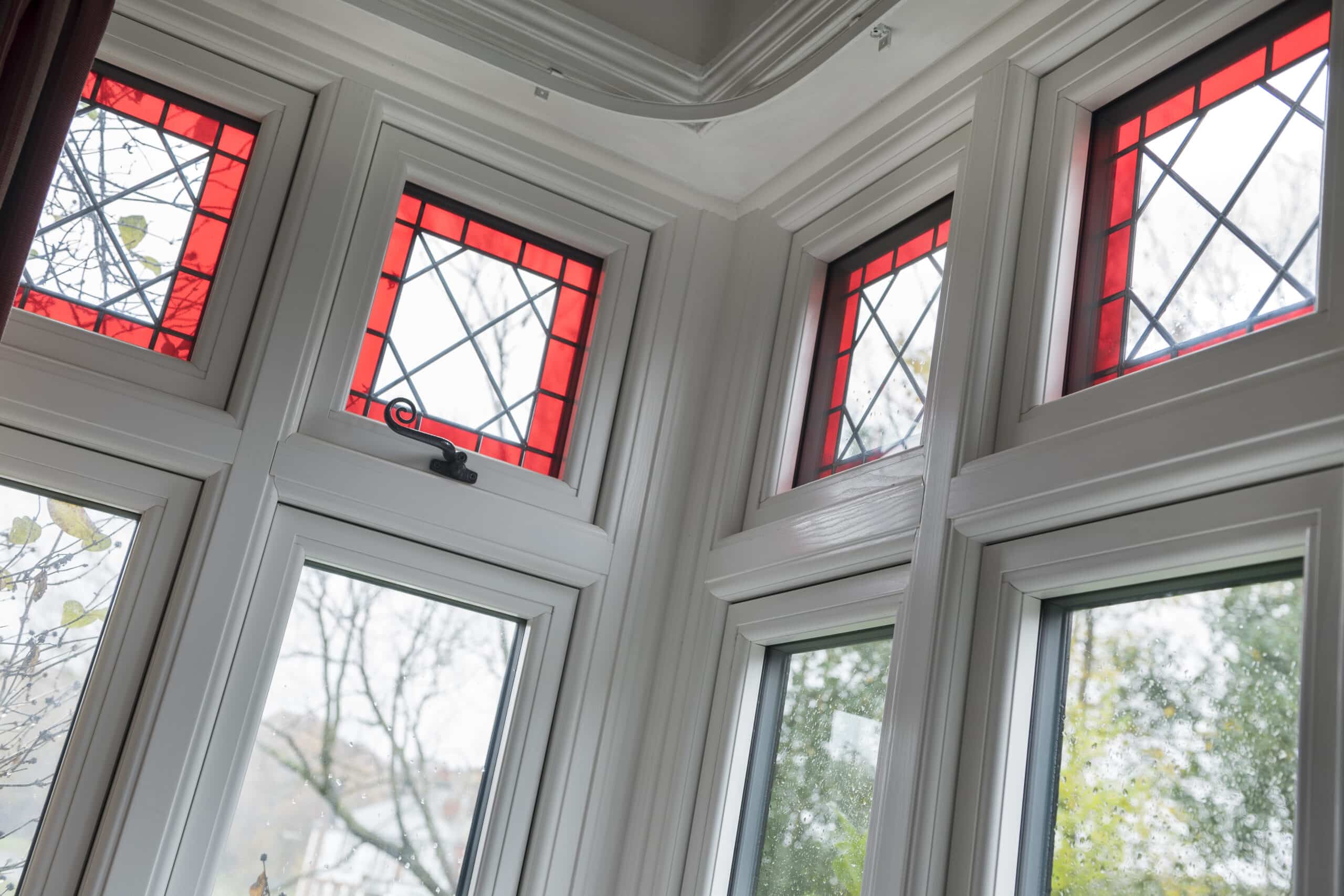 ARE THERE ALTERNATIVE OPTIONS?
If you're on a tight budget, using 'off the shelf' stained glass is a great alternative. Most stained glass manufacturers will have a gallery of designs for you to choose from and will be able to advise you on what works best for your home. The only difficulty can be deciding on just one!
ALL THE BENEFITS, NONE OF THE HASSLE
Encapsulated glass allows your stained glass to shine while keeping you warm and cosy, reducing your energy bills, and increasing your security as well as the value of your property. It also means your home doesn't have to lose any of its personality. Encapsulated glass essentially 'upgrades' your glazing, so you get the benefits of a new, modern door or window without sacrificing period design. And if you're in a listed building, using encapsulated glass means your 'new' glazed unit will still conform to local authority requirements.
So, if you're considering swapping your original stained glass for modern glazing, get in touch with our friendly team first to find out more about how encapsulated glass can make your life easier – and keep hold of your home's character.