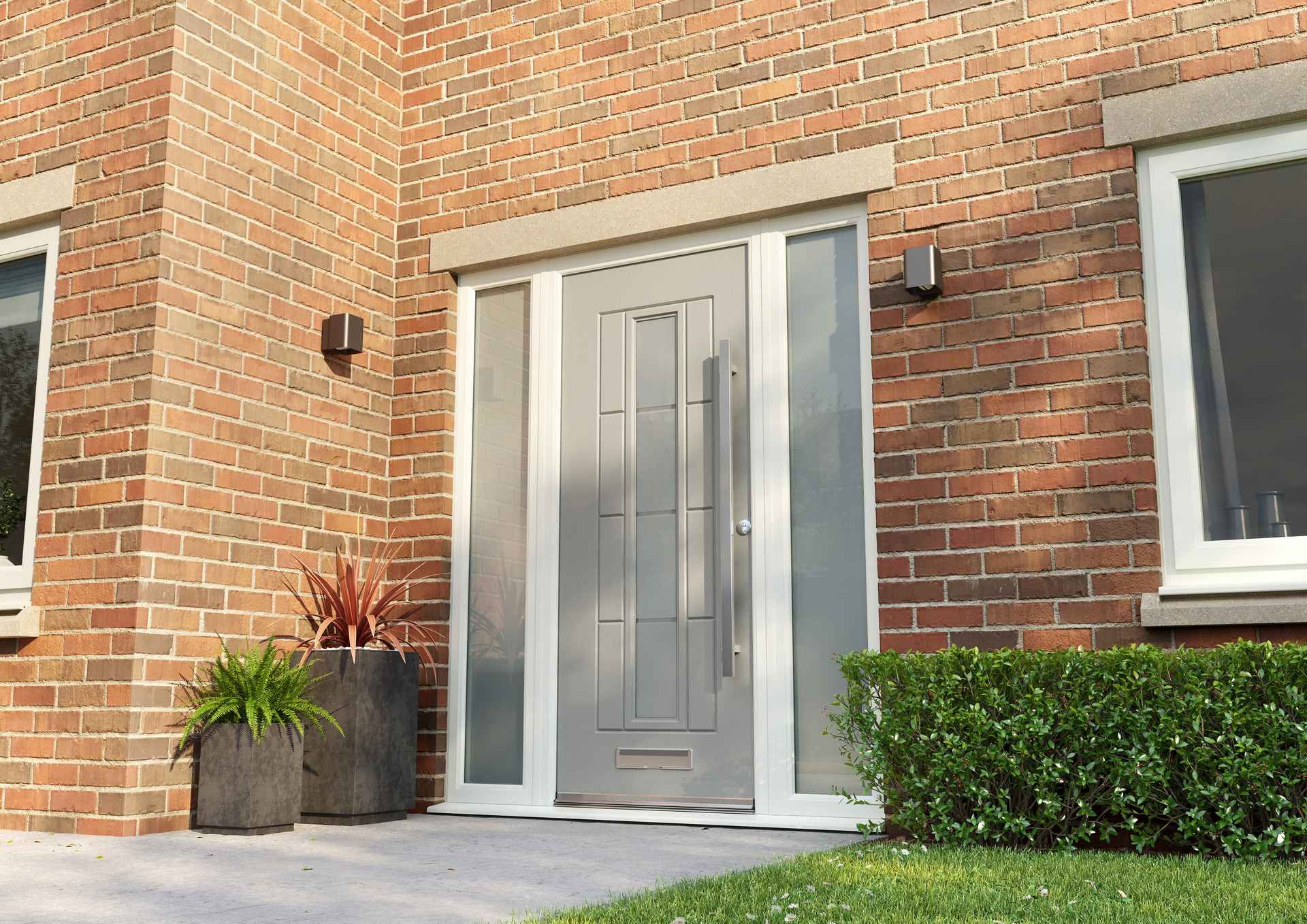 What is a Rockdoor – and why choose one?
If you're looking for a door with the convenience of uPVC and the aesthetics of timber, you should definitely consider Rockdoor. They've been manufacturing composite doors at their factory in Blackburn since 1996, producing over half a million doors in that time. So it's safe to say they know a thing or two about crafting a secure, energy efficient and great looking door.
What is a composite door?
A composite door is one made from a mix of materials but it's built as a single, solid unit, in the same way as timber doors. Rockdoor composite doors consist of a uPVC frame that's reinforced with aluminium, filled with high-density foam insulation, and covered with a uPVC skin designed to replicate the look of timber.
Composite doors are great because you get all the benefits of modern technology combined with a traditional wood grain appearance.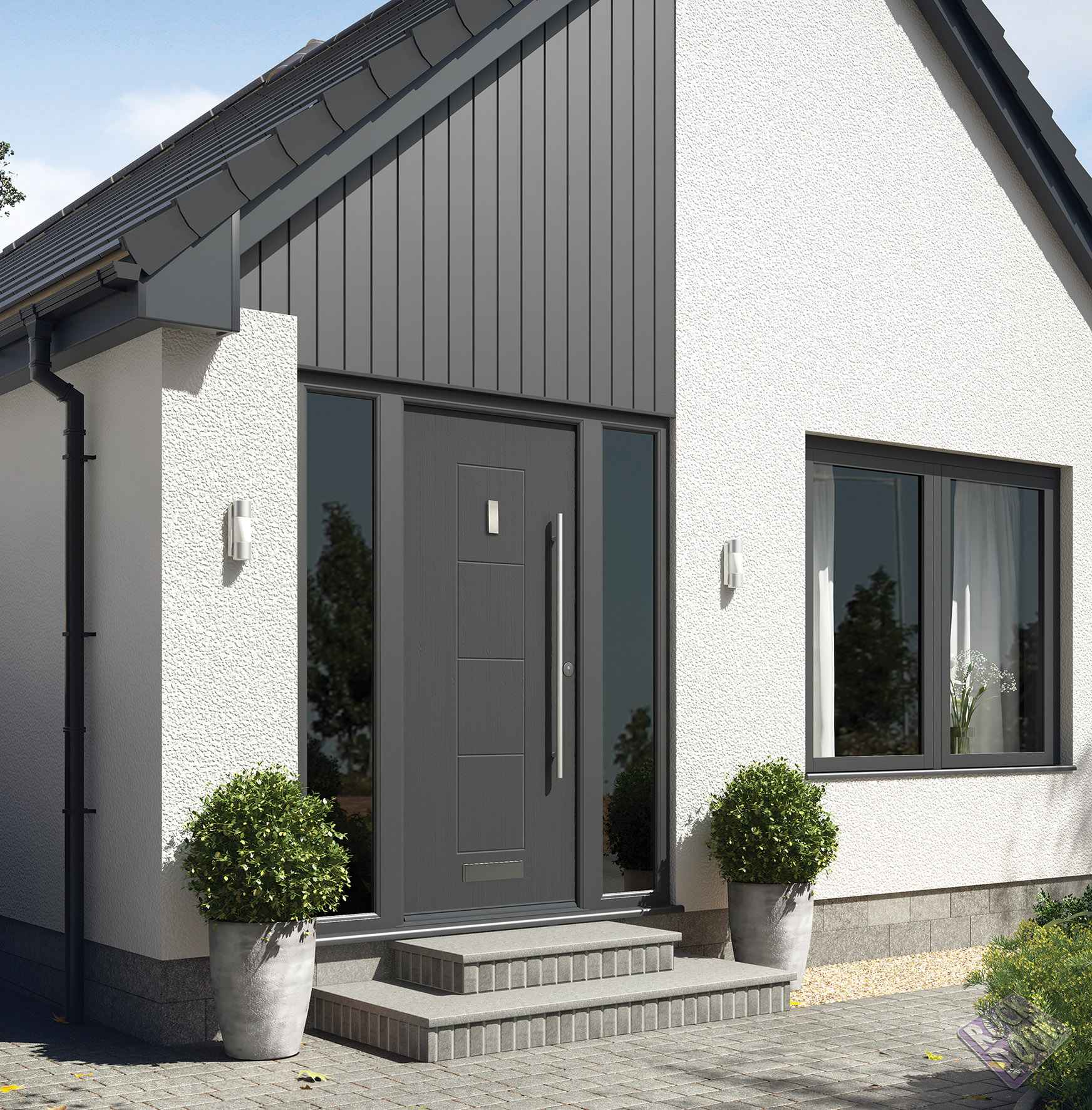 Why choose Rockdoor?
Composite doors often come with a timber core but Rockdoor use foam insulation in their doors instead. This is not just because timber can swell and warp; the foam used by Rockdoor means their core is 60% stronger than standard composite doors. The foam also helps keep the door thermally efficient.
When it comes to colour and design, you'll be spoiled for choice. Rockdoor offer a whopping 25 designs, encompassing everything from traditional to contemporary styles, and a range of 14 colours, including Chartwell green, anthracite grey and light oak.
What's more, every Rockdoor door is made to measure at their British manufacturing plant. Other composite doors are sometimes mass produced to a standard size and then trimmed down to fit your home. Unfortunately, this can weaken the door, causing problems further down the line. With Rockdoor you know you're getting a door that's absolutely perfect for your home in every way.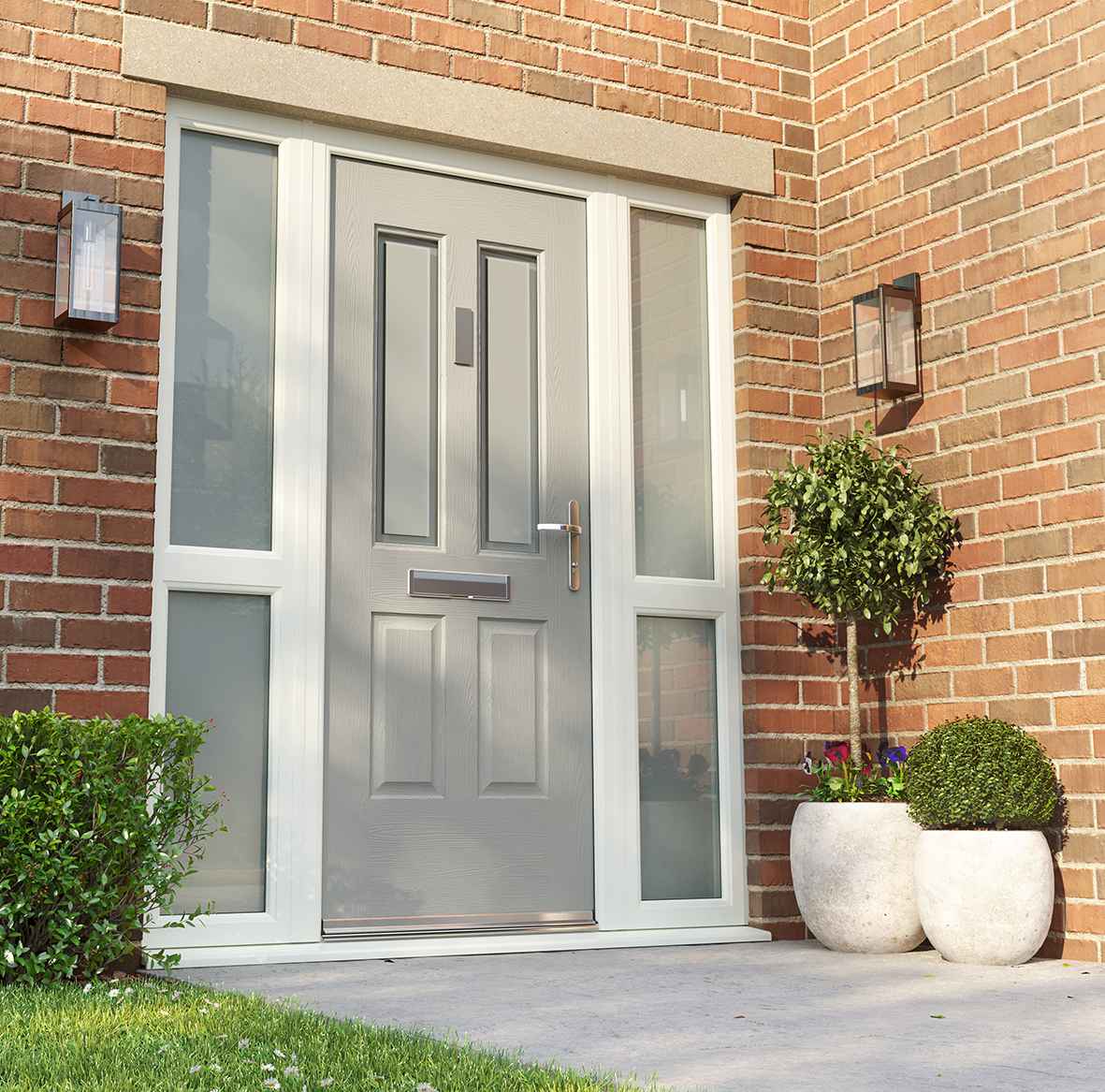 Are Rockdoor composite doors secure?
You bet! Rockdoor pride themselves on the security of their doors and studies have shown that they are 35% stronger than other composite doors. They're the thickest composite door around, reinforced with aluminium and with the most secure locking system available. Rockdoor's bespoke 'S Glaze' technology also means that any glass is locked in for extra security.
The doors have numerous accreditations including Kitemark, Sold Secure and Secured by Design, which is a police security initiative. In fact, Rockdoor made headlines in 2004 as being 'The Door that Beat the Bobbies' when police were unable to break through a Rockdoor during a raid! Needless to say, Rockdoor now offer training so the emergency services know how to gain access.
What about energy efficiency?
A Rockdoor greatly reduces heat loss. Thermally efficient materials are used during construction and their S-Glaze technology helps eliminate drafts, resulting in an A++ energy rating. The uPVC coverings they use help retain heat, are easy to clean and can withstand the elements, so your door looks fantastic year after year while keeping you toasty warm.
We've installed thousands of Rockdoor composite doors and can vouch for their reliability. Their strength and durability mean they last longer than standard uPVC or timber doors, so they really are a great investment. Get in touch today to learn more about how a Rockdoor can make your home look amazing.