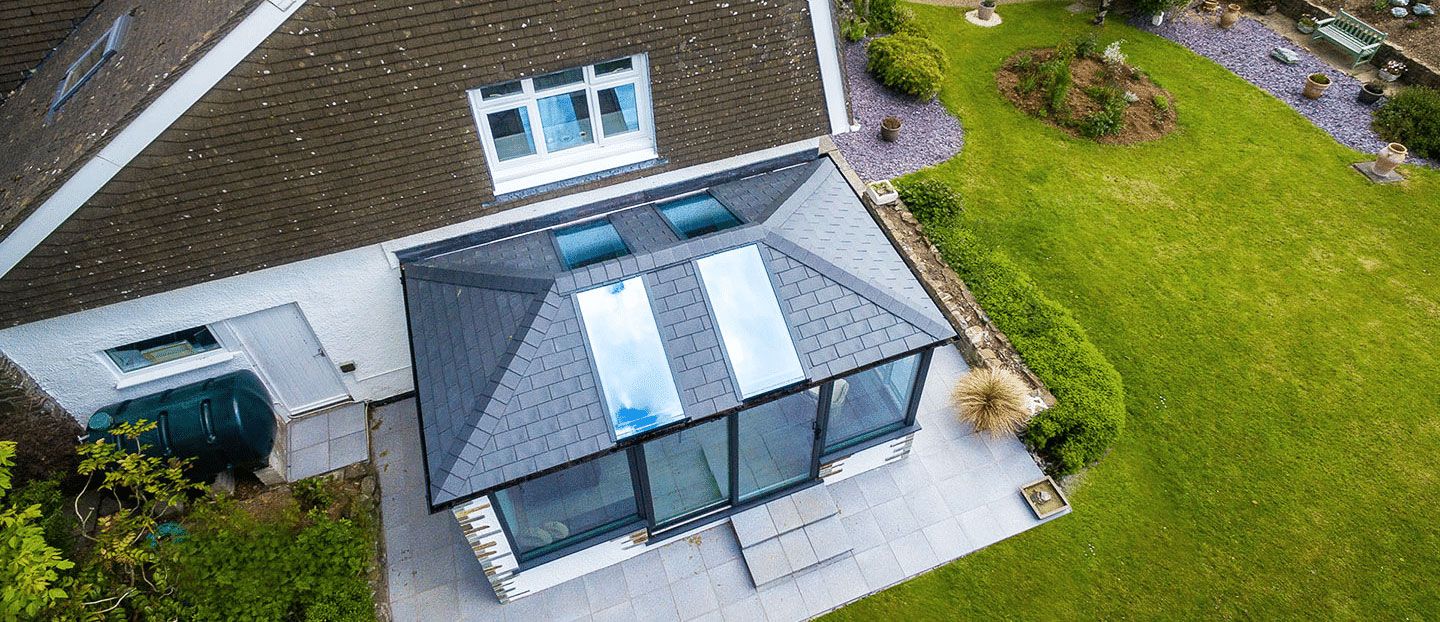 Reclaim your conservatory with a Guardian™ Warm Roof
We have a question for you. Do you hardly ever use your conservatory, even though you need the extra space? You're not alone. Apparently a whopping 60% of conservatory owners don't use their conservatory as much as they'd like. Well, it's time to reclaim that space by swapping your existing conservatory roof for a Guardian™ Warm Roof.
The beauty of a conservatory is that you can use it for absolutely anything. Want somewhere to entertain your friends? Need some space to relax and escape from the daily grind? Would you and your family like more room at meal times? Have you invested time and money in your garden and want a place where you can admire it? No matter how you plan to use it, a conservatory is a great way of adding extra space and value to your home.
However, some conservatories are prone to temperature changes and can get quite chilly during the winter, leaving people with larger heating bills than they'd like. They can also be a little noisy at times. Most of these issues come down to one thing: the roof. Certain conservatory roofs are made from glass or polycarbonate which aren't always great when it comes to insulating the space. This is where installing a Guardian™ Warm Roof can help.
The Guardian™ Warm Roof system has revolutionised the home improvement market in recent years. It's the most energy efficient replacement conservatory roof around and includes three layers of high performance insulation as standard. This means your conservatory will be cool in summer, warm in winter, soundproof and – fanfare please – your energy bills will be lower, as will your carbon footprint. Which is never a bad thing.
"But isn't replacing the roof a hassle?" we hear you ask. Not in this case. The roof is pre-approved by Local Authority Building Control (LABC) so planning permission usually isn't required. This speeds up the whole process, especially when compared to alternative roof systems, and we take care of certification and sign off so you have one less thing to worry about. And because the roof is constructed off site to the exact specifications of your conservatory, we can install it in as little as three days.
Even maintaining your conservatory is made easier. Over time, rain, snow, leaves and our feathered friends leave their mark and a professional clean may occasionally be required. The design of a Guardian™ Warm Roof means any debris simply slides into the gutter, so you only need to give the roof a quick blast with your hose to keep it clean.
Reclaiming your conservatory really is that simple. Use it all year round, save money long term and help do your bit for the environment just by replacing your existing roof with the Guardian™ Warm Roof system. Our friendly team is on hand to discuss your requirements and answer any questions. Give us a call or send us an email to book a consultation and find out how we can help you make the most of your space.