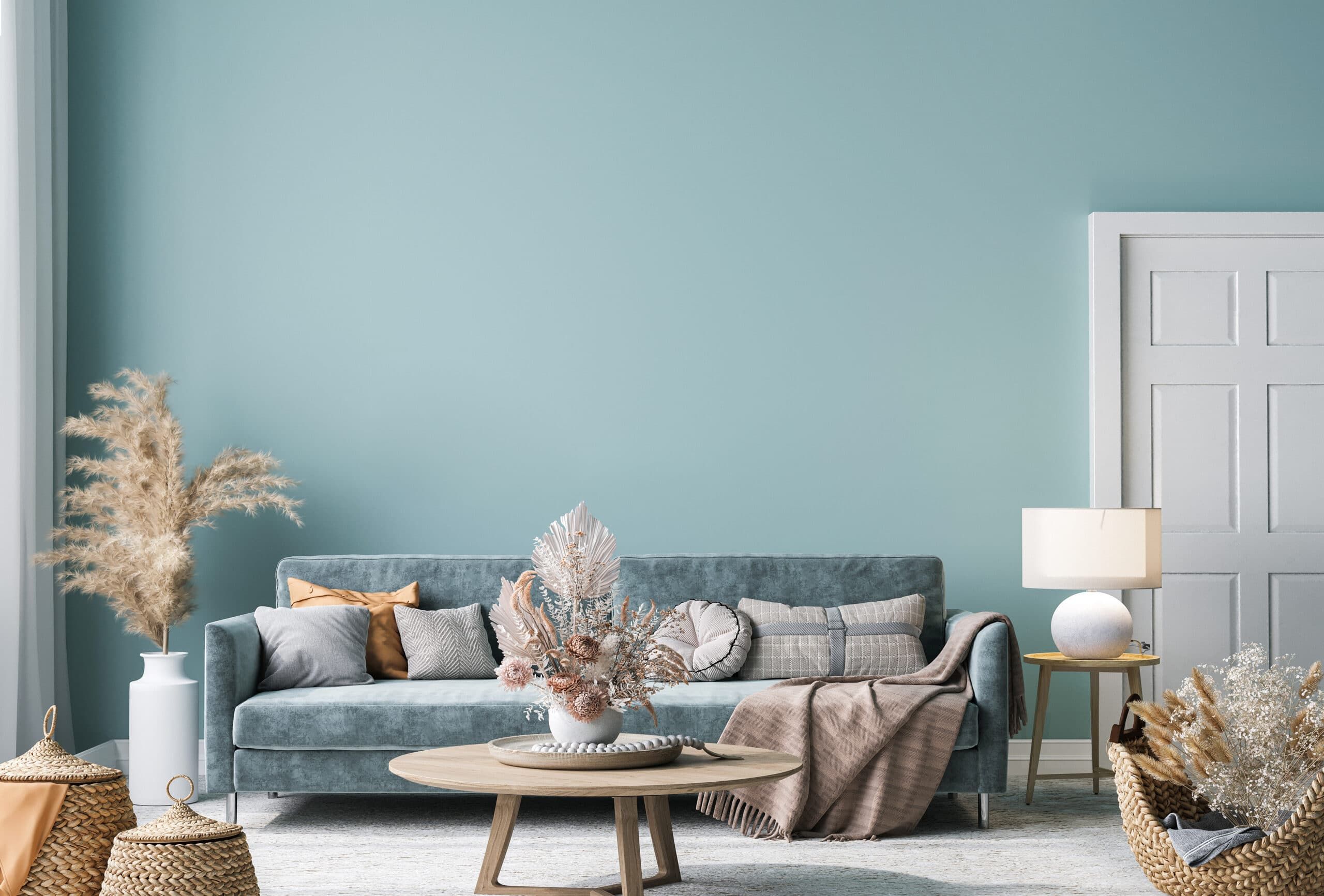 New Year, New Hue
IF YOU'RE READING THIS YOU'VE SURVIVED CHRISTMAS, WELL DONE.
As you might be in the midst of shooing away the relatives, packing up all the cardboard or just wondering where the time has gone, we thought we'd give you a nice distraction.
In keeping with our current focus on home decor trends, we've picked some of 2019's popular trends, then taken a look at what to expect next year. Yes, 2020 (deep breath!).
Biophilia
This lifestyle and design trend, which celebrates our relationship with nature, took hold in 2018/2019. Plants, wildlife and organic motifs flooded the interiors market, graced our window sills and enlivened our schemes through wallpaper and fabric. Oversized tropical greenery and jungle motifs were prolific, as were the historic and quintessential floral patterns of William Morris & Co. Natural materials such as wood, stone and plant weaves were favoured, as were traditionally crafted and handmade finishes. Deep, luxurious greens dominated colour palettes in home decor and accessories.
Biophilia 2
This trend is ramping up a gear, particularly in reaction to our pace of life and the predominance of technology. 'Biophilic design' incorporates the positive physical and mental effects of biophilia, as well as its environmental and economic benefits. Look out for 'living walls' (we'll be looking into these in more detail next year). The bolder, jungle motifs of 2019 will be toned down slightly to more delicate organic motifs and replications of natural textures in printed furnishings. Earthy and moody greens, and tropical imagery, will still be as popular as ever.
Natural, sustainable materials remain on trend, particularly rattan and wicker furniture, as well as creative use of found materials. The 'home as sanctuary' concept will see soft and soothing textures and decorative finishes (think tassels and fringes!), in muted tones. Natural fibres such as cotton, linen and wool (sheep and alpaca) will feature within the sustainability dialogue.
Organic shapes will extend to accessories such as lighting and furniture. Curvacious furniture and fluid silhouettes will prevail in 2020, moving on from the defined shapes of the Mid-Century Modern aesthetic, popular in recent years.
Japanese design, particularly its principles of purity and use of natural materials, will feature, as well as beautiful Japanese patterns (our team are very happy about this one!).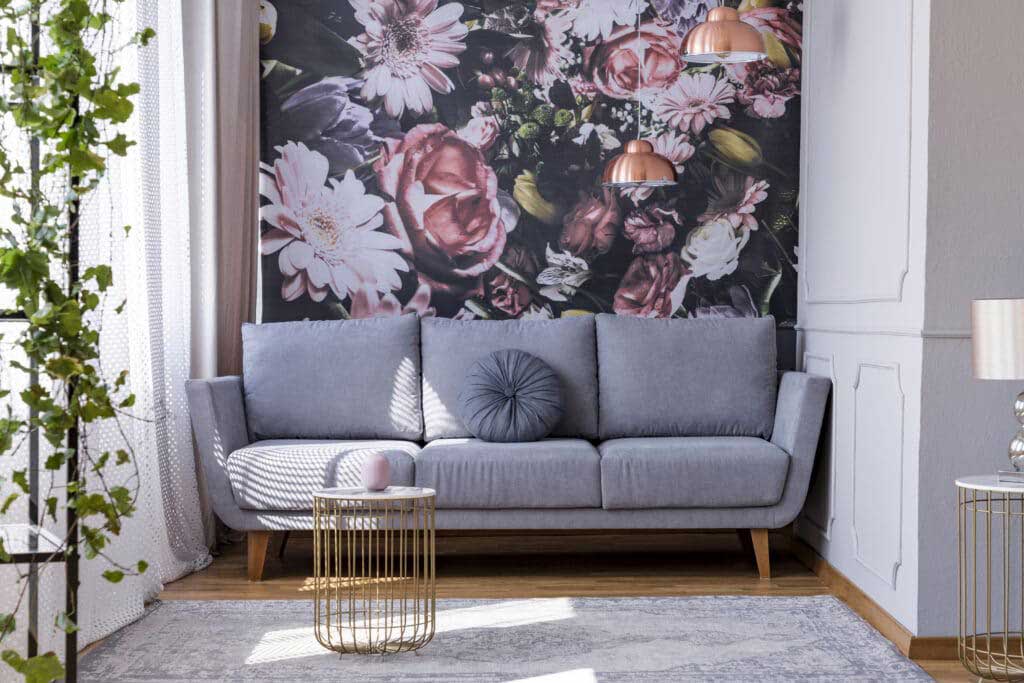 Letting the outside in
Related to Biophilia, the concept of 'letting the outside in' permeated both decor and architectural trends in 2018/19. This included structural solutions to letting light into your home and blending inside and outside, such as bifolds, conservatories and glazed walls. This idea extended to earthy colour schemes, with indoor plants, nature-inspired patterns and natural materials dominating.
Opening the inside out | Function over formal
Taking space creation and maximising light into 2020, structural glazing will continue to feature. However, 2020's trends will encourage formal separation of spaces and multifunctional rooms. Open plan living will include absorbing single-use rooms, such as formal dining rooms, into larger, multi-functional spaces or converting them into functional storage spaces.
Copper Age
Copper accents were popular in 2018/19 alongside more feminine colour palettes (think blush/dusty/Millennial pinks) and textures. Brass, rose gold and mixed metal features were popular as accents throughout maximalist, moody interiors.
Bronze Age
Bronze accents and hardware will take over from copper and brass in 2020. Bronze is a timeless and versatile metal, which will dominate furniture components from doors and windows to kitchen cabinetry and bathroom accessories.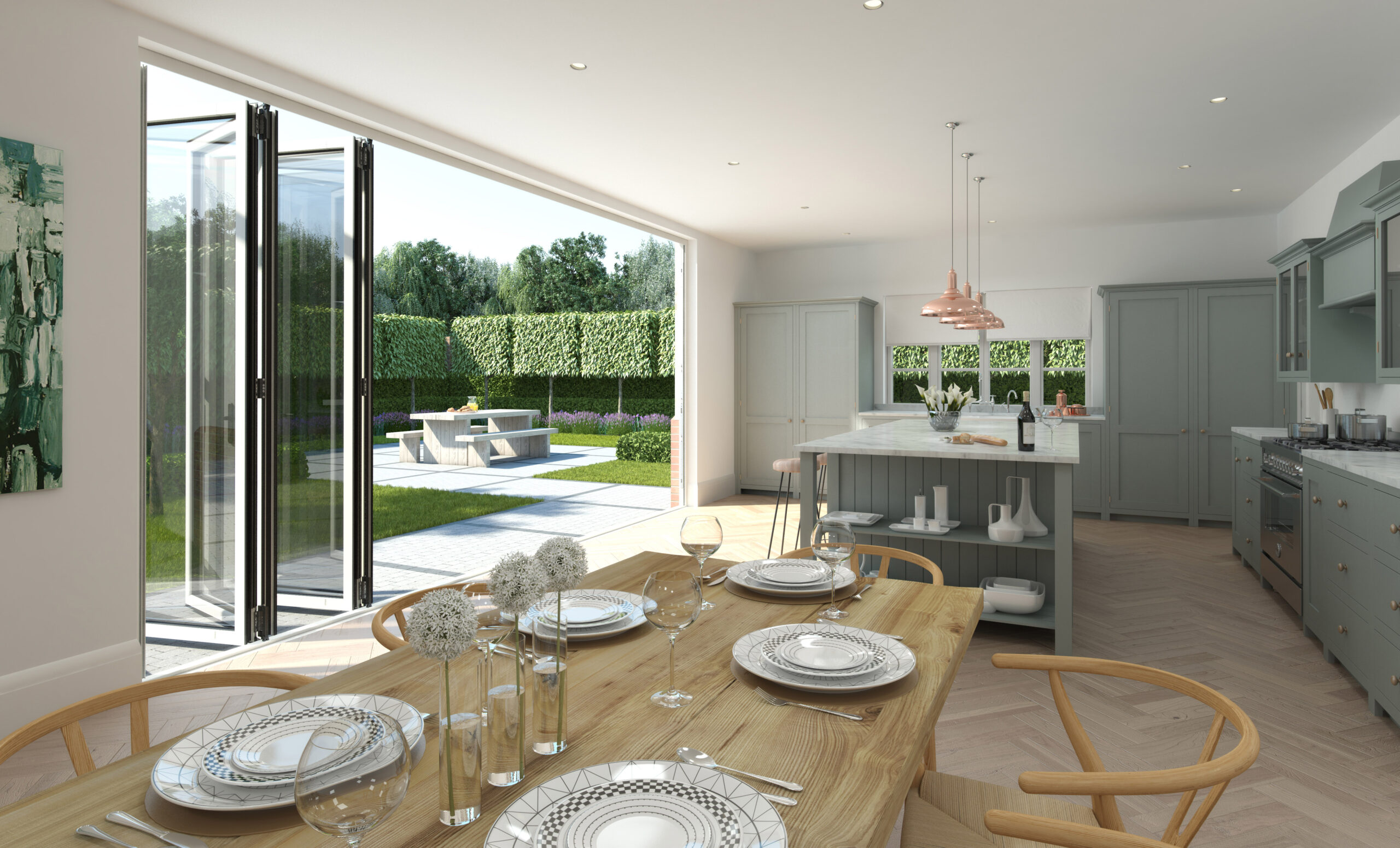 Cool neutrals, pale monochrome and every shade of grey
Neutral palettes remained cool in 2019, with grey undertones dominating. Grey itself reached its height of popularity and different hues were often layered through wall colour, furniture and accessories. Monochramatic palettes were grey, white or pale neutral. This bought into the beginnings of 'home as sanctuary' but risked a lack of personality.
Warm neutrals, bright and bold monochrome and less grey!
Warmer neutrals will predominate in 2020, coordinated with vivid accent colours against a foundation of stark shades of white. Bold, adventurous colours such as cobalt (in keeping with Pantone's 2020 Colour of the Year, Classic Blue), deep greens again and other rich, earthy tones will feature in both monochrome and multicolour palettes. Both front and internal doors will appear in similarly rich and vivid colours, as well as architrave, skirting and trim.
Feature walls and statement furniture pieces
Walls in bold, statement wallpaper or a standout colour were popular this year, a safe and restrained way of breaking up a more neutral palette with vivid colour and pattern. Similarly, statement upholstered pieces (jewel tones were popular, in velvet or chintzy fabric) were a popular way of adding interest to a space.
Feature frenzy and all-out layering
Single-colour spaces will be trending in 2020. This will include a single colour extending from the walls to the ceiling, a uniform base for adding interest with furnishings and accessories. Textural finishes will also blanket spaces.
Similarly to single-colour paint schemes, bold wallpaper on every wall of a room will feature, as will single-print schemes, where printed fabrics and wallpaper with matching patterns layer a space for a riot of personality.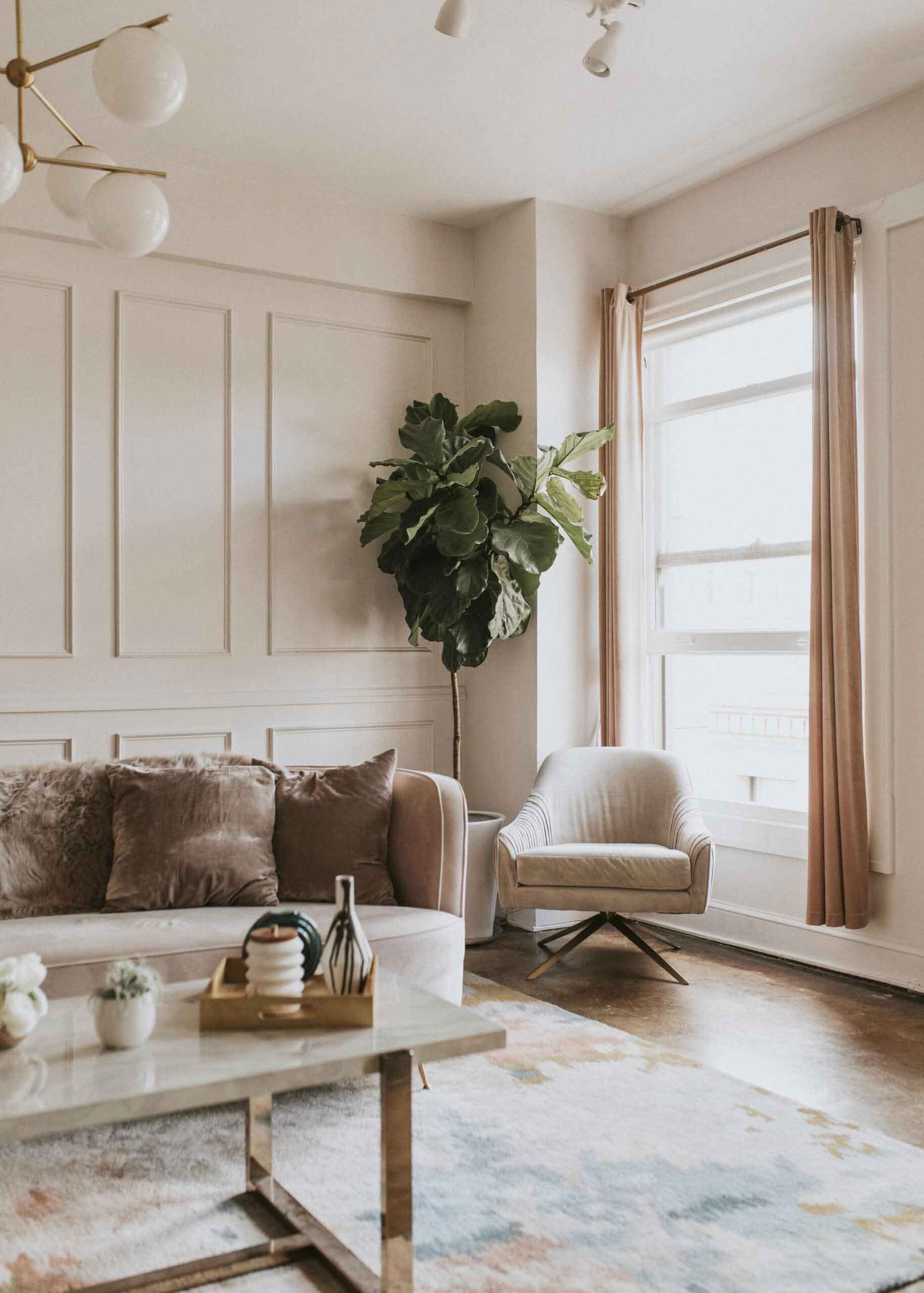 Trends come and go quickly but a lot of time they hang on, subtly evolving into something stronger or paired back. The central theme this year and next is our connection to nature: an important one, in a world overrun with unnatural phenomena. It's nice to think, as we look ahead to next year, that we'll have opportunities to step back and slow down a bit. We're not sure we'll be trying single-print schemes, but a row of healthy succulents sounds like a good place to start.
So what was your favourite trend this year and are you already planning a trendy refurb in 2020?