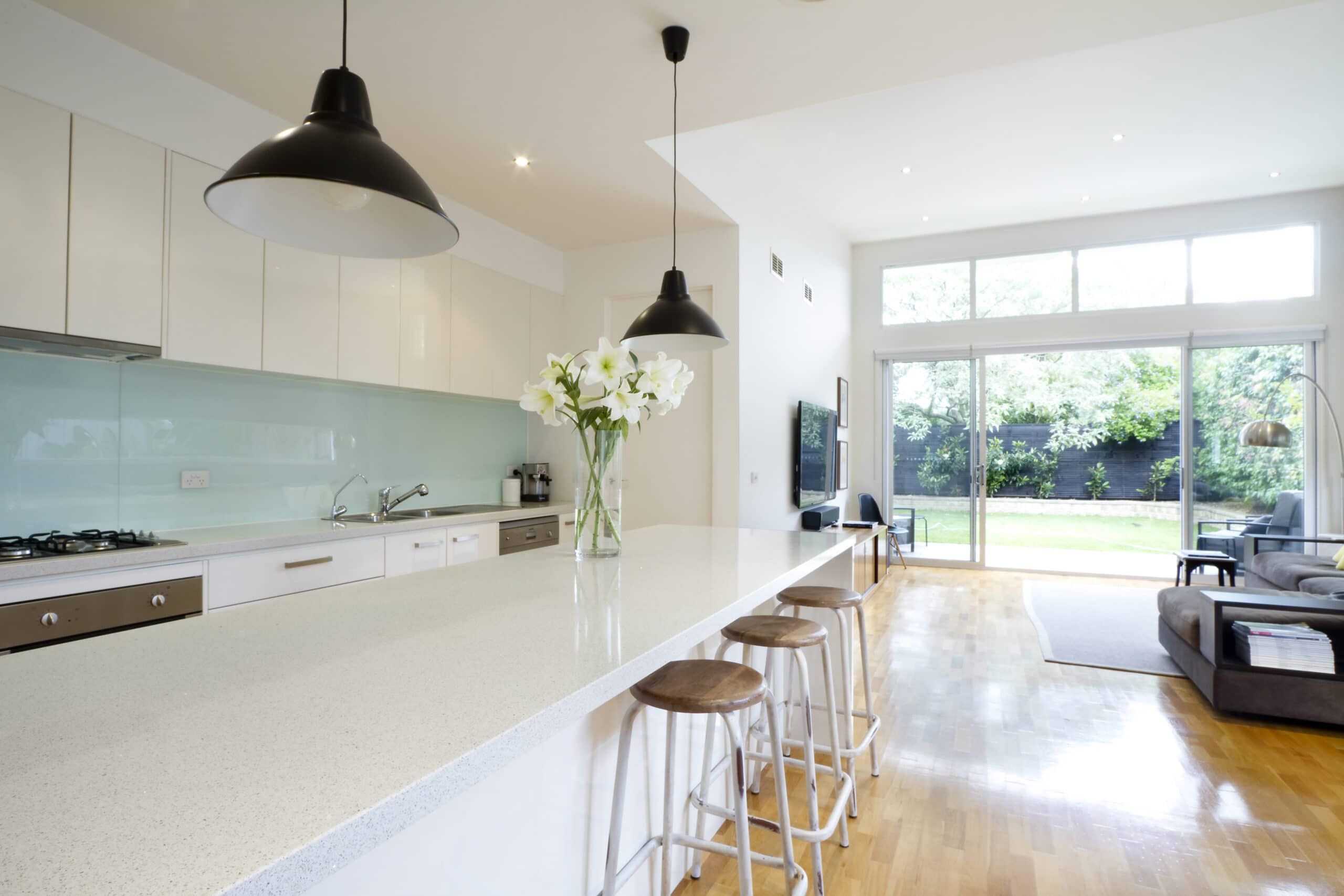 A better lifestyle: open plan living & conservatories
A better lifestyle.
It's a goal that tops many wish lists, particularly at this time of year. (We've certainly been staring out the window, wishing we were working from our fantasy beach house). But for those of us still dreaming about that 3 day work week, sometimes a better lifestyle starts at home.
Now we're the first to admit that home improvements aren't going to get you a better work life balance, for example. (They'll probably add to your workload in the short term …). But what they can do is give you space, better means to interact with your family and better access to the outside. For this post we're building on those home improvements outlined in our last post, Biophilia. We focus on how you can achieve a better lifestyle through open plan home design, conservatories and advanced conservatory roof technology. Again, these improvements are usually possible within Permitted Development.
Don't move, improve
The current UK property market is unpredictable and the trend is very much to stay put. But even moderate home improvements – those which impact our use of space and how it makes us feel – mean families can enjoy lifestyle changes otherwise achieved by a house move.
On the financial side, adding or creating attractive, functional spaces – particularly those which facilitate open plan living – can increase the value of your home.
According to Resi, a single-story extension could add up to £40k to your property value and a conservatory, £25k (based on the UK average house price). A wraparound or side extension, up to £50k.
Open plan living areas, particularly kitchens, are at a premium. According to Which?, depending on your project and location an open plan kitchen diner could add 6% to your property value (The Telegraph).
Such considerable increases give you flexibility in the future and positive lifestyle changes in the meantime. They'll certainly make a dent in that beach house deposit.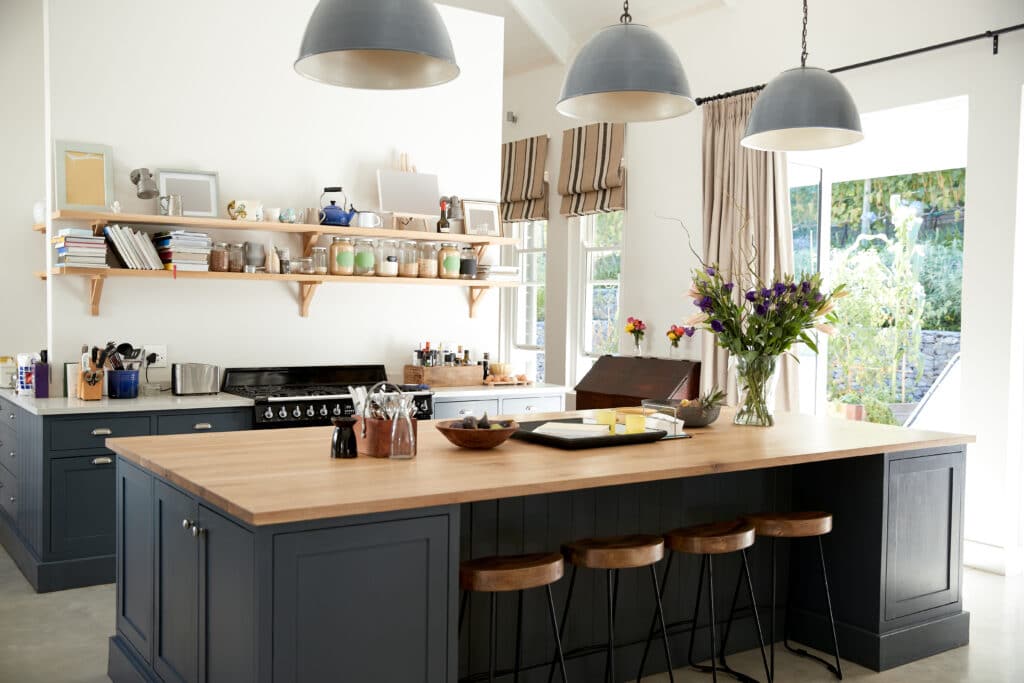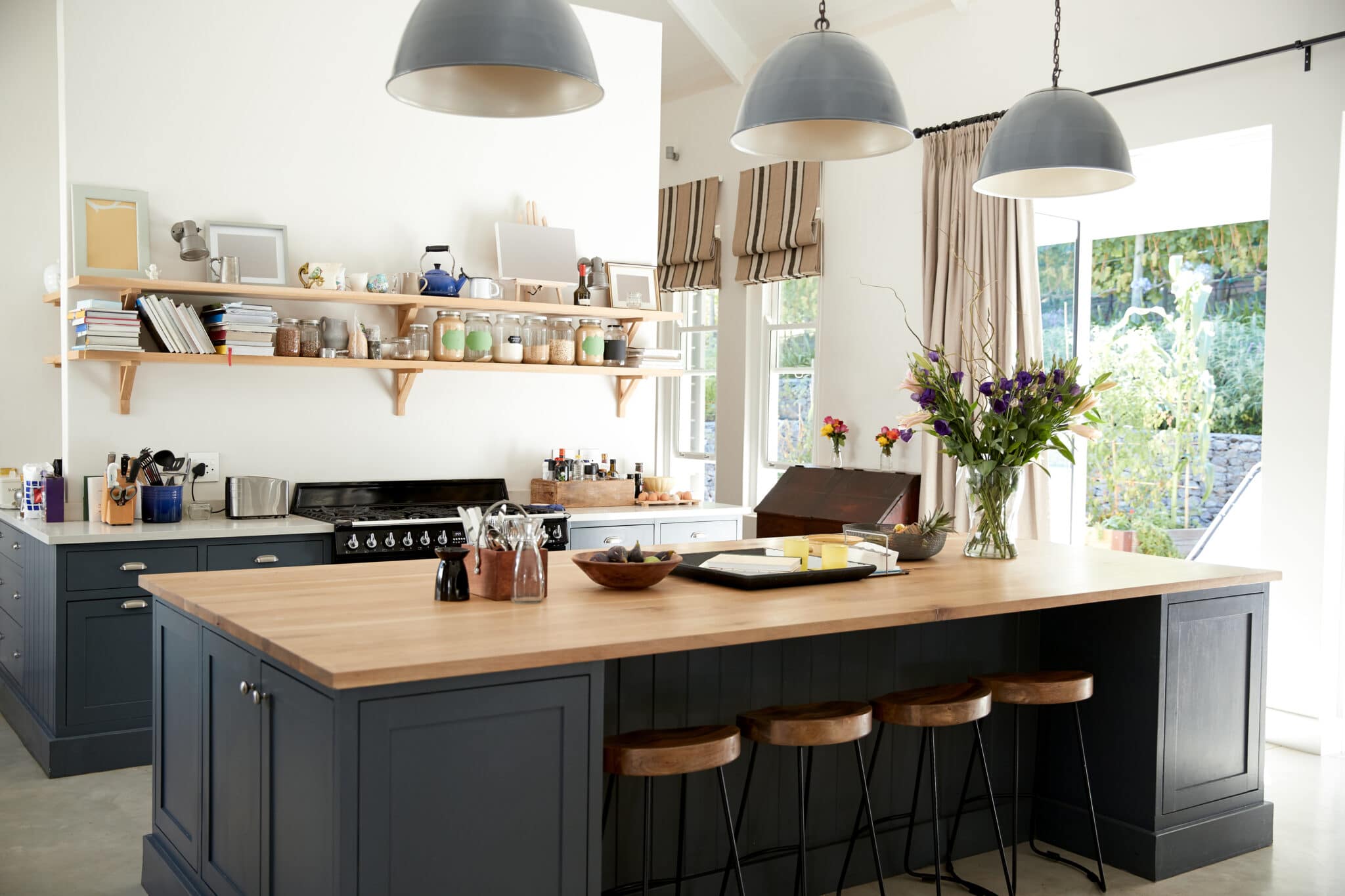 Open plan: contemporary spaces for contemporary living
Home design has evolved to accommodate modern lifestyles and connectivity with outside spaces. Accordingly, architects and interior designers have revised dated internal layouts, with separate formal rooms, halls and corridors. Current and future trends involve open plan, modern spaces with contemporary needs in mind.
According to research carried out by Resi, over 6 million households in the UK incorporate an open plan living space. Open plan design answers the functional and emotive needs of contemporary living. It provides convenience, space and enhanced sociability, which all contribute to emotional wellbeing. For example, an "LDK" (living room – dining room – kitchen) combines these three functions and facilitates greater social interaction, when nowadays quality family time is so hard-fought. And in more good news, you don't need to increase your overall footprint to enjoy the benefits.
In terms of layout and functionality there's one overriding goal: everyone together, sometimes pursuing different interests but in a shared space. Think supervising the kids while you're cooking, entertaining friends in a breezy kitchen-to-garden spatial flow, or handing out homework tips from the hearth.
Layout and spacial flow is key, as well as an adaptable design to accommodate zoned areas or private spaces, reserved for specific functions.
When planning your remodel, look at connecting rooms and consider whether their function can be incorporated into the blended whole. The type of walls you plan to remove – partition or supporting – will of course affect the ease and cost of the project. Fewer rooms and blended spaces with uninhibited sight lines create a material and uplifting sense of space and light.
Interior decoration plays a key role in open plan living. Repeating colour palettes, finishes and flooring provides a visual connection and enhances the blended, spacial flow. Removing barriers and repeating decorative effects creates through-views, drawing the eye through the space and out.
When designing zoned areas – this approach is often called "broken plan" – consider glazed partitions, a beautiful and adaptable boundary allowing for light and unbroken sight lines. Play around with the decoration so each zone looks and feels distinctive but works as part of the unified whole.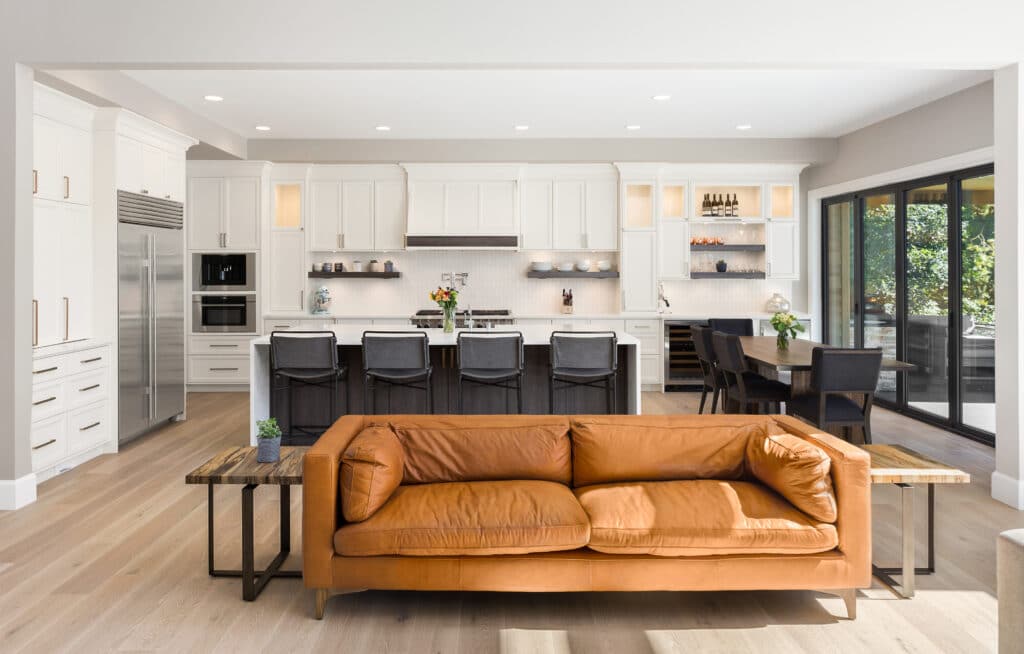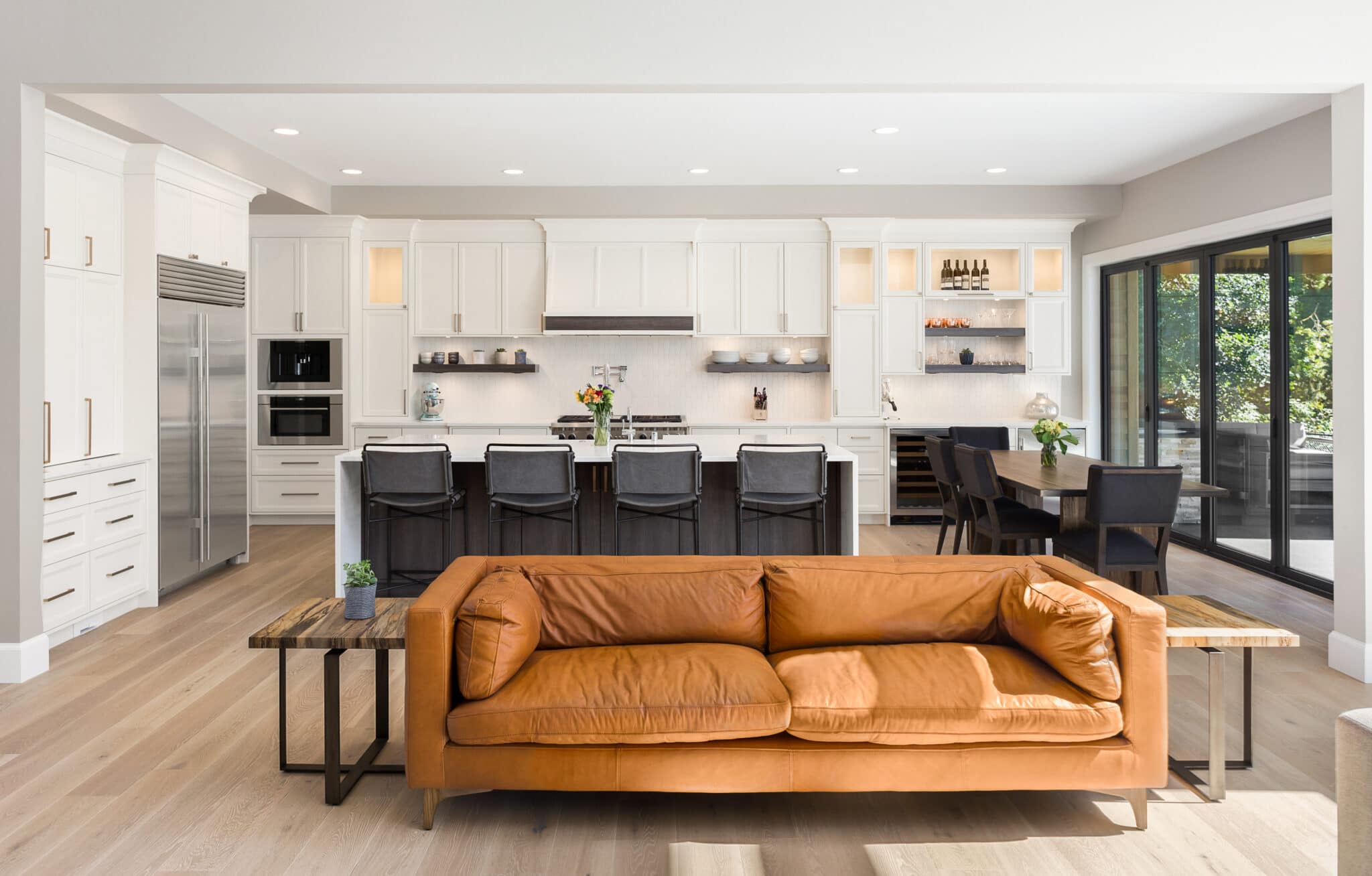 Conservatories
Conservatories are a great way to create space, introduce natural light and views of the outside, within the flexible scope of Permitted Development.
Base work for a conservatory is less involved than building footings for a full extension, and is usually completed in a fraction of the time. You may already have the necessary foundations there. Frame and roof fabrication conveniently takes place off-site and installation is often completed within a working week. Disruption is kept to a minimum and, taking into account labour and materials, conservatories come with a smaller price tag compared to bricks-and-mortar extensions.
As with open plan design, layout and position according to your individual needs is key. Modern conservatories have a flexibility of style and configuration to suit your property. Wide door apertures allow for function doors such as bi-folds, sliding and French doors.
A sensible solution then, considering the natural light, space and seamless access to the outdoors conservatories provide. And one which lends itself perfectly to biophilia and our growing awareness that these things are crucial to our wellbeing.
When decorating, create a blended space by repeating your scheme overall scheme in your conservatory, perhaps with some small variations to create a zoned area.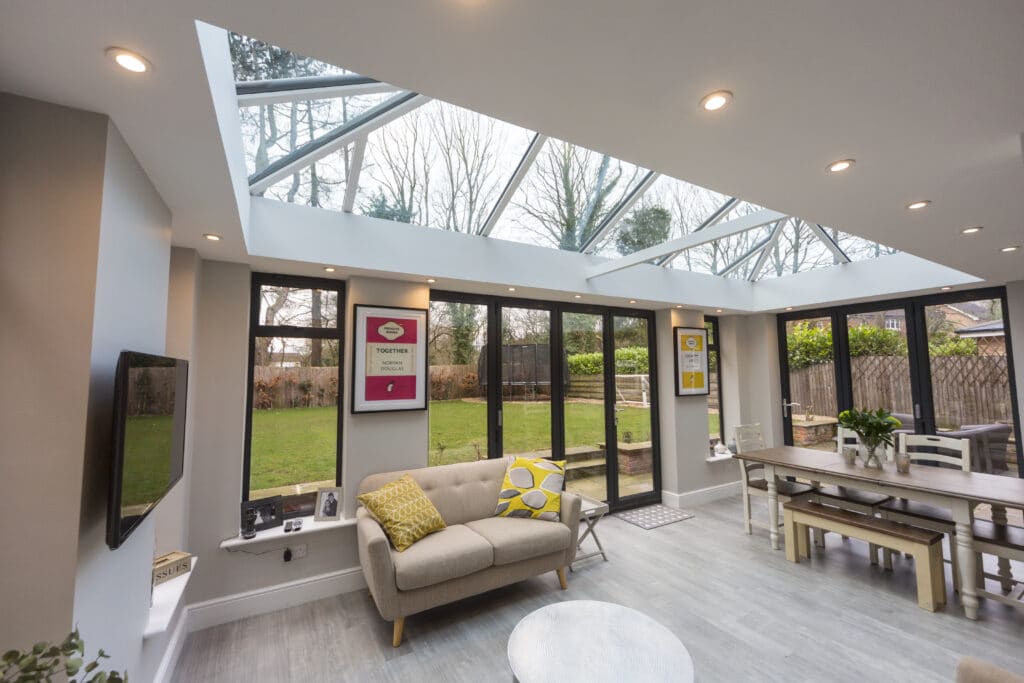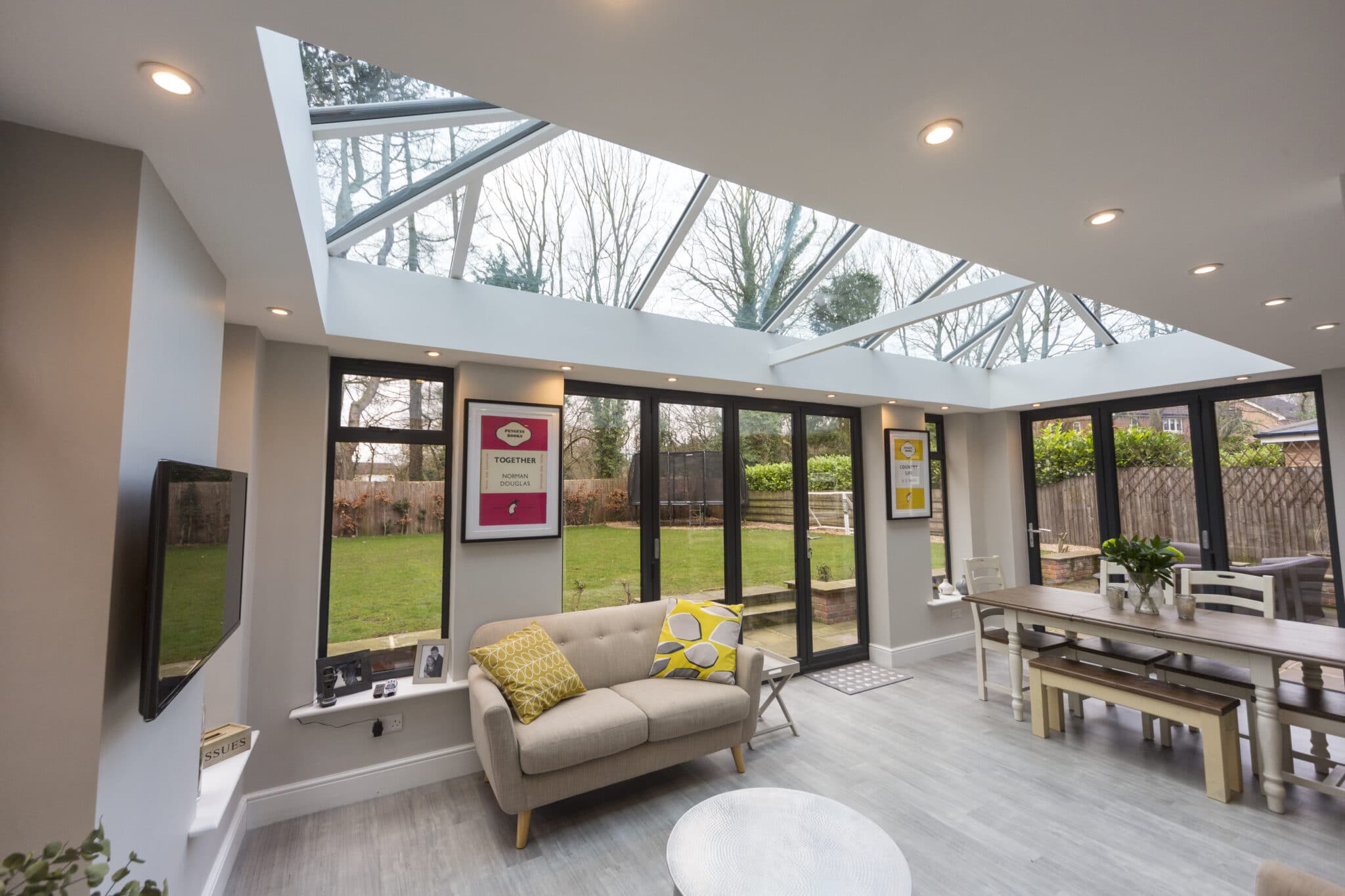 Conservatory technology and roof replacement
Many conservatory owners find that their once ideal solution is now simply not useable for at least 6 months of the year. If that's you, you might be avoiding your conservatory completely in winter, or baking cakes in it in summer. It might be a storage area for old exercise equipment, abandoned toys or faded furniture.
Basically, it's not a year round living space. Most of the time, problems with temperature or noise are caused by the roof. Perhaps underperforming glass or polycarbonate, or frames in need of replacing.
The good news is you don't have to replace your whole conservatory. Conservatory roof technology has advanced significantly and products such as Guardian™ Warm Roof and Ultraframe rare an effective means of reclaiming your conservatory.
High performance glazing or fully insulated, tiled roof options provide a thermal performance which can outperform your home. So if the crazy weather continues, you might be contending with the next arctic blast or roasting summer in the comfort of your conservatory. (Although a roasting summer sounds quite pleasant at the moment …).
Again, these solutions involve minimal disruption. In some cases, particularly with Guardian™ Warm Roof, installation can take as little as 5 working days.
As with modern conservatories, flexibility of materials and finishes help blend your new conservatory roof seamlessly with the interior and exterior of your home, with internal finishes including smooth plaster and striking modern lighting solutions.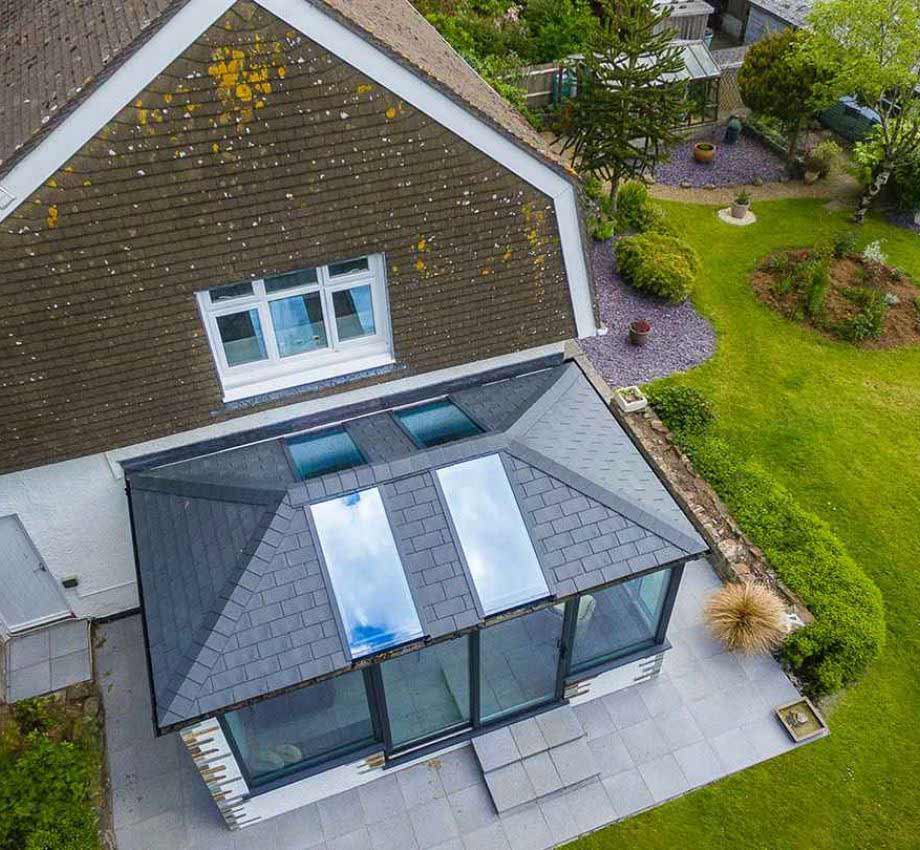 We all try to tailor our home and work life balance to support our individual needs. But taking into account the research and commentary – and putting aside material like money and possessions – it's the qualitative benefits topping the wish list: time with family, space to relax and make your own and access to the outdoors.
Making these changes at home could involve as little as rearranging the furniture, knocking down a stud wall or reclaiming spaces which aren't making your life better.