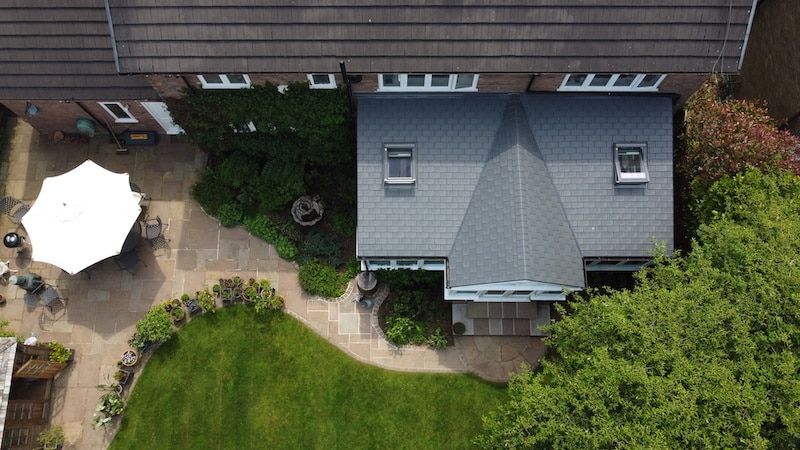 A cosy conservatory in time for Winter: learn more about the Guardian Warm Roof
Adding a conservatory to a property became very popular in the 1990s and 2000s, and was considered to be a luxurious way to add to a home's footprint, costing a fraction of the price of a bricks and mortar extension and allowing light to flood in through a glass or polycarbonate roof. However, homeowners soon discovered that these roofs also created a problem, leaving the conservatory too hot to use in the summer months and too cold in winter. 
Newer conservatories with solid, tiled roofs create far more usable spaces and make better financial sense, with research showing that homeowners can enjoy a reduction of up to £200 in their energy bill (plus a reduction in carbon footprint) if they choose to replace their outdated glass or polycarbonate roofs.  This is where installing a Guardian™ Warm Roof comes in.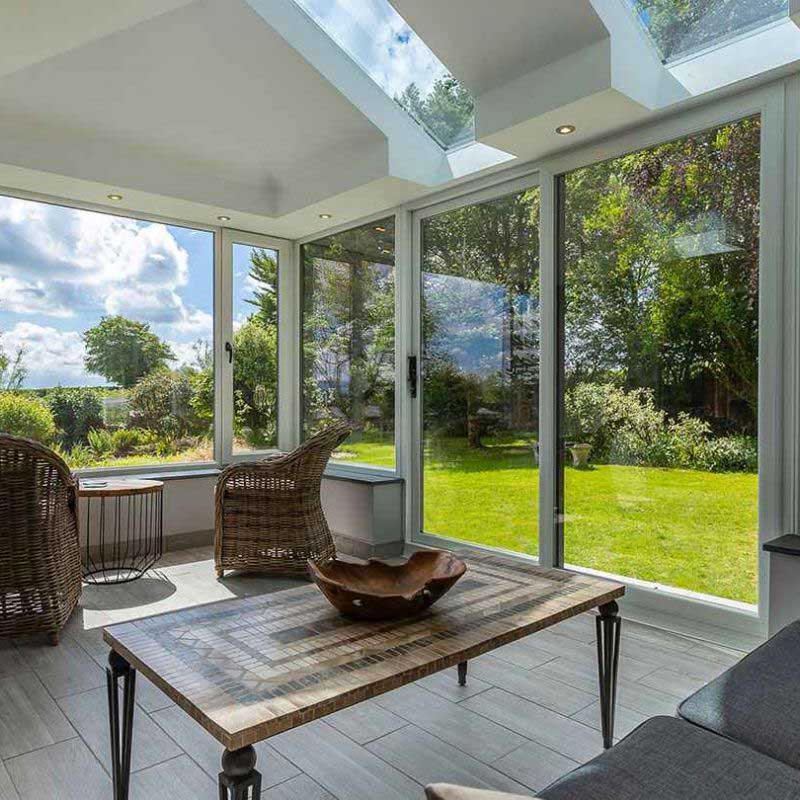 As we move towards Autumn and the colder weather, we move into home hibernation mode, retreating indoors on those autumnal evenings and creating a sense of 'hygge' throughout rooms in our home. Likewise, as the festive season draws nearer we are more social, entertaining and hosting family and friends in our homes. With a Guardian™ Warm Roof your conservatory can be both a sanctuary and an entertaining space.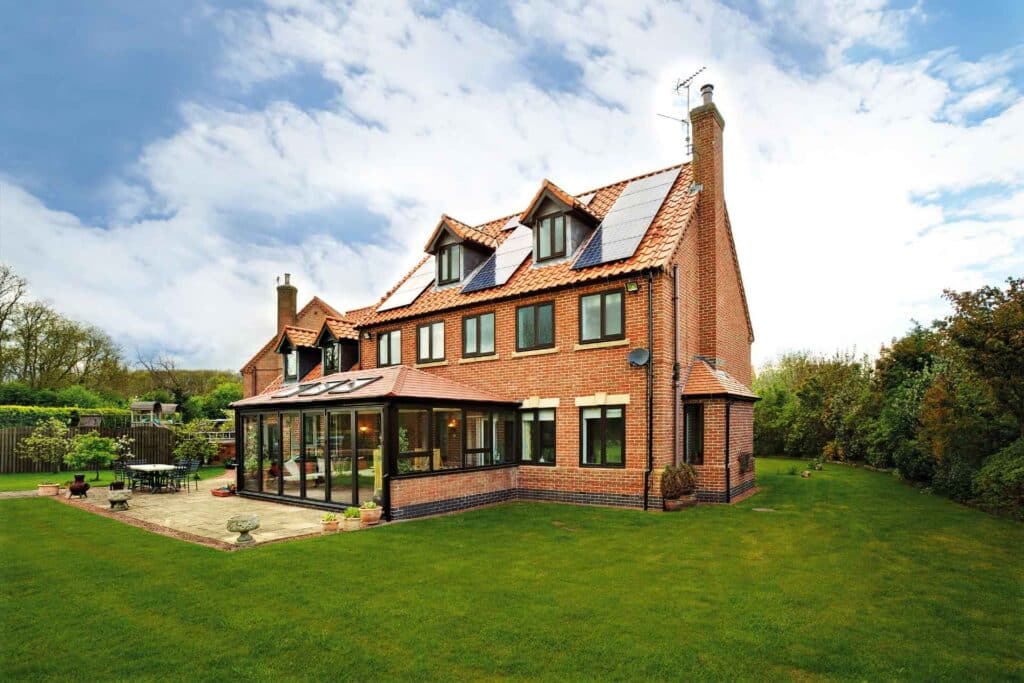 Whilst adding a physical extension to a property costs time and money, a Guardian™ Warm Roof can give the appearance of an extension without as much pressure on time and finances. The roof is pre-approved by Local Authority Building Control (LABC) so planning permission usually isn't required. Including three layers of high performance insulation as standard, it's the most energy efficient replacement conservatory roof on the market, meaning your once draughty and uninviting conservatory can transform into a place to hunker down and get cosy. And you won't have to wait too long to enjoy your new space; the roof is constructed off site and can be installed in as little as 3 days, minimising disruption to your home.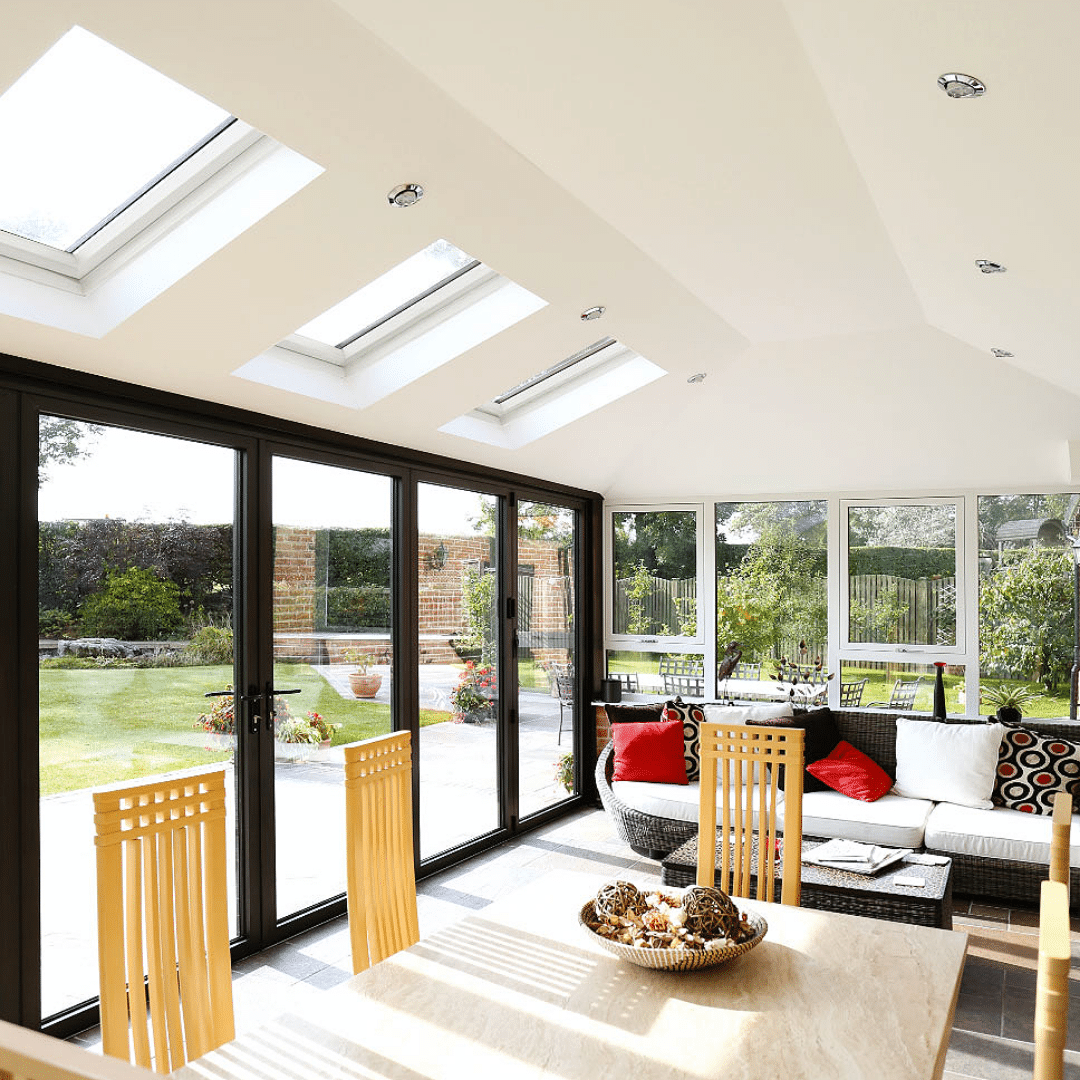 Even maintaining your conservatory is made easier. Over time, rain, snow, leaves and our feathered friends leave their mark, and a professional clean may occasionally be required. The design of a Guardian™ Warm Roof means most debris simply slides into the gutter, so you only need to give the roof a quick blast with your hose to keep it clean.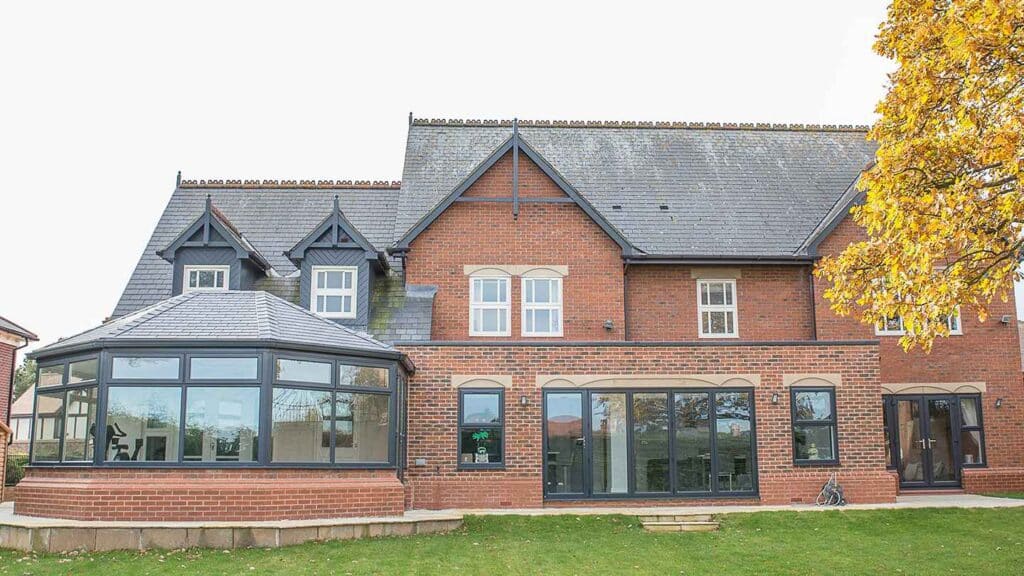 A Guardian™ Warm Roof will regulate temperatures and glare all year round, conserve energy, and integrate the conservatory more firmly within the rest of your house. A bespoke solution tailored to your individual requirements, your new roof will provide you with a beautifully-finished space to entertain friends and family or simply sit and snuggle down and admire the changing season in warmth and comfort.
Our friendly team is on hand to chat through your requirements and answer any questions, so give us a call to book a consultation and kickstart the process of reclaiming your conservatory!