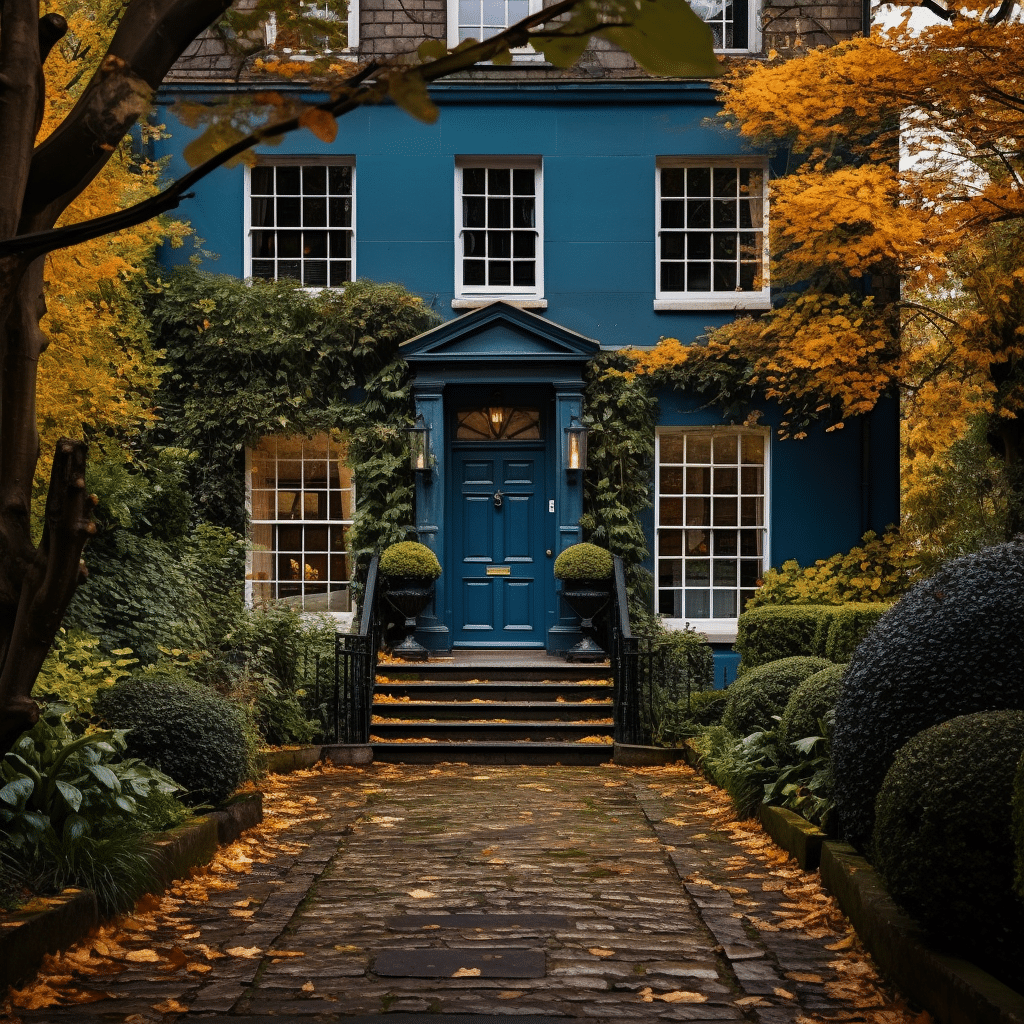 Doors Through the Decades: Georgian Grandeur
The Georgian era is seeing a resurgence at the moment, thanks to the enormous popularity of TV shows like Bridgerton. There's a reason why Georgian design is so enduring – its elegant lines and effortless sophistication never seem to go out of fashion. That's why a Georgian front door is a truly timeless addition to a home and can make you feel like you're stepping into the refined world of Jane Austin, Byron and the Prince Regent.
By George, what's it all about?
The Georgian era is named after the four kings named George, who reigned in Great Britain from 1714 – 1830. The period saw significant societal, political and cultural changes, as well as the expansion of Britain's influence around the world. Trade and exploration meant goods and ideas from foreign climes reached British shores in ever-increasing amounts. The Georgian era was also the age of the Enlightenment, an intellectual movement that emphasised science and reason.
Architecturally, the Georgian age is characterised by symmetrical facades, sash windows, and the use of classical elements such as columns and pediments. Georgian architecture has left an enduring mark in Britain, with iconic examples like the Royal Crescent in Bath and London's Bedford Square.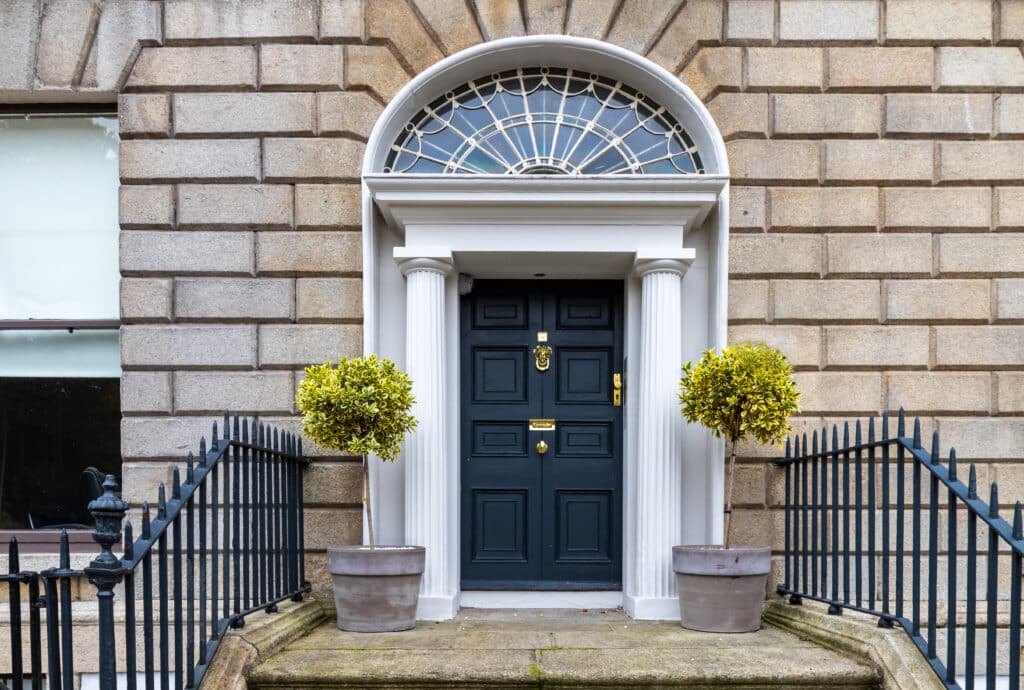 Georgian design philosophy
Georgian design principles were defined by a blend of classicism, symmetry, and refined elegance. Inspiration came from the architecture, decorative motifs, and ideals of ancient Greece and Rome. This was the age of the Grand Tour, where wealthy young men travelled around Europe to be wowed by classical buildings like the Parthenon and the Colosseum. This classical influence, often referred to as neoclassicism or Palladianism (after the Italian architect Andrea Palladio), was a reaction against the excesses of the Baroque style that preceded it. Georgian designers instead sought simplicity, balance, and proportion.
Georgian design philosophy was about more than aesthetics; it also reflected the values and aspirations of the time. There was a desire for order, reason, and a connection to the classical ideals of democracy and civilisation. Georgian design embodies these ideals, with its emphasis on rationality, symmetry, and classicism.
Hallmarks of door design
Georgian front doors tend to be of solid construction, featuring four, six or eight panels. The panels are arranged symmetrically and are often embellished with intricate mouldings or raised features. As mentioned, symmetry was paramount in Georgian design. The Georgian front door, typically flanked by evenly spaced windows, fully embraced this principle. Front doors fitted into a wider symmetrical design scheme embodied by the whole facade, completed by perfectly positioned windows and sometimes even classical-style columns flanking the entrance.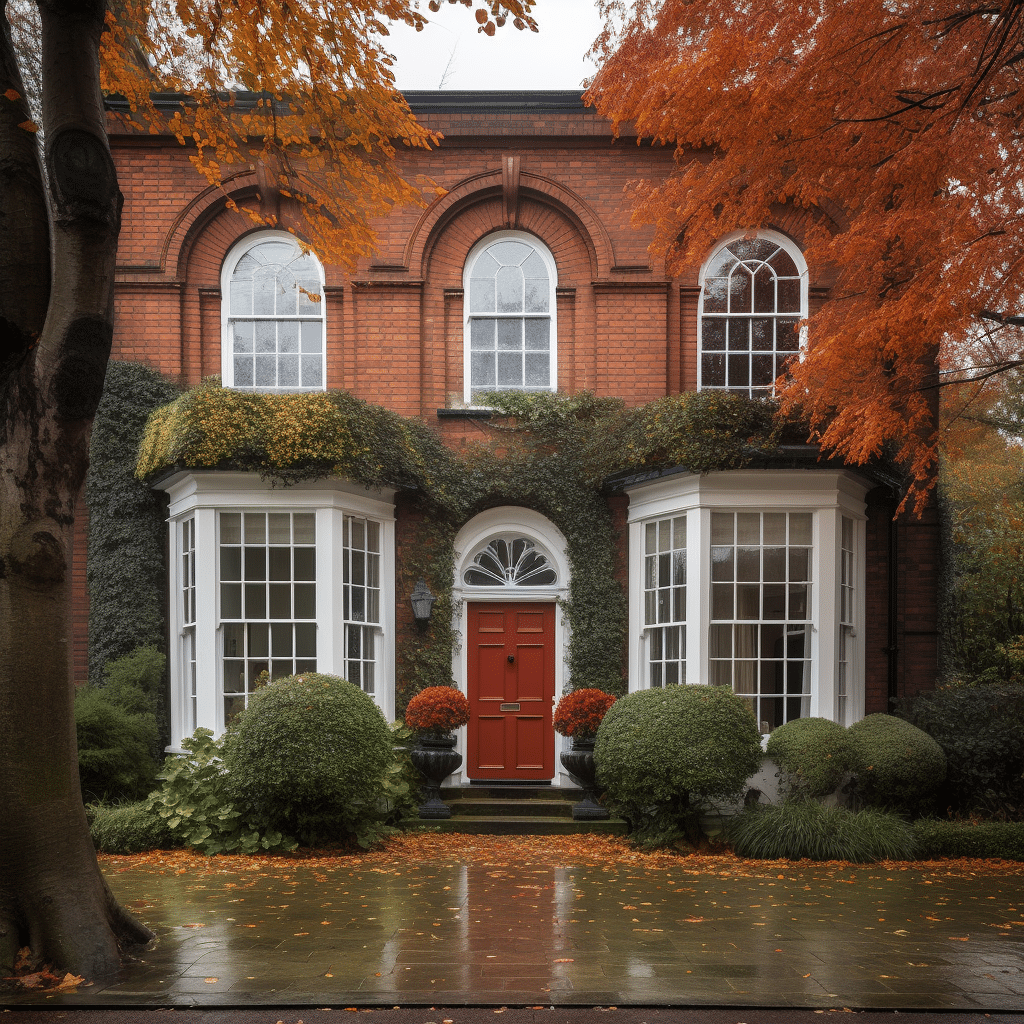 The reassuring heft of Georgian doors comes from the materials used in their construction. Wood, particularly mahogany and oak, was the preferred option for doors. The rich grains and durability of these woods allowed for exquisite carving and detailing. Ironwork was also a prominent feature, especially in the form of decorative doorknobs, knockers, and hinges.
Georgian doors were typically painted in subtle colours, such as whites, creams, greys, and muted pastels. In fact, pastel blue became so popular during the Georgian era that it's sometimes known as Regency Blue. And let's not forget perhaps the most famous Georgian door around – No. 10 Downing Street, finished in glossy black for added gravitas.
A prominent feature of Georgian doors is the use of fanlights and sidelights. Rooms tended to be built on either side of a central hallway, so entrances receive very little light. Fanlights, positioned above the door and constructed in a semi-circular shape, allow natural light into the home. Sidelights are narrow windows on either side of the door, further enhancing the door's aesthetic appeal and providing additional light.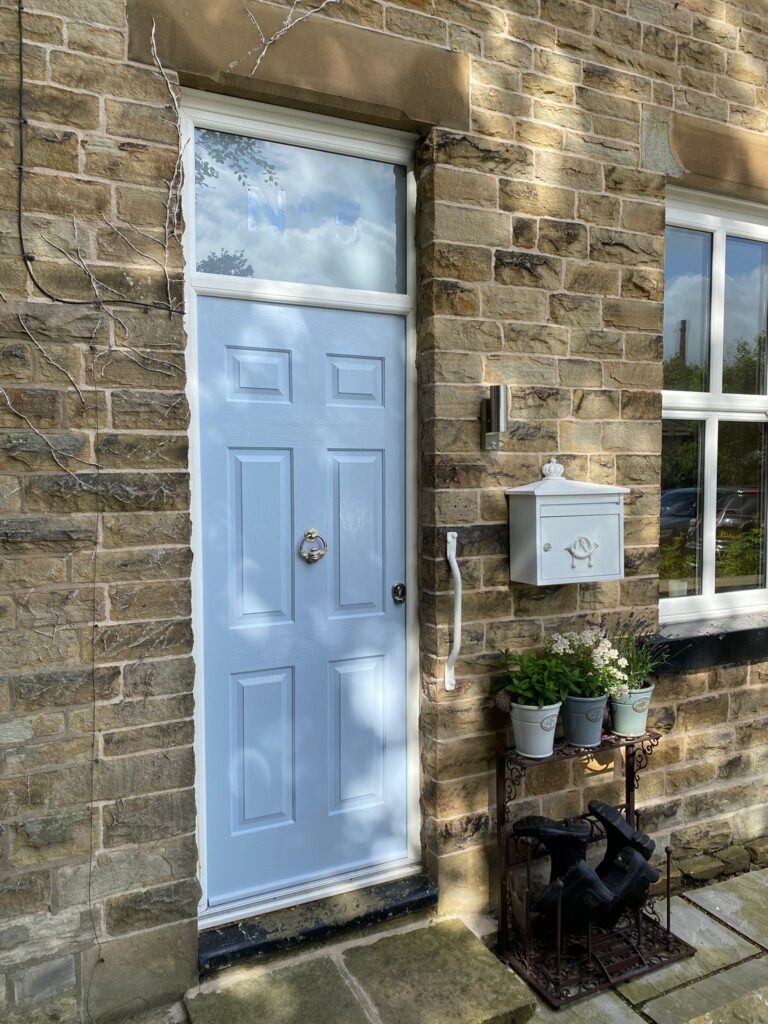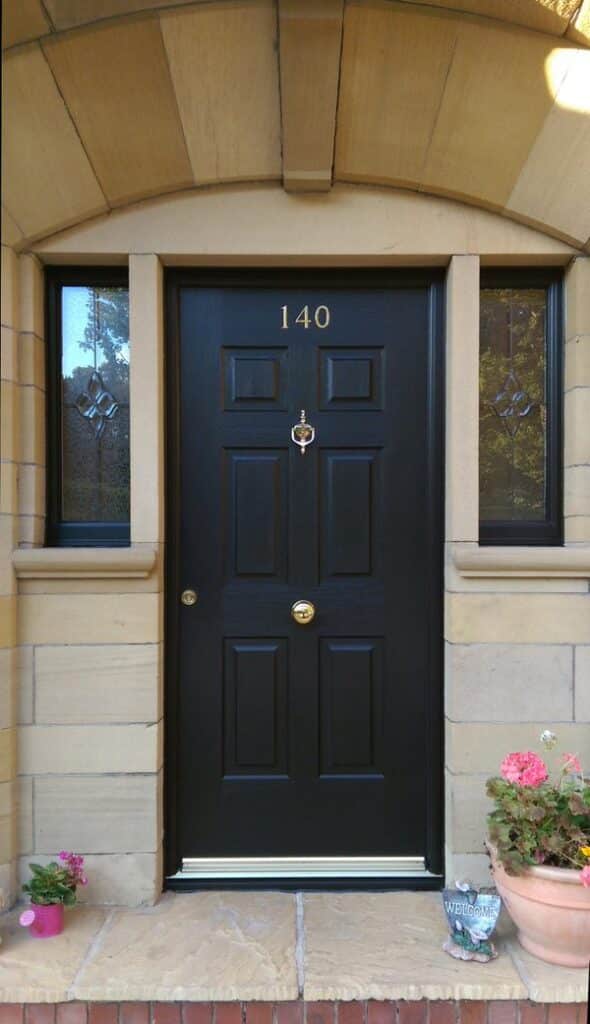 If the original timber is shot, we can often replace just the door and keep the original fanlight in situ. We do this regularly and it helps to preserve the original feature whilst also upgrading the thermal/security performance of the door. If the fanlight is in good condition (no rot, woodworm etc.), we cut across, remove the door and frame then install a new door and frame under the original fanlight.
A Georgian front door definitely brings the 'wow factor' to a home, greatly enhancing its kerb appeal and – potentially – its value. If you already own a Georgian property, it makes sense to stick with a Georgian front door to achieve a cohesive look and respect an architectural tradition that has stood the test of time. The appeal of Georgian design has endured for centuries, so you can be confident your front door is unlikely to go out of fashion. This, combined with the high-quality materials used in a Georgian door, also means value for money, as there's a good chance you won't need to replace it for a while.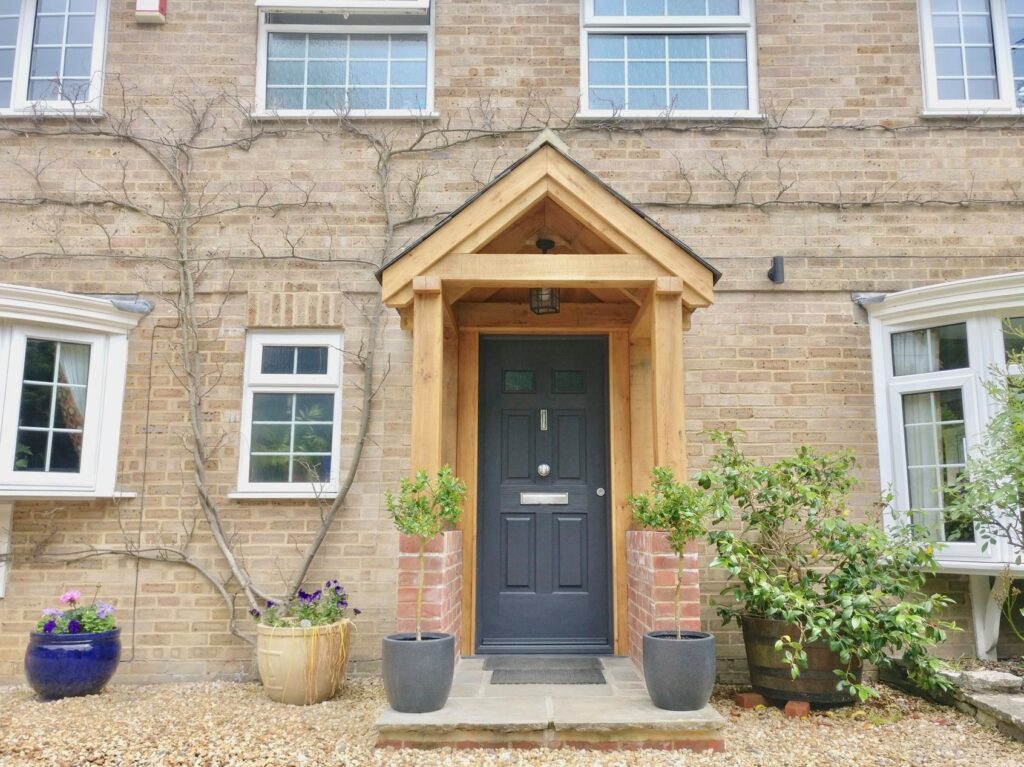 If your home doesn't come with an original Georgian door, you can find contemporary versions that recreate the same look and feel. Solidor's Tenby and Conway ranges or Rockdoor's aptly named Colonial and Regency doors offer period aesthetics combined with the latest technology. Our friendly team will be happy to assist if you have any questions about choosing a suitable Georgian door for your home.